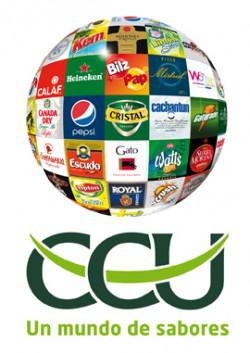 A little over six months ago, I wrote an article on Compania Cervecerias Unidas (NYSE:CCU) stating that the company was undervalued and that it would benefit from the World Cup, since then the stock is down about 15%. However, I still believe CCU is a great buy for long-term investors.
For those not familiar with CCU, here is a quick company background. CCU is a diversified beverage company headquartered in Santiago, Chile. CCU has been in business for over 160 years, and currently employees over 7,000 workers. The company sells premium, specialty, and low-priced alcoholic and non-alcoholic beers. It has twelve proprietary brands, featuring Cristal, Royal Guard, Morenita, Dorada 6.0, and Lemon Stones, and it also has 4 licensed brands. CCU has licensing agreements with Heineken (OTCQX:HEINY), Guinness, Anheuser-Busch (NYSE:BUD), PepsiCo (NYSE:PEP), Nestle (OTCPK:NSRGY), and Schweppes. Other than its core business of beer, the company sells soft drinks, sport drinks, energy drinks, wine, iced tea, ciders, bottled water, and some snacks. CCU distributes its products to restaurants, hotels, bars, wholesalers, and supermarket chains throughout its key markets: Chile, Uruguay, Paraguay, Argentina, and also to Latin America, Europe, Canada, and the United States.
Basic Stats:
Current Price: 18.59
52 Wk. Range: 17.89 - 24.22
52 Wk. Change: -20.28%
Market Cap: 3.43B
P/E: 16.84
Beta: 0.59
EBITDA: 417.41m
Financials:
In Q3, CCU posted EPS of CLP 40.4 million, a 37.9% decrease year-over-year. Sales increased 9.8% year-over-year from CLP 276,715 million to CLP 303,953 million. The disappointing EPS was a result of a weakening Chilean Peso. A weakening Chilean Peso adversely affects CCU's profitability due to the fact that a majority of CCU's raw materials are imported, thus driving up costs. The U.S. dollar is now worth 611 Chilean Pesos, which is significant increase from Q2 when the exchange rate was 1 USD = 560 CLP. This is the main reason for the significant year-over-year decrease in EPS. In Q3, the Chilean Government enacted higher excise taxes on beverages, which, in turn, forced CCU to raise prices. However, even with the increased prices of its beverages, net volumes increased 4.1% year-over-year, which demonstrates the power of CCU's brands - that sales went up despite price increases.
What Gives CCU a Competitive Advantage?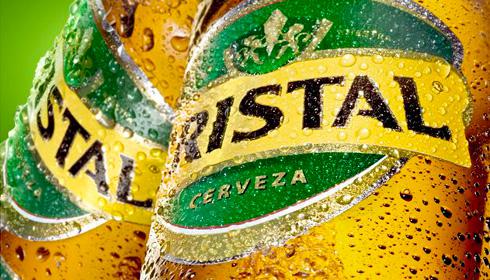 CCU has about an 80% share of the Chilean beer market and is the only brewer with a nationwide distribution network. CCU has extremely powerful brands, especially Cristal, and has benefited greatly from economies of scale. Additionally, due to its 80% controlling share of the beer market in Chile, CCU has tremendous negotiating power with its suppliers. Furthermore, CCU has three breweries strategically placed throughout Chile, whereas main competitor, AmBev (NYSE:ABEV), only has one brewery.
Growth Catalysts:
CCU's management has been dedicated to further expanding the company's market share in neighboring South American countries. CCU has steadily increased its market share in Argentina from 16% in 2006 to 23% in 2013. This trend should continue for years to come as management has invested a significant amount of money in Argentina evidenced by the company spending CLP 29 billion in the country in 2013. CCU has cash reserves of about CLP 350 billion, which gives the company the ability to acquire smaller regional brewers, thus potentially furthering their reach throughout South America. In fact, last December, CCU acquired 50.005% of Bebidas del Paraguay S.A. and 49.995% of Distribuidora del Paraguay S.A. Management's focus on regional expansion coupled with large cash reserves and gaining market share in Argentina, should lead to future growth for CCU.
Risks to Investing in CCU:
If the CLP continues to weaken, then this will continue to negatively impact CCU's profitability. Also, heightened competition in Chile from AmBev, could potentially pressure margins, therefore hurting profitability as well. CCU's contract to exclusively distribute Budweiser throughout Chile expires in 2015. If this contract is not renewed, this would considerably decrease CCU's sales, thus hurting the bottom line.
The Final Word:
Since the disappointing Q3 earnings report was caused by currency headwinds, this provides investors with a great opportunity to buy CCU at a severe discount as the currency concerns will eventually subside. Furthermore, management's continued investment to expand CCU's reach throughout the region combined with a strong distribution network, should lead to considerable future growth.
Disclosure: The author is long CCU.
The author wrote this article themselves, and it expresses their own opinions. The author is not receiving compensation for it (other than from Seeking Alpha). The author has no business relationship with any company whose stock is mentioned in this article.