Introduction
Last Friday, Tesla (NASDAQ:TSLA) announced its long-awaited battery swapping procedure would become available this week for invited Model S owners wishing to shave time off of their Los Angeles-San Francisco drives. Located across the street from a Supercharging station between the two major cities, Tesla will be giving its customers the choice of "faster or free." The battery swap is an impressive achievement, but is by no means vital for Tesla's success. However, with small demand, Tesla can continue receiving valuable ZEV credits from California, while proving that EVs can be even more convenient than any other car.
The Battery Swap Pilot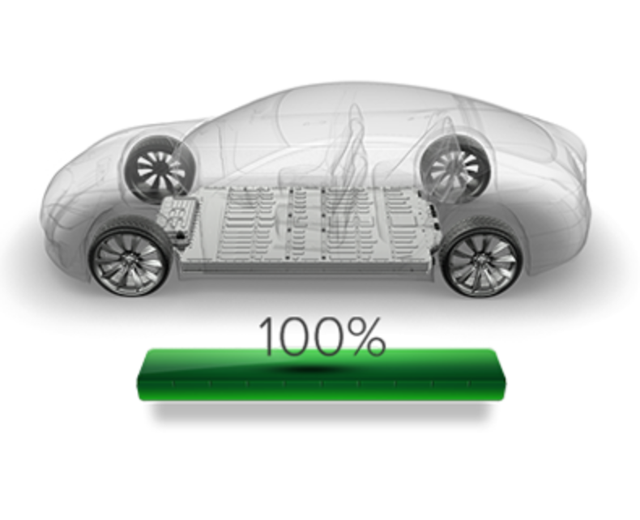 Starting this week at a Supercharger station located directly between Los Angeles and San Francisco, Tesla is providing invited Model S owners the opportunity to test out the highly-anticipated battery swap program that was demonstrated more than a year ago. The battery swapping automation machines will be capable of taking a Model S owner's depleted battery from underneath the car and replacing it with a fully-charged battery in 3 minutes. In the previous demonstration, the swap took approximately 90 seconds, but the titanium underbody cover that was placed underneath the Model S to prevent battery damage earlier this year has extended this to a 3-minute procedure.
Swapping a thousand-pound battery faster than you can refuel a gas tank is a very impressive achievement, and Tesla states that modifications to the automation process and future vehicles can reduce this process to a mere minute. To my knowledge, as justified during the demonstration a year ago, the procedure doesn't even require the owner to exit the vehicle, which kind of makes this look like a NASCAR pit stop.
Will There Be Sufficient Demand?
Traditionally, Model S drivers would take a 30-minute cost-free stop at a Supercharging station on their 380-mile, 6-hour journey between LA and SF. The Supercharging can supply a Model S with an additional 175 miles in as little as 30 minutes, and this has been widely accepted as an opportunity for drivers to take a short break every 3 to 4 hours. However, the battery swap could save drivers as much as 30 minutes, or nearly 10% of their travel time between the two major cities. Even for an estimated cost of $50 per swap, the quick process is bound to appeal to some time-sensitive individuals, and fortunately for Tesla, "some" is all it needs.
Brought To You By California
Elon Musk has noted that the battery swapping stations will cost roughly $500,000 each, which doesn't ring a pretty bell when we reminisce the bankruptcy of Better Place, a company that turned battery swapping into its demise. However, unlike Better Place from Israel, Tesla will be starting with one station between two major cities in the most populous state in the country. Furthermore, Tesla's initial efforts will receive thousands of ZEV credits from California worth tens of millions of dollars.
Earlier this month, contributor Alberto Zaragoza Comendador wrote a Seeking Alpha analysis regarding Tesla's lack of battery swapping stations in spite of the thousands of ZEV credits received. Known as Fast Refueling, California is providing extra ZEV credits for cars that can refuel their range capacity to 95% in less than 15 minutes. With battery swapping, Tesla meets this requirement in 3 minutes, but there is an additional driver usage requirement that Alberto nicely summarized with the following:
All Tesla needs to do is get 1 out of every 25 cars to do 25 battery swaps, and then 100% of its cars will qualify for fast refueling. Thus, if Tesla sells for instance 5,000 cars next year in California, they just need one swap station servicing 200 cars. As long as each of them does 25 swaps, all 5,000 Model S will get the extra credits. Given that the swaps take 90 seconds, they can do this in a few days.
According to Forbes, the owner's original battery must be retrieved to avoid fees on the cost difference between the batteries' age, which suggests an additional battery swap for the return trip. This would require 13 round trips by 1 out of every 25 cars, which doesn't seem very difficult at all to meet, and if met, the benefits are promising. Alberto estimates that Tesla has already earned as much as $120 million in ZEV credits.
Building The EV's Reputation
Further advantages of the battery swapping facility extend to the EV's reputation. Tesla has shown that the EVs can be faster, safer and more practical than an ICE alternative. However, the EV's ability to achieve rapid energy refueling has continued to challenge the EV as a compromised vehicle and modern technology is confident that charging to 95% within 15 minutes is not within the mass-scale horizon.
Swiftly swapping out a 500+ kilogram battery in three minutes or less is the best response to the compromise, and arguably, the procedure exceeds the convenience of refilling at a gas station for five minutes. EVs can be charged at home and battery swapping may only be necessary for time-sensitive individuals traveling over long distances. Having the option of being free or faster than an ICE while driving a hot, tree-hugging EV is a huge reputation promoter.
Conclusion
Battery swapping is a respectable achievement on Tesla's behalf. Although many have been frustrated by numerous delays, its arrival looks beneficial for Tesla, its customers and EVs as a whole. Finding a demand for the battery swapping facility may be difficult, however, California's driver usage requirement of the facilities seems achievable. Over the next several weeks, Tesla will provide us with an official answer of its decision to stay, however, given the ZEV credits at hand, continued usage and small-scale expansion of the program seems very likely.