NxStage Medical (NASDAQ:NXTM) recently announced that its System One portable home-based hemodialysis system has been approved by the FDA for performing overnight hemodialysis, specifically known as nocturnal home hemodialysis (NHHD). System One is already approved by the FDA for home hemodialysis and therapeutic plasma exchange in the United States, Canada and certain other markets for the treatment of acute and chronic kidney failure and fluid overload. Although System One is already CE-marked for NHHD and commercially available in European Union, it was not FDA-cleared for this expanded indication.
In the original article I said that NHHD can significantly improve patient health outcomes compared to conventional hemodialysis or CHD at healthcare institutions. I also said that physicians and researchers are now increasingly trying to educate patients and their family members about the benefits of self-care home-based hemodialysis and associated hazards. By performing hemodialysis while sleeping, patients can significantly reduce their overall burden of the therapy. "For years, patients and physicians in the United States have been asking for an FDA-cleared home nocturnal hemodialysis option for the improved outcomes and quality of life the modality can deliver," said Brigitte Schiller, M.D, Chief Medical Officer of Satellite Healthcare and Principal Investigator of NxStage's NHHD trial.
NxStage is preparing to launch System One in the U.S. in support of the expanded indication in 2015. Home healthcare is expected to be a lucrative business opportunity due to the worldwide aging population growth and an increasing focus on cost reduction within the healthcare system. World Health Organization (WHO) estimates that the number of people aged 65 years and above will increase from 605 million today to 2 billion by 2050. Worldwide revenue for home healthcare devices and services will rise from $5.7 billion in 2013 to $12.6 billion in 2018, says market researcher IHS. "Healthcare providers are focusing on patient centered care to increase the quality of medical treatment," said Roeen Roashan, medical devices and digital health analyst at IHS.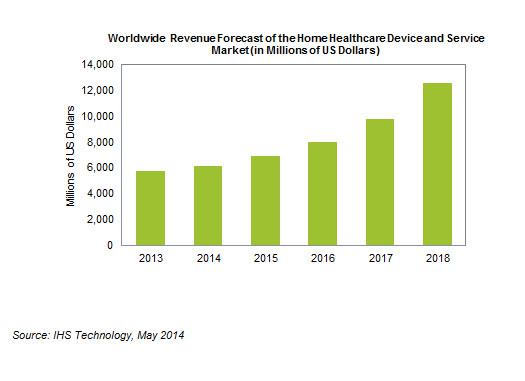 In my article I said that home-based hemodialysis will become the standard therapy one day, since the benefits of self-care therapy in the treatment of ESRD far outweigh the risks associated with it. With System One now FDA-cleared for NHHD, I believe NxStage would seize significant market share from its competitors that provide devices for conventional hemodialysis or CHD. NxStage's stock should be bought during pullbacks for the long term.
Disclosure: The author has no positions in any stocks mentioned, and no plans to initiate any positions within the next 72 hours.
The author wrote this article themselves, and it expresses their own opinions. The author is not receiving compensation for it (other than from Seeking Alpha). The author has no business relationship with any company whose stock is mentioned in this article.