Facebook (NASDAQ:FB) trades near its 52-week high, but there are numerous reasons for further optimism. Facebook is no longer a social network, but is the modern face of a monopoly. With each new standalone app, user addition, status update, comment and like, Facebook gains more of a foothold on society. In the coming years, Facebook may very well be prodded by academics and added to textbooks to explain the definition of a monopoly to students.
My Investment History With Facebook
I have been bullish on Facebook since it languished in the high teens following its share lockup period expiration (around 180 days after its IPO). I invested in FB through common shares and LEAPS call options. My common shares have since gone up 4x and my call options have appreciated more than 3,000%. I have since sold off nearly half of my call options, as the expiration date is nearing and to split the taxes owed on these profits between 2014 and 2015, but continue to hold my common shares and will hold them for quite some time.
Recent Facebook History
In late October, Facebook announced stellar earnings, but the market subsequently sold off and the stock stayed in the low $70 range for months. The crux of the reason for the sell-off was the projected increase in expenses by 50%-75% in 2015. Moreover, CFO Dave Wehner did not give color as to where the spending would be focused. The lack of granularity created uncertainty in the minds of investors.
However, increased spending is a prerequisite for growth. With confidence in Facebook's business model, I suggested Taking Advantage of A Myopic Market following this sell-off. Since that time, impressive growth in a number of different avenues, such as Instagram surpassing 300 million users, has mitigated the threat of lower profitability.
Positive Catalysts Moving Forward
Altered Algorithm
The first and most near-term opportunity on the horizon is the change in FB's newsfeed algorithm. On November 14th, Facebook announced a change to its platform with salient effects for both users and shareholders. Starting in January, FB will phase out promotional page posts that are not sponsored ads. There are two implications that are extremely positive for FB's future. First, users will see an improvement in their newsfeeds, as Facebook's survey of users cited too many promotional posts as a negative to them. Second, the companies on FB that would like to reach their fans will now have to pay to do so.
During the earnings call in July, Sheryl Sandberg announced that FB had over 30 million active small business pages, but only 1.5 million were active advertisers. Although not every business will turn into a paid advertiser, there are certainly a large number that currently rely on organic posts and will decide to pay for advertising. Moreover, some businesses such as Amazon.com (NASDAQ:AMZN) rely on both organic posts and advertising to reach customers and they may boost their advertising budgets to retain their reach. This change can have huge implications for FB's bread and butter - its advertising revenue.
Encroaching on Traditional Video Advertising
There is a large disparity in time spent on mobile and the percentage of ad budgets that go toward reaching these users. As cited by Ms. Sandberg in the most recent conference call, 2013 was the first year where the average adult spent more time on digital media than watching TV. Moreover, the gap has continued to grow in 2014. This continuing shift will lead to ad budgets going toward desktop and mobile platforms, especially in the form of video advertising. Google's (NASDAQ:GOOG) (NASDAQ:GOOGL) YouTube and Facebook will be the biggest beneficiaries of this shift. FB's recent deal with the National Football League (NFL) provides empirical evidence of this trend. The NFL signed a deal to give FB exclusive rights to video clips, which will be followed by Verizon (NYSE:VZ) advertisements.
Furthermore, Facebook appears to be edging out YouTube and is taking a larger percentage of this growing market. Facebook provides advertisers with a plethora of data giving advertisers much appreciated transparency, which has led to a preference in FB compared to YouTube. According to comScore, in August, Facebook surpassed YouTube on desktop video views for the first time. With an apparent increase in the number of auto-play ads, this gap will increase moving forward.
Entering Payments Industry Soon?
Recently discovered code reveals that Facebook might be entering the payments industry shortly. The first and most obvious effect will be that Facebook can monetize transactions and remittances across countries and encroach on PayPal (NASDAQ:EBAY) and Western Union's (NYSE:WU) market. An ancillary effect of this will be a strengthening of its competitive advantage. Users will start to rely on this service and likely spend more time on the site as a result. I must mention that Facebook has not announced that it is entering the payments industry yet. This remains an educated guess on my part based on the recently discovered code and FB poaching PayPal's CEO a couple months ago.
ISP Industry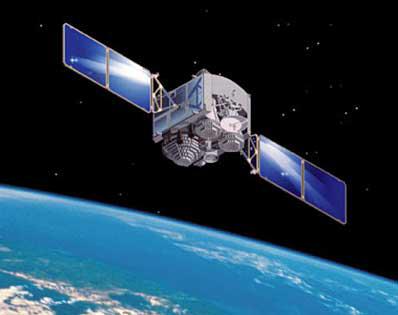 Source: EEN
Another industry that Facebook looks primed to disrupt is the Internet Service Provider industry. Its purchases of Ascenta (a satellite drone company) and Pryte (a service to sell short-term internet passes) hint at this future. Moreover, the WhatsApp acquisition, being very popular in developing countries, could allow for FB to connect this service with these users. There will be a two-fold effect. First, Facebook will be able to generate revenue by selling internet access to these countries. Second, it will add users to its service and further cement its hold on the world.
Virtual Reality
An investment that will not pay dividends for many years is in virtual reality. Facebook's investment in Oculus shows that it is committed to developing the next big technology. Zuckerberg cautioned that it is unlikely to see 50-100 million unit shipments over the next few years, but reiterated it will be a mass-market product in the long term. It is tough to see how ubiquitous this product will be, but before the iPhone came out that product was tough to imagine as well. I am not saying Facebook's virtual reality investments will have the same success as Apple's (NASDAQ:AAPL) iPhone, but I caution discounting the investment just because it is difficult to see how it will pay off at the current juncture.
Instagram
The purchase price of $1 billion for Instagram seems paltry when you consider it now boasts over 300 million users (more than Twitter (NYSE:TWTR)) and revenue generation is on the horizon. Growth forecasts are not properly pricing in the capability of Instagram. However, this may change quickly, especially since a Citi analyst recently valued Instagram at $35 billion.
Facebook recently rolled out of a suite of tools aimed at brands which offer insights and analytics related to Instagram and connected it with its Atlas platform. The tools will show the business's reach through impressions, engagement and the performance of paid ad campaigns. With advertisers seeing the tremendous ROI of FB's main platform, they will be eager to flock to this novel platform, which has incredible user engagement. The pricing power for advertisements will certainly be in Facebook's favor.
Other Notable Catalysts
There are a couple of other catalysts that are worth mentioning but that are more speculative in nature. The first is that reports have surfaced recently that Facebook may be making a move into China. The reports of this are currently unsubstantiated by Facebook, as they have declined to comment. This inference is being drawn based on Mark Zuckerberg showing off his fluent Mandarin while talking to China's top engineering college as well as Facebook opening up an office in China over the summer. Moreover, in November, the Financial Times reported that Facebook is working on launching a product for employees to use at work which will offer a similar service to Google Drive and Microsoft (NASDAQ:MSFT) Office to allow for collaborative efforts. News about this development has been limited, but a product like this could be launched in 2015.
Conclusion
Facebook is no longer just a social network. It is quickly becoming a cornerstone of society. With that vaulted status, Facebook has become the modern face of a monopoly. The number of potentially lucrative opportunities on the horizon are astounding. Prudent investors that take a long-term approach should not be deterred by near-term spending increases. The heightened spending can lead to significantly more revenue in the future. Even with a forward PE ratio in the 40s, Facebook presents a compelling value to investors. One day you could tell the next generation how you once owned Facebook, the juggernaut that had to be split up because of the pricing power and influence it was able to wield on society.
Disclosure: The author is long FB.
The author wrote this article themselves, and it expresses their own opinions. The author is not receiving compensation for it (other than from Seeking Alpha). The author has no business relationship with any company whose stock is mentioned in this article.
Additional disclosure: I also own FB LEAP Call options