Last week I shared here the performance of my portfolio throughout the month of December. There were many comments that made a lot of sense. I thank you all for those.
One theme that was often repeated was the fact that a 10-stock portfolio doesn't seem to possess a sufficient level of diversification. The proposal was to break it down to 20-50 different stocks where each holds 2-5% only of the portfolio.
Previous Portfolio: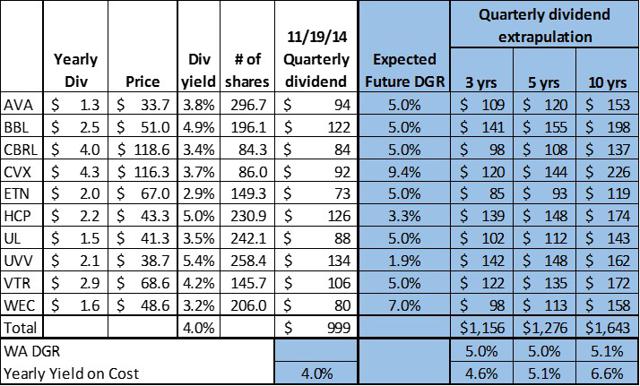 When putting together an investment portfolio, diversification is a critical element to achieve required return with a lowered risk of any specific business's failure having a significant impact on overall results.
Along with diversification, a portfolio should also be protected, as much as possible, from situations like a mega-event that impacts the markets. In these situations, we will want our portfolio to hold some elements that will neutralize some of the effect. This element of correlation between the portfolio building blocks and the overall market is called Beta. My initial portfolio had a Beta of 0.94. One of the rationale of making the adjustment was to reduce the Beta.
Going back to my portfolio, the first thing I did was to determine with which of the holdings I feel comfortable, even if it will go down by 20 or 30%, like the Chevron Corporation (NYSE:CVX) incident. From this exercise I found four stocks that I decided to leave for now at a 10% weight of the portfolio.
The four stocks are: BHP Billiton (NYSE:BBL), Eaton (NYSE:ETN), Ventas Inc. (NYSE:VTR) and Wisconsin Energy (NYSE:WEC). On both VTR and ETN I wrote dedicated articles that explain the rationale of my long-term belief in these businesses.
I decided to cut my holdings in the remaining six stocks and utilize the funding to buy seven new stocks.
Here are the changes I have made:
While I still maintain a total of 10% weight in the Oil & Gas sector, I decided to take advantage of the recent drop and purchase a stock that has a higher dividend rate than CVX (COP dividend rate is at 4.2%) with forward expectations to increase long-term earnings by 7-8% based on Nasdaq.com estimates. I assume a 7% future DGR for COP.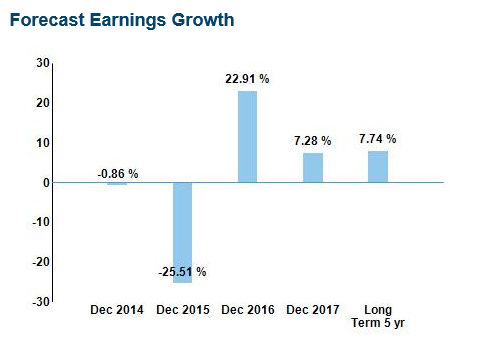 Source: Nasdaq.com.
The reasoning for adding this position, even though the communication sector suffers from a significant price war, is the high dividend yield of 5.5%. T is an established company that, though it is not expected to grow much, is still a cash machine with a very long history of 29 years of growing its dividend. T holds a low beta compared to the S&P 500, at 0.43. I feel confident that even if the dividend growth is slim in the coming years, 5.5% is significant - and too good to pass up. I assumed a 2% future DGR for T.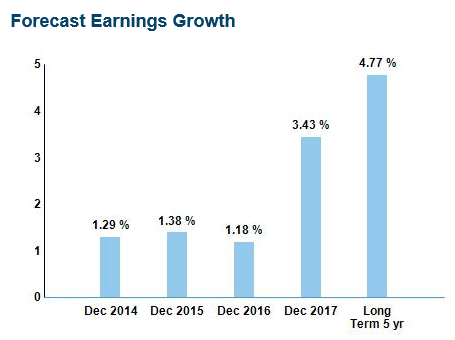 Source: Nasdaq.com.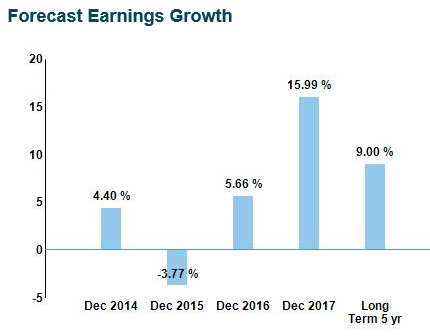 Source: Nasdaq.com.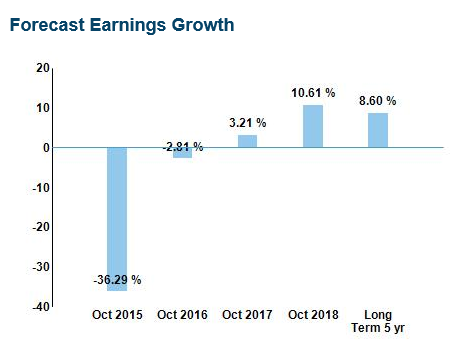 Source: Nasdaq.com.
OHI is a healthcare REIT. I wrote about my expectations from the healthcare industry based on the aging mega-trend here. The current dividend is at 5.3% with a 14 P/FFO. The company increased its quarterly dividend by 1c every quarter since Q3'11, and overall has a track record of 12 consecutive years of growing its dividend. I assume a 2% future DGR for OHI.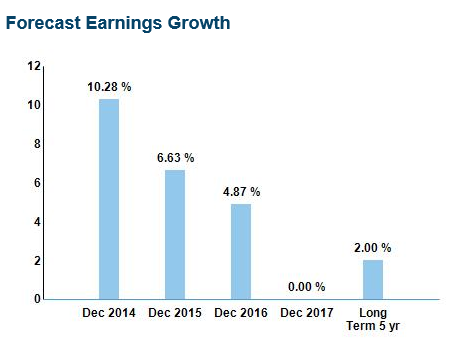 Source: Nasdaq.com.
O is a REIT that holds more than 4,200 assets, mostly retail stores. The company is paying a monthly dividend with current 4.4% dividend rate. Its P/FFO is at 20 and future earnings growth is expected to be 5%. I assumed a 2% future DGR for O as well.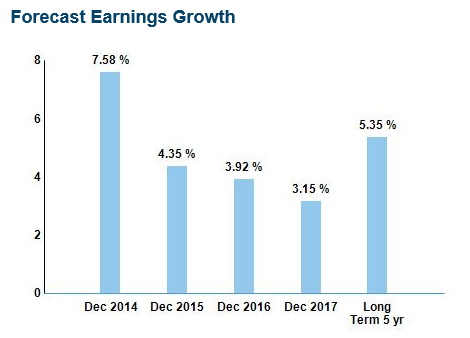 Source: Nasdaq.com.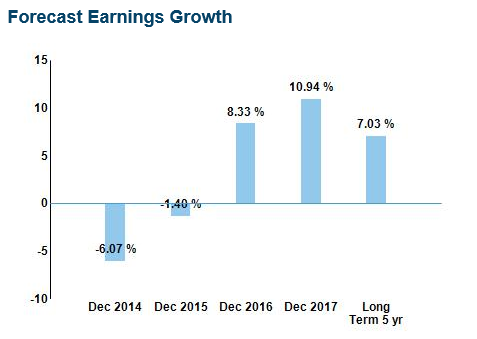 Source: Nasdaq.com.
I was left with around $2,000. I decided to leave it in cash for future opportunities to come, or to add to an existing position during red days.
Here is my portfolio as it stands today. It includes 17 stocks, most weighing between 3-6% of the portfolio. The Beta went down from 0.94 to 0.92.
The current dividend yield is 4.05% and I do expect, now with a slightly higher confidence level, to reach 6.5-7.0% yield on cost in 10 years, excluding reinvestment.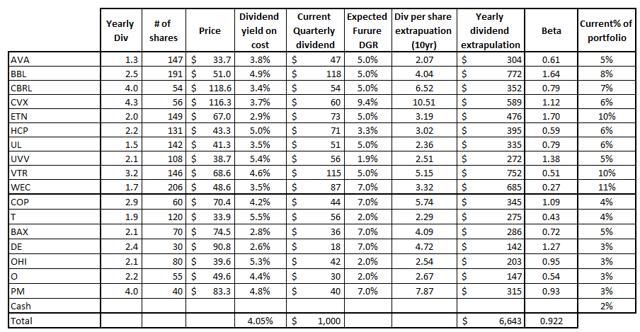 Again, I would like to thank the good advice and look forward to your comments and inputs. Happy New Year and a successful 2015 to all!
Disclosure: The author is long AVA, BBL, CBRL, CVX, COP, T, DE, PM, ETN, WEC, UVV, UL, BAX, VTR, HCP, OHI, O.
The author wrote this article themselves, and it expresses their own opinions. The author is not receiving compensation for it (other than from Seeking Alpha). The author has no business relationship with any company whose stock is mentioned in this article.
Additional disclosure: The opinions of the author are not recommendations to either buy or sell any security. Please do your own research prior to making any investment decision