With the falling U.S. Dollar an ongoing risk to U.S. investors, exposure to commodites and hard assets that appreciate against the Dollar has been important. When thinking of "commodity" economies, Australia and Canada typically jump to mind. But Chile, the world's largest copper exporter, probably deserves more attention. In the big picture, there is plenty to like about the Chilean economy.
There are two easy ways to gain access to the Chilean economy: ECH is the iShares ETF for Chile, and CH is a closed-end fund offered by Aberdeen with exposure to Chilean securities (traded both here and abroad). ECH has outperformed CH on an absolute basis since their 2008 bottom. However, CH provides a very compelling advantage for income investors. CH is listed as having a 9.3% quarterly yield/distribution. That listed number might actually be deceptively low. Because of a $1.66 per share "special" dividend, which was distributed primarly as shares to shareholders last December (at a basis cost of 20.61), the total yield over the last 4 quarters was actually 17.2%. It's also worth noting that CH has increased its dividend for 8 straight quarters. The fund's payout history is somewhat erratic from year to year, but in general, it has been an outstanding income vehicle for investors, yielding between 4.5% and 27% per since 2003, with an average yield of about 12% over that period. The "special" dividend can't be counted on as an annual occurance, but it has appeared with enough frequency to know it's not an anomoly. CH is currently trading at a 5% premium to its NAV, which is near the middle of its premium valuation range in the last year. In the last twelve months, it has traded between a 7% discount and a 16% premium.
I have been waiting for a nice consolidation period to add to my holdings, and the chart is setting up a pennant pattern.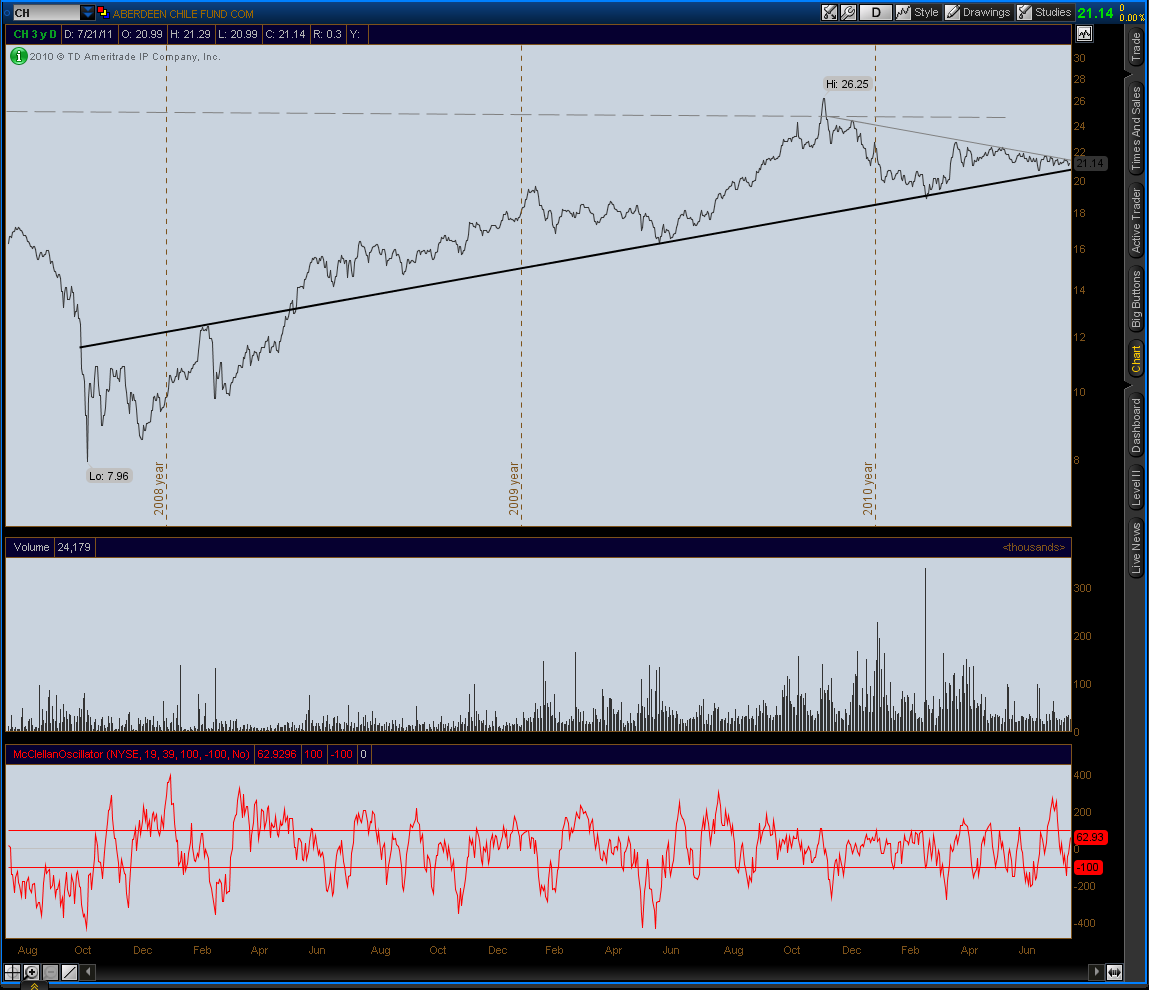 Typically, "pennant patterns" can go either way, but the bottom trendline appears to be significant support, and much of the commodities market has rallied in the last week or two, including copper (using JJC as my proxy here), which is the primary Chilean export. JJC has pushed above initial resistance, though it has yet to set a new high for the year. This would seem to bode well for Chilean equities, and by extension, CH.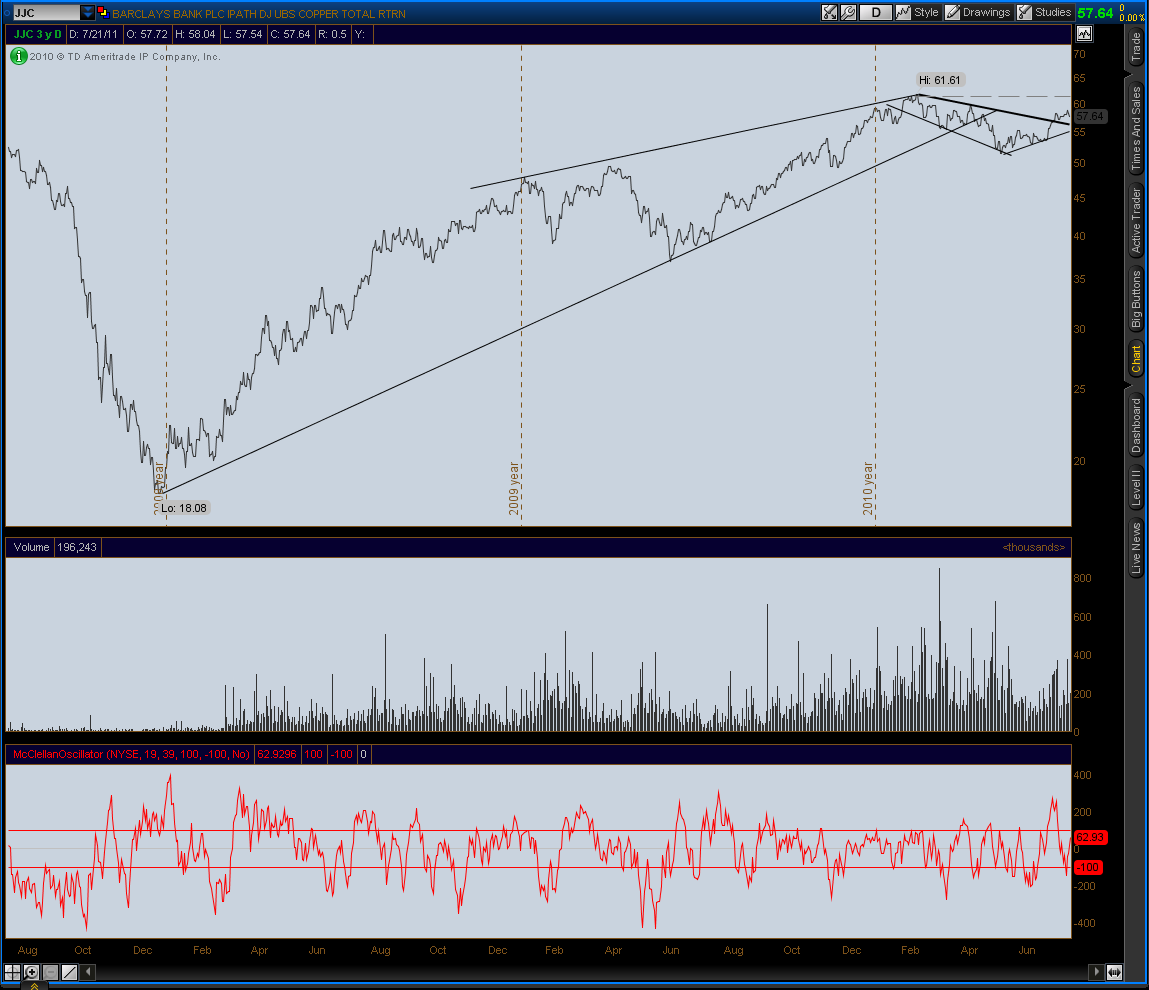 If looking for exposure to a commodity-driven economy with excellent income attributes, CH might be an option worth consideration and additional research.

Disclosure: I am long CH.