Bank of America chief economist Mickey D. Levy analyzes and forecasts national and international economic performance and financial market behavior and conducts research on monetary and fiscal policies. Levy, a widely quoted economic observer, is also an adviser to several Federal Reserve banks.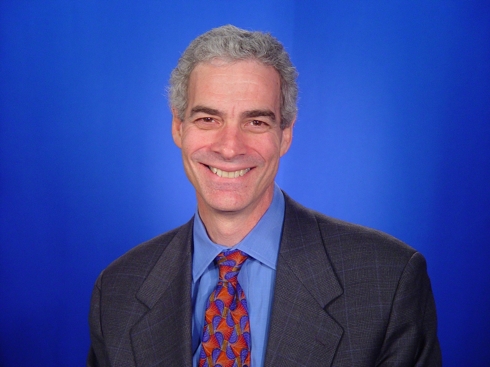 H.L.:
What's ahead for the U.S. economy after the debt ceiling debate conclusion?

M.L.: The debt ceiling debate doesn't really have that big of an impact on economic performance, although the uncertainty surrounding it may be contributing to uncertainty that underlies business and household decision-making. Overall, the economic growth is weak, largely as a reflection of the negative impact of higher gasoline prices on spending and the ongoing constraint on spending as households deleverage and adjust their balance sheets.

I expect in the fall that spending will pick up modestly in lag response to lower gasoline prices, but households remain constrained by the need to reduce debt, as well as high unemployment rates.

H.L.: What do you think of the latest jobless claims increase, up 10,000 to 418,000?

M.L.: In response to the slowdown in consumer spending and economic growth in the spring, job growth has slowed decidedly, as businesses have modestly increased the pace of layoffs and also slowed their pace of hiring. This disappointing renewed trend will persist until businesses experience a clear pickup in consumer spending and product demand. I expect that pickup to occur in the fall. In the meantime, look for modest gains in employment and a stubbornly high unemployment rate.

H.L.: The stock market took off after that bad jobs report. What the heck is going on?

M.L.: A lot of the day-to-day gyrations are driven by market responses to announcements about economic policies both in the U.S. and globally – most recently about issues relating to the U.S. debt ceiling and the European debt crisis.

Beyond these short-term fluctuations, the stock market is dealing with weak U.S. economic growth and frequently disappointing economic news, but at the same time, satisfactory growth in corporate profits.
H.L.:
What are the main headwinds and tailwinds buffeting the U.S. economy?

M.L.: The primary headwind is the need for U.S. households to deleverage. Following the dramatic run-up in mortgage debt and the housing bubble -- and to a lesser extent credit card debt – households must reduce their leverage. This is an arduous task in light of the sharply lower house prices and the persistently high unemployment. Unfortunately, international experiences following unsustainable run-ups in private-sector debt and financial crises suggest that the adjustment processes take a long time – sometimes a decade – and during that period economic growth is slower, and unemployment rates remain high.

There are some positive factors. U.S. exports continue to grow rapidly, benefiting from strong productivity gains of U.S. manufacturers and the lower U.S. dollar exchange rate.

Secondly, U.S. non-financial businesses are in very strong shape and well-positioned to expand.

Thirdly, don't forget that the U.S.'s entrepreneurial spirit, ability to innovate and be on the cutting edge in so many new economic pursuits. is a large plus. Positive advances are occurring despite overall weak economic growth and distresses in housing, housing finances, and high unemployment.

H.L.: What's the prospect for housing?

M.L.: The housing sector remains weak. Housing demand has not responded to lower prices and low mortgage rates. This reflects high unemployment but also uncertainty about future home prices. My assessment is that it will take several more years for housing activity to pick up sufficiently to reduce inventories of unsold homes to acceptable levels. It will take at least that long to reduce the number of distressed mortgages mack to manageable levels.

H.L.: How will the euro zone dust settle?

M.L.: European policy leaders face an extremely difficult and complex task. My honest read of the finances of Greece suggests that eventually it will have to restructure its debt. The issue policy-makers are dealing with is who is going to pay and with what short- and long-run consequences. As the policy-makers deliberate, increasingly skeptical financial markets are expressing their dismay, driving up yields on the government bonds in select European Union nations. This exacerbates government finances and increases the immediate need for financial support.

My strongest hunch is that even though Greece will eventually restructure its debt -- and several other of the small EU nations may also have to do so – the EU and European Monetary Union will remain intact.

H.L.: How may this affect the U.S.?

M.L.: The direct impact on U.S. economic performance of a Greek restructuring would be minor if at all. The major risk would be through financial channels. If a Greek restructuring generated contagion that caused a crisis of confidence in global financial markets, as occurred in late 2008, the U.S. economy would be very vulnerable. A renewed shift toward risk aversion could lead to a decline in consumption and possibly recession. Although there's certainly a small probability of this occurring, U.S. and global policymakers would be very quick to respond and contain any short-term funding crisis.
Disclosure: I have no positions in any stocks mentioned, and no plans to initiate any positions within the next 72 hours.