By Paul Quintaro
John Taylor, the founder of the world's largest currency-hedge fund, said the U.S. dollar would remain the world's reserve currency, even if the ratings agencies opt to downgrade the U.S.'s debt in the face of the debt ceiling increase.
"There is no alternative to the dollar in the next five to 10 years," Taylor stated, in an interview with Bloomberg TV.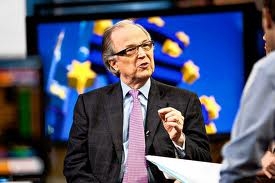 Taylor went on to say that the two popular alternatives—the euro and the Chinese yuan are themselves flawed. The euro being besieged by regional turbulence and the yuan constrained by the Chinese Communist government.
Taylor may have a valid point, but should investors keep their funds in the U.S. dollar?
Over the past year, the dollar has depreciated by roughly 15% against gold. With more and more economic indicators raising the possibility of a double-dip recession, the U.S. dollar could stand to depreciate further.
If the U.S. enters another recession, the Federal Reserve could undertake an additional round of quantitative easing (QE). Although many in the American public may resist further QE, the Fed's Chairman Ben Bernanke has already demonstrated his willingness to follow a path of monetary easing.
The combination of a weak economy, low interest rates, and a printing Fed may spell doom for the greenback.
Of course, with the dollar under selling pressure, it could be do for a shift in momentum. Goldman FX argued on Tuesday that the U.S. dollar could experience a short-covering rally.
Goldman writes, "Short USD positioning has reached extreme levels against JPY, AUD and NZD, making these currencies most vulnerable to a USD short squeeze should risk appetite deteriorate meaningfully."
How likely is a downgrade?
Ratings agency Fitch announced on Tuesday that the agreement signed into law was commensurate with its "AAA" rating and that the risk that the U.S. would default on its debt remains "extremely low."
Yet, PIMCO's CEO Mohamed El-Erian stated that the debt ceiling agreement may have made the situation worse, and that the U.S. still had a "high chance" of being downgraded by Standard & Poor's.
On Tuesday, the U.S. dollar index rallied over 0.25%, perhaps validating Taylor's beliefs on the dollar's reserve status. Yet, at the same time, gold and the Swiss franc set new nominal highs.
Given this action, the market may be seeking an alternative to the dollar. Still, with gold and the franc in limited supply, what real options do investors have?