Many investors are now craving higher yielding equities. The interest rate most banks now offer for cash and CDs is near zero and getting lower all the time. Worse yet, U.S. debt is facing downgrade fears, while the currency is at a risk of inflationary devaluation.
As a result, many investors are avoiding the bond markets and the potential depreciation there, and looking for stable large-cap equities that can supplement the fixed income portion of a portfolio, while still providing the opportunity for appreciation.
There are literally thousands of dividend paying equities and funds (of the mutual, closed-end and exchange traded varietals). A prudent idea may be to consider the investment decisions made by one or a few of the more respected investors within the market. Warren Buffett is considered one of the best long-term investors out there and Berkshire Hathaway (NYSE:BRK.B) currently holds several large positions in dividend paying equities. In fact, most of his publicly traded investments have above-average dividends and a history of growing them over time.
Here, I review the 5-year dividend growth and/or performance of the higher yielding large investments according to Berkshire Hathaway's last 13F filing. Above average means higher than the average yield provided by the Dow Jones Industrial Average (now 2.4%). Berkshire owns more than $2 billion worth of each of these equities, indicating Warren Buffett and his Berkshire team feel relatively comfortable with the future prospects for these investments. I have also provided present yields and 5-year payout performance - (click charts to enlarge).
Coca-Cola Co (NYSE:KO)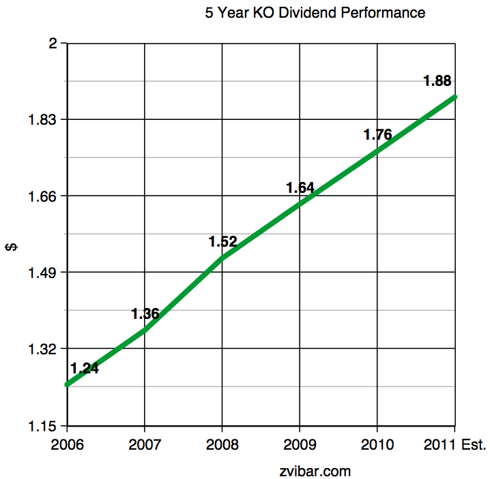 Procter & Gamble (NYSE:PG)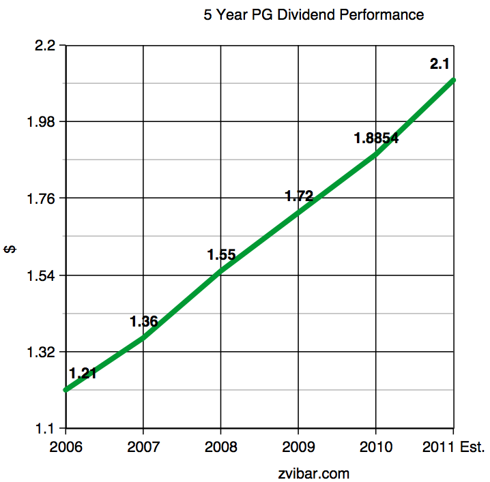 Kraft Foods (KFT)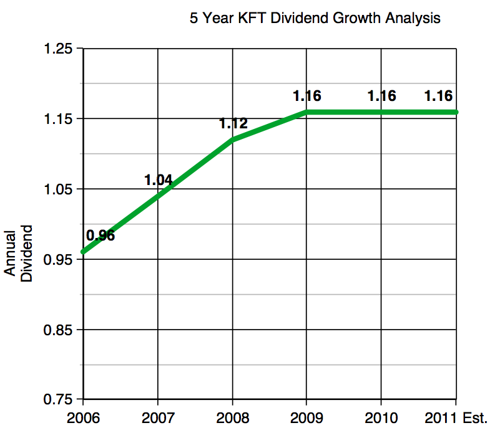 Johnson & Johnson (NYSE:JNJ)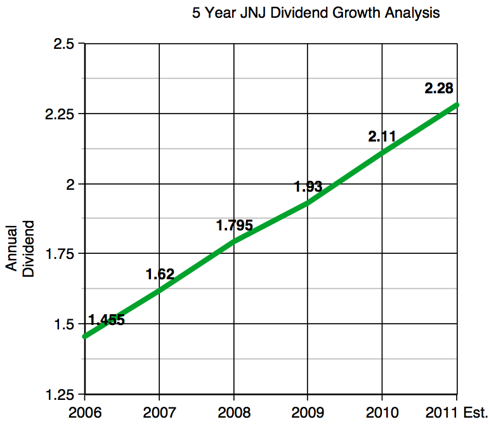 ConocoPhillips (NYSE:COP)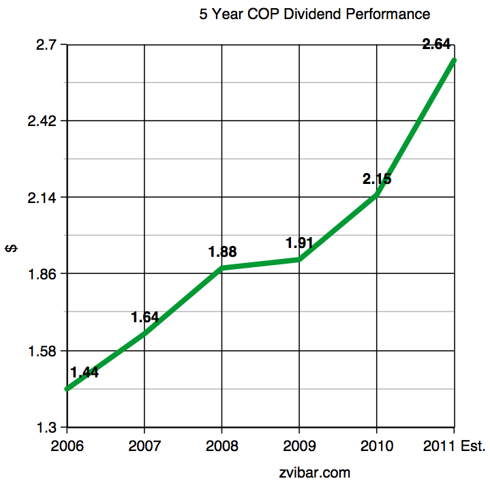 Wal-Mart (NYSE:WMT)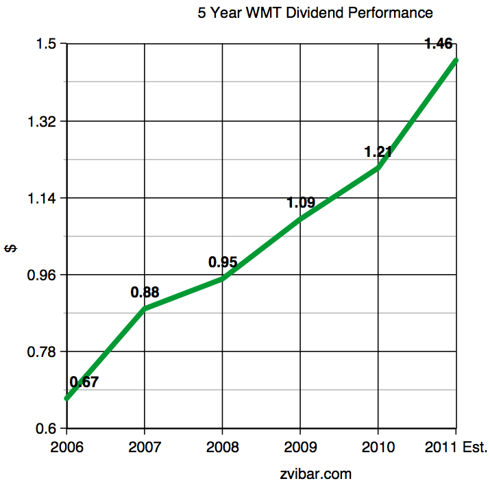 Many individuals may also appreciate that these companies are generally familiar. Most investors, even if new to investing, are likely familiar with several of these six large companies, and likely have some of their goods at home. This familiarity also makes it easier to understand the businesses, and also makes information on the companies more readily available and discussed. Additionally, as the charts show, these companies tend to grow their dividends, which is something most income investors will also always appreciate.

Disclosure: I am long KFT.
Disclaimer: This article is intended to be informative and should not be construed as personalized advice as it does not take into account your specific situation or objectives.