Originally published on Jan. 15, 2015
The economic outlook for 2015 is cause for cautious optimism. GDP is predicted to rise by between 2.6 and 3.5%, consumer confidence is at a seven year high and unemployment is at its lowest point since 2008, buoyed by the creation of 214,000 jobs in October alone. For property investors, this good news brings hopes that the economic factors which have dampened rents since 2008 will finally be alleviated.
This could result in increased rent affordability which would in turn drive demand and open up the possibility of a market which can support above-inflation rent rises, particularly outside current hotspots like New York, Los Angeles and San Francisco.
So what are the major real estate trends to watch in 2015 and what opportunities do they present to property investors?
Urbanization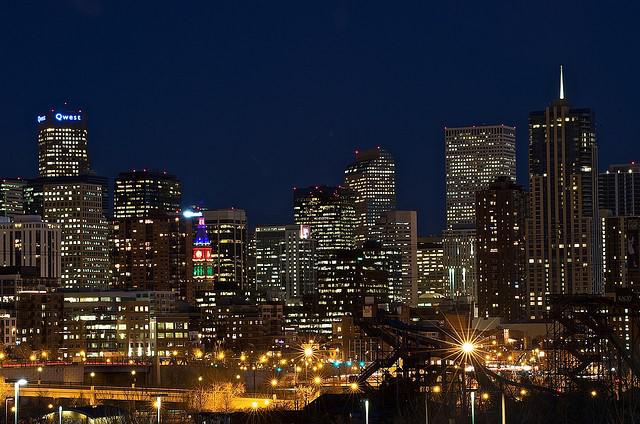 Downtown Denver is one location benefitting from urbanization. Image credit: Larry Johnson
The trend of migration to urban centers from suburbs shows no signs of slowing down. According to PwC's 2015 Emerging Trends in Real Estate report, the popularity of urban living is driving the emergence of 18-hour cities outside of the big coastal cities.
While millennials continue to lead the urbanization trend, baby boomers are also major contributors. Home owners in their late fifties and early sixties are choosing to sell their family homes in the suburbs to move into city center apartments. Not only does this translate to an increased demand for apartments, it also raises the possibility that boomers releasing equity through downsizing may be in a position to help their cash-strapped millennial offspring buy their first property.
Real estate experts are on the fence as to whether millennials in their thirties will choose to move to the suburbs once they start having children, meaning the situation in commuter belts remains uncertain.
The cities seeing the biggest growth in urban population and subsequent development of vibrant city centers are Denver, Charlotte, Raleigh/Durham, Atlanta and Portland, Oregon.
Tech and Energy Sector Growth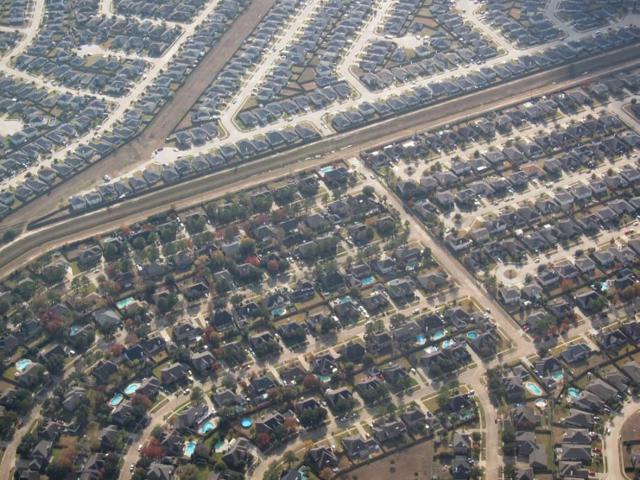 Houston continues to benefit from the tech and energy sectors. Image credit: Nelson Minar
The technology and energy sectors are expected to continue their growth and subsequent job creation into 2015. In turn, this is driving real estate demand in a wide range of areas.
This is particularly appetizing for investors as both industries are known for their generous pay packages, raising the prospect of large concentrations of relatively affluent buyers and renters who are happy to pay a premium for quality properties.
Looking at the data on job creation in Emerging Trends in Real Estate, Seattle, Houston, Dallas/Fort Worth, Atlanta and Chicago show particularly strong growth. San Jose, San Francisco and Washington DC also remain leaders in the tech sector, and the same is true for Pittsburgh and Oklahoma City when it comes to energy.
Employment Growth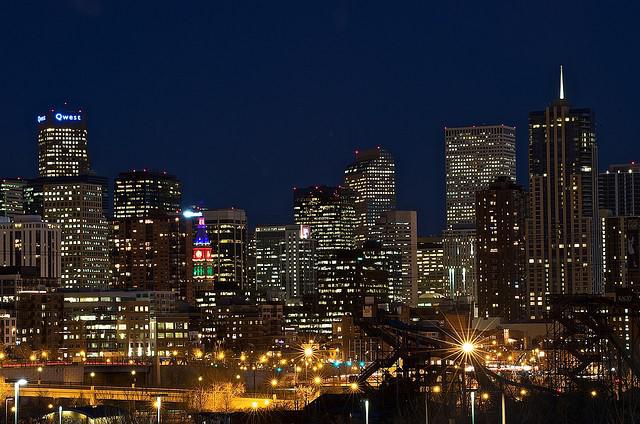 Predicted employment growth makes Austin an attractive prospect. Image credit: Stuart Seegar
General employment growth is also predicted to drive real estate demands in 2015, concentrated across Texas, the Southeast and Southwest.
A primary motivating factor, particularly with companies choosing to reshore jobs due to rising labor costs and issues with production abroad, is the cost of living and doing business. This benefits lower-cost cities like Atlanta in the Southeast at the expense of traditional manufacturing bases in the Midwest and Northeast.
Austin leads the pack with an 11% projected rise in employment over the next three years, according to PwC. Cities with 9 - 10% predicted growth are centered in Florida and Texas, including Cape Coral-Ft. Myers-Naples, Houston, Palm Beach, San Antonio, Dallas/Fort Worth and Deltona-Daytona.
More Young People Renting and Buying
Hit by high unemployment, stagnant wages and large student loans, a third of adults between 18 and 31 are still living with their parents. According to their most recent economic outlook report, Kiplinger expects large numbers of these people to move out as employment and wages increase.
As a result, it's reasonable to expect increased demand for the city center apartments which are so popular with this demographic. Coupled with the overall trend towards urbanization, this makes centrally-located properties even more attractive for investors.
For those looking to expand their portfolio, the only downside is increased competition for available properties, as Kiplinger predicts that millennials' improving economic fortunes will lead to up to a million new buyers on the market.
Multigenerational Living
Despite the fact that more people in their twenties are expected to be living independently, this doesn't mean that the 10% rise in multigenerational living which took place at the end of the noughties is going to completely reverse.
In their recent report on the future of residential living the Urban Land Institute says that while the increase in formation of multigenerational households was unintentional and often motivated by economic factors during recession, this trend can be expected to continue. This is particularly true for neighborhoods with a high proportion of Asian and Latino immigrants, where multigenerational living is a cultural norm.
This could foreseeably lead to demand for properties which facilitate multigenerational living by allowing residents to retain a certain degree of privacy and autonomy while still accommodating two or three generations in the same household.
Increased Availability of Credit
Over half of mortgage lenders expect to increase the availability of credit to lower prime borrowers in 2015, according to Kiplinger. Coupled with a reduction in the amount required for mortgage down payments, this could significantly increase the number of buyers in the real estate market.
This could mean that property investors experience more competition when adding to their portfolio and could see a decrease in the number of renters, although this could also be offset by the number of millennials who are looking to leave the parental home but aren't yet ready to buy.
The increased demand for housing also means that property prices will keep rising into 2015, although investors should be wary of local fluctuations as some areas are still losing value.