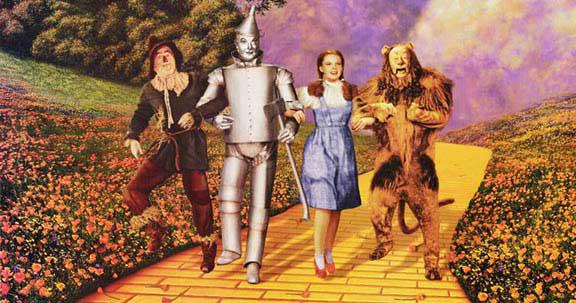 In the past 20 years, the US economy has grown nearly 60 percent. This huge increase in productivity is partly due to automation, the internet, and other improvements in efficiency. But it's also the result of Americans working harder-often without a big boost to their bottom lines.
Yes, the economy is improving, but wages? Well, they're stuck in time. According to the Labor Department, wages haven't budged much at all. Median weekly wages for Americans last year were $796. In 2013, the weekly wage was $794.
Nor is there much flexibility in family budgets. Americans are devoting more of their income to housing, health care and personal insurance and pensions since 1984. After adjusting for inflation, their average annual expenses have risen 6 percent to $51,105 during that period. Their earnings have largely been flat for three decades - increasing only when factoring in government "transfers" such as tax cuts and Social Security checks.
Productivity has surged, but income and wages have stagnated for most Americans. If the median household income had kept pace with the economy since 1970, it would now be nearly $92,000, not $50,000.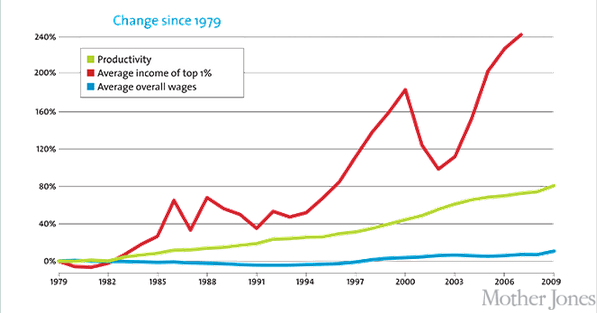 There was a time, not that long ago, that yearly salary increases could be counted upon, like clockwork. You did your job, the boss made more money and he shared some of that with you to keep you happy, to keep you from roaming to another employer, and the ship ran smoothly, year after year.
Outsourcing to lower-wage countries began in earnest a few decades ago, and then wages here began to stagnate, or worse, slip down a slippery slope.
After the worst recession since the Great Depression, many of the jobs that have been created or returned to the economy have been of the low wage variety, putting further downward pressure on the wage scale.
This has put many wage earners in a tense spot, trying to make ends meet on a stagnant salary base while costs continue to rise 2% a year.
What can folks do to combat this stagnation that is encompassing so many parts of our economy?
Take the Reins of Your Portfolio and Monetize its Value
A recent reader and commentator of a past article, Be Here Now, was good enough to calculate the dividend growth of the Fill-The-Gap Portfolio that I presented on SA on 12/24/14. He determined that the one year growth rate of this portfolio was 5.83% and the 3 year and 5 year growth rates were in the range of 4.5% to 5%, respectively, once corrections were made to earlier estimates.
When you combine this healthy dividend growth rate with the current yield of 5.2%, we have constructed a pretty solid formula for overcoming the economy's 2% run rate of inflation and preserving our buying power.
In addition to the recent 6.14% dividend increase by portfolio constituent EPR, discussed in this earlier article, we were endowed with a dividend increase by the "monthly dividend company", Realty Income (NYSE:O), 3% greater than the month before and fully 3.8% greater than a year ago. This increased dividend is payable to our portfolio February 17th. In addition, AT&T (NYSE:T) gave us a raise of 2.17% by increasing the quarterly dividend from $.46 to $.47, payable today, February 2nd.
Fill-The-Gap Portfolio Constituents
They include some Dividend Aristocrats that have paid increased dividends for 25 years or more, such as AT&T, Inc. (NYSE:T), HCP, Inc. (NYSE:HCP), Altria Group Inc. (NYSE:MO) and Consolidated Edison, Inc. (NYSE:ED).
Also represented are many companies that have long histories of five years or longer that have paid increased dividends. These include, in the telecom space, Verizon Communications Inc. (NYSE:VZ) and CenturyLink, Inc. (NYSE:CTL).
ConocoPhillips (NYSE:COP) is our sole representative in the oil sector so far, as I believe it represents compelling value, cutting its capex budget twice by significant amounts to deal with the low oil price environment and sustain the dividend, and is suitable for any conservative, retired investor with a long-term time frame of 12-18 months.
Business development companies are represented by Main Street Capital Corporation (NYSE:MAIN) and the grand daddy of them all, Ares Capital Corporation (NASDAQ:ARCC).
Tobacco companies, in addition to Altria, are puffed up with Reynolds American Inc. (NYSE:RAI) and Vector Group Ltd. (NYSE:VGR).
Giving us exposure to the real estate market, real estate investment trusts (REITs) include HCP, Inc., EPR Properties (NYSE:EPR), Realty Income Corporation (NYSE:O) and Sun Communities Inc. (NYSE:SUI).
Taking care of baby boomers in more ways than one, the lone MLP in the portfolio is Stonemor Partners LP (NYSE:STON) in the death-care industry. And the only electric utility to spark our income begins with Consolidated Edison, Inc.
This was the starting point for construction of this Fill-The-Gap portfolio. Fifteen of the names in the portfolio were bought on 12/24/14 and one was bought on 1/16/15.
Four companies paid us dividends already in January. With the announcement of the new dividend increases from EPR, O and T, and the dividends received so far this month, from T and VZ, this is what the Fill-The-Gap Portfolio looks like now: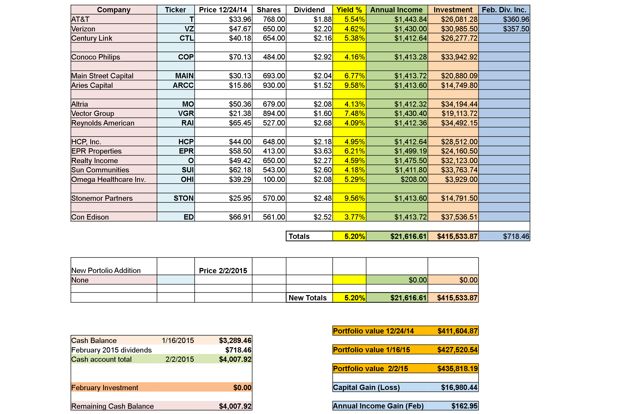 Table #1
From the Associated Press:
DALLAS [AP] -- AT&T booked a nearly $4 billion loss for the fourth quarter because of a slew of one-time expenses that included a loss on benefit plans, but its revenue grew 4 percent to top expectations.

The nation's second-largest wireless carrier posted a loss of $3.98 billion, or 77 cents per share, for the final three months of 2014. Excluding multiple one-time items, it earned 55 cents per share in the latest quarter. Revenue grew to $34.44 billion from $33.16 billion, helped by an 8 percent jump in wireless revenue. The company added 1.9 million wireless subscribers - twice as many as in the year-ago quarter.

The average estimate of analysts surveyed by Zacks Investment Research was for earnings of 55 cents per share and revenue of $34.26 billion.

AT&T Inc. is facing pricing pressure from smaller rivals T-Mobile and Sprint in a competitive environment in which most Americans already have a cellphone. To keep growing, AT&T is looking at beyond cellphones - to tablets and connected cars, for example. It is also working to expand overseas. The company announced this week that it is Nextel Mexico from NII Holdings for about $1.88 billion, minus the company's debt.

The deal, expected to close in mid-2015, will give AT&T companies that operate under the name Nextel Mexico and hold all of the wireless properties in Mexico held by NII Holdings Inc. That includes spectrum licenses, network assets, retail stores and about 3 million subscribers. AT&T has also agreed to buy DirecTV and CEO Randall Stephenson said in a statement that the two transactions "will make us a very different company."
Dividend Growth on Parade
Recent dividend increases experienced by the portfolio amount to $30.72 annual increased income from T, a $45.50 annual increase from O, and an $86.73 annual increase from EPR.
These three increases accounted for an annual increase of $162.95 in dividend income.
In addition to the good news of dividend increases, this month brought us $357.50 in dividend payments from portfolio constituents Verizon and, as noted earlier, $360.96 from AT&T, Inc. on 2/2/15. This total of $718.46 in dividends brought the cash balance of the account to $4007.92.
As the market has been in a consolidation mode recently, selling off almost 5% from its recent high, we have decided to hold dry powder for now. If further weakness occurs, it will be deployed shortly into another name on our watch list at a better entry price for a higher yield.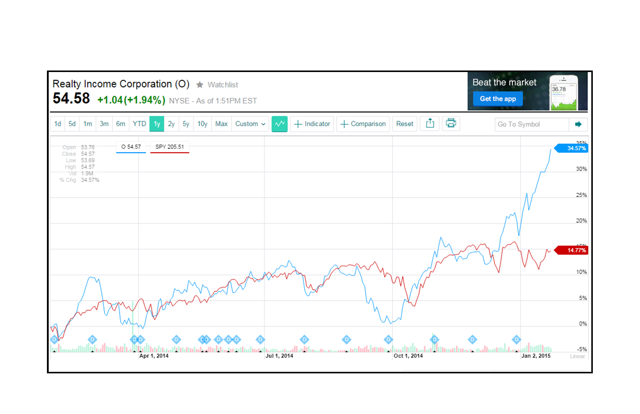 As can be seen from the above graph, while the S&P 500 index has increased less than 15% over the past year, Realty Income has bounded ahead almost 35%, outperforming the broad market by a factor of more than 2.3 times. Scorecard The current income for the FTG portfolio has increased to $21,616.61 from $21,245.66 at the 12/24 inception date, indicating an annual growth of income to date of $370.95, or a 1.75% increase in just 40 days. The current portfolio value has increased to $435,818.19 from the beginning amount of $411,604.87. This represents an increase of $24, 213.32, or 5.88% increase from inception.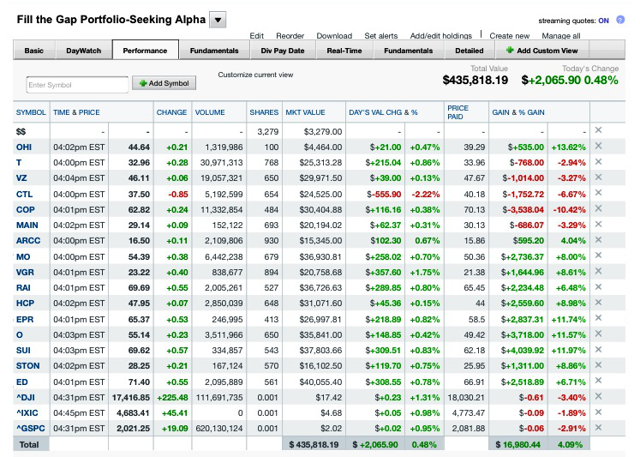 While the S&P 500 index has declined 2.91% during this period, and the Dow has declined 3.4%, the FTG Portfolio has increased in capital value by 4.09%, outperforming both indexes by about 7.5%. Like Dorothy, who eventually found her way back from Oz to Kansas, the determined dividend growth investor who employs due diligence and discipline over long time periods can overcome even the most difficult obstacles to arrive with enough income in retirement, even enough to preserve her portfolio's buying power in the face of inflation.
If she pumps up her courage, has the heart and uses her brain power, anything is possible in the Land of Oz and Kansas.
Final Thoughts
As developments occur with respect to any of the constituents of this portfolio and as positions are added, I'll be updating the portfolio's progress. With just 16 names in the portfolio, it can already be seen that in just 40 days since inception a lot has transpired, including 3 dividend increases and 2 dividends received this month so far, including welcome increases from O and T and EPR, all of which promise to preserve our buying power. As the news continues to flow, we'll be keeping you informed as to the progress of this new-beginning FTG portfolio, suitable for retirees, near-retirees, and any young folks interested in learning how to build and develop a dividend growth portfolio.
Should you be interested in reading any of my other articles detailing various strategies to enhance your returns on a dividend growth portfolio, please feel free to find them here.
As always, your comments, discussion and questions are eagerly awaited.
Disclaimer: This article is intended to provide information to interested parties. As I have no knowledge of individual investor circumstances, goals, and/or portfolio concentration or diversification, readers are expected to complete their own due diligence before purchasing any stocks mentioned or recommended.
Disclosure: The author is long T, ED, MO, SUI, ARCC, EPR, O, VGR, COP, HCP, RAI, VZ, CTL, MAIN, STON. The author wrote this article themselves, and it expresses their own opinions. The author is not receiving compensation for it (other than from Seeking Alpha). The author has no business relationship with any company whose stock is mentioned in this article.