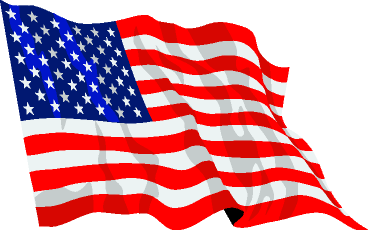 I've been carefully watching the reaction to Google's (NASDAQ:GOOG) proposed purchase of Motorola Mobility (NYSE:MMI).
Forbes and S&P are both down on the deal. They fear Google OEMs Samsung and HTC will now abandon the Android platform, and that Google will lose market share as a result. Henry Blodget also says it will end in disaster unless the hardware business is sold.
By contrast, the 451 Group, Naked Value and our own Michael Fauscette all like the deal, saying it better positions Google to compete head-to-head with Apple.
So far, investors are siding with the bears. Google is down 20 points since the deal's announcement, and has shed $80 (about 15%) since its July high of about $620.
Personally I think it is far too early to tell whether this deal is a buy or a sell. Everything depends on execution. Former CEO Eric Schmidt was like one of those basketball coaches who would just roll the balls out on the court and let the kids play. Think Jerry Tarkanian. Page looks more like a Bobby Knight, demanding discipline, and betting that his system, his strategic vision, can win the day.
Having studied Chinese OEMs in some detail for nearly a decade, I can see where Page is coming from. While these companies are constantly demanding freedom to innovate, they're really at their best when they are given clear direction. This is the lesson from Broadcom's (BRCM) success and Intel's (NASDAQ:INTC) relative failure in that market.
Apple offers more proof. It makes iPhones for a lot less than any Google OEM can produce Android kit, with better hardware features. How? By getting ahead of the market, by using its cash to guarantee its own partners huge quantities of the best parts, and by taking away all questions save those related to production.
This isn't about Samsung (OTC:SSNLF) and HTC (OTC:HTCXF). It's about literally dozens of companies across the Chinese mainland that want to be the next Foxconn, and are willing to do what it takes to make that happen.
Page is betting that Motorola knows where those bodies are buried, and that it can develop those relationships with Google's cash. I don't think he has any intention of selling the company's manufacturing arm. My guess is he wants to grow it. Will he succeed? I don't know. It's a big risk.
For investors, it means that Google will not become Oracle (NYSE:ORCL) or IBM any time soon. It wants to play in the global consumer marketplace, and believes its network infrastructure can let it do that. Larry Page could prove to be the next Steve Jobs, or the next Jerry Yang.
Who is this deal best for? In the end, I think it's best for America. Maintaining an advantage in the U.S.-China tech relationship, staying as Big Brother with control of the channel, is very much in America's interest, and Google has proven it wants to do this. As Apple (NASDAQ:AAPL) has.
Think about it. A few years ago the mobile space was dominated by foreign nameplates; Nokia (NYSE:NOK), Samsung, Sony-Ericsson. Now American tech brands are again the market leaders, because they have tied mobility to the computing mainstream. The Android experiment of giving OEMs control of designs and relationships is over. If you've got a flag on you, wave it. I think that's the real bottom line
Disclosure: I am long GOOG. I bought my Google stock when Eric Schmidt was still in charge, but I'm keeping it.