Noted activist investor Bill Ackman recently filed his Q2 13F for his fund Pershing Square. Ackman has always run a very concentrated book, given the nature of his strategy. We show his entire 13F time series below.
[Click all to enlarge]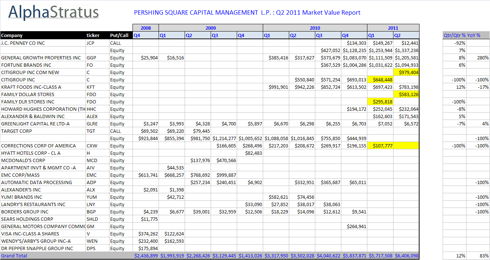 Four things stand out:
Positions as a percentage of reported market value are shown below: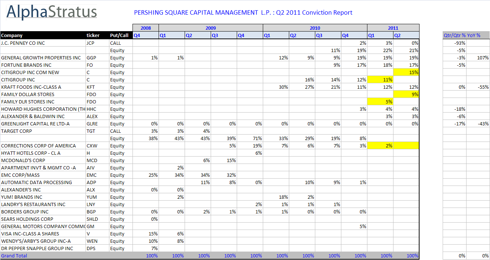 As already mentioned, keep an eye out for amended 13F filings this quarter from Ackman.
Disclosure: I have no positions in any stocks mentioned, and no plans to initiate any positions within the next 72 hours.