In terms of price performance, the Q2 earnings season [that ended with Wal-Mart's (NYSE:WMT) report on Tuesday] was by far the worst that's been experienced since at least 2000 (when our Earnings Report Database starts). The average one-day change in response to earnings for the 2,150 companies that reported was a pathetic -1.92%. The second worst earnings season came in Q3 2008 when the average stock declined 0.70%, so this season was more than two and a half times as bad as the previous worst earnings season. Sixty-percent of companies that reported went down in response to their reports, and nearly 30% went down more than 5%! That's an astonishing number. Eighty-three companies that reported lost 20%, or a fifth of their value, on the day of their earnings reports.
Below are the 31 companies that lost more than 30% in one trading day in response to their second quarter earnings reports. Six of them lost more than half of their values -- PRMW, IPSU, MOTR, STXS, AIQ, and PMI. Talk about ugly.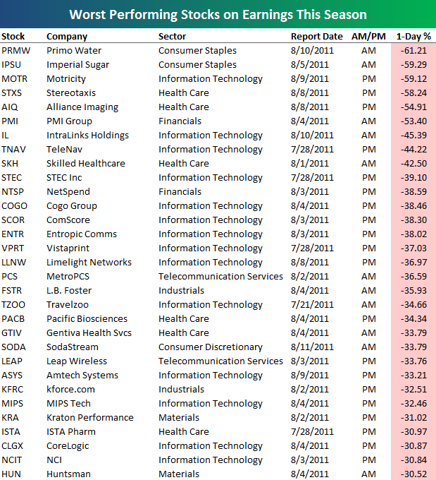 While the majority of companies saw declines on their report days this season, there were a few bright spots. While 83 stocks went down more than 20% on their report days, 22 went up more than 20%. Below are the distinguished few.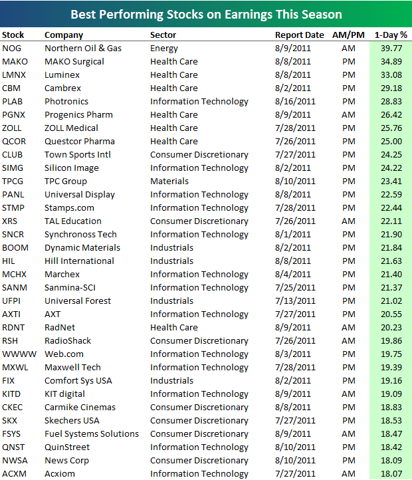 (Click charts to enlarge)