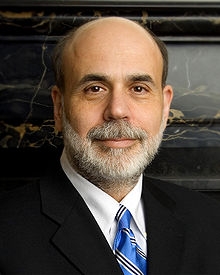 by John Nyaradi
Global stock markets were in idle yesterday as the world waits for Dr. Bernanke's speech this Friday in Jackson Hole.
Breaking news yesterday was centered around the gold market (GLD) which continued its meteoric, some say, parabolic rise, to more than $1900/oz. and the predominant gold exchange traded fund, (GLD) passed the S&P 500 ETF (SPY) to become the largest ETF by market cap; truly a milestone and most reflective of our current environment.
Markets started strong but then faded for small gains and everything is in an extremely oversold state with 97% of stocks on the S&P 500 below their 50 Day Moving Average.
Global Market Summary:
Dow Jones Industrials (NYSEARCA:DIA): +37; +0.34%
S&P 500 (NYSEARCA:SPY): +0.29; +0.03%
NASDAQ (NASDAQ:QQQ) +3.5; +0.15%
Russell 2000 (NYSEARCA:IWM): -0.36; -0.06%
Today's Action:
Today brings July home sales and another day closer to Jackson Hole.
Disclaimer: Wall Street Sector Selector actively trades a wide range of ETFs and positions can change at any time.