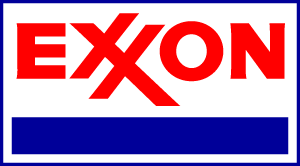 Exxon might have lost its title of the most valuable public company in the world to Apple, but since Apple (NASDAQ:AAPL) continues to resist paying out any of its cash reserves back to shareholders, Exxon remains the biggest beast out there for sustainable dividend stock holders to consider. In Apple's case, I think it's fairly unanimous that despite its huge size, the stock remains undervalued. Is it also the case for Exxon (NYSE:XOM)? As is usually the case, we will evaluate Exxon using the 20 things we look at when judging dividend stocks and also look at the sustainability of the company.
Dividend Metrics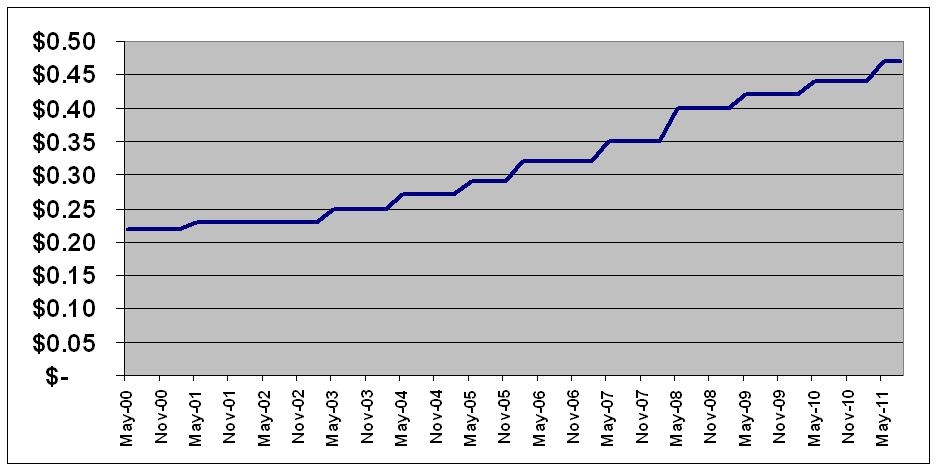 | Ticker | Name | Current Dividend Yield | 5 year Dividend Growth | 1 year Dividend Growth |
| --- | --- | --- | --- | --- |
| XOM | Exxon Mobil Corp | 2.53 | 7.8 | 5.81 |
There is no doubt that Exxon has a very strong profile here. While its dividend payout of 2.5% or so is not spectacular, it is solid and has been increasing quickly both over 1 and 5 years. How long can Exxon keep increasing its payout like this? Let's take a look.
Company Metrics
| Ticker | Name | Sales Growth (1 year) | Sales Growth (5 year) | Earnings growth | P/E ratio | Margins growth | Payout ratio | Return on Equity | Debt to Capital Ratio |
| --- | --- | --- | --- | --- | --- | --- | --- | --- | --- |
| XOM | Exxon Mobil Corp | 23.96 | 11.32 | 19.35 | 9.3 | -3.2 | 28.82 | 23.67 | 0.05 |
When we consider Exxon's size, it's very impressive to see that sales and earnings per share have increased so much in recent months/years. The P/E ratio is fairly cheap considering Exxon's growth, and the payout ratio under 30% signals that Exxon could keep increasing its payout for years to come. It has an incredibly strong balance sheet as well with virtually no debt, which is impressive considering all of the capital requirements of running a business in the oil sector.
Stock Metrics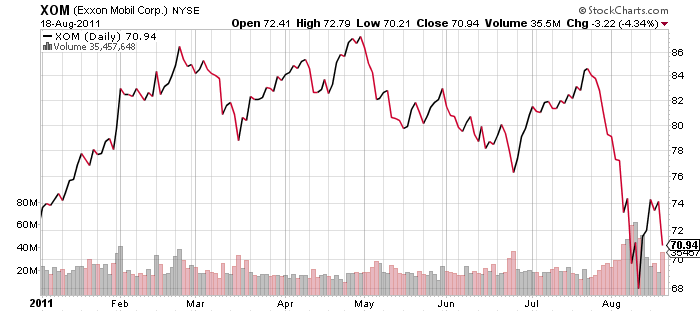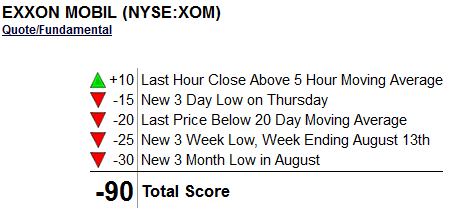 | Ticker | Name | Trend Analysis | Price | Trading Volume |
| --- | --- | --- | --- | --- |
| XOM | Exxon Mobil Corp | -90 | 70.74 | 27028358 |
Industry Metrics and Sustainability Factor
This is where things get very interesting. There is no doubt that Exxon's performance is highly related to the price of oil. Oil has suffered a severe correction in recent months as the economy continues to suffer and its unclear what its short and medium term prospects are. I personally still think that oil will continue to increase over the next few decades simply based off of demand and supply, but that could always turn out to be wrong.
As the biggest oil stock in the world, Exxon has tremendous power when it comes to negotiating with all of its partners and that is unlikely to change in the near future. How will Exxon's position in the world change? It's difficult to say but it is likely to change dramatically in the coming decades. First off, as oil becomes more rare, Exxon is likely to become even more profitable as prices go through the roof. However, any significant development in renewable energy that Exxon does not have a big part in could threaten its long term ability to generate cash. I don't think that is likely to happen for a very long time. I would personally consider Exxon to be sustainable in the long term but as I had mentioned, I do not believe in buying any stock "for life" so that situation might change at some point during our lifetime.
Fit Within Your Portfolio
I can't think of any reason why Exxon (XOM) would not fit in your portfolio. It offers a solid dividend yield, excellent growth and an incredibly strong balance sheet that keeps getting better. I would not want a high concentration of oil stocks simply because of their correlation with the price of crude oil but I personally would want to hold XOM in any passive income portfolio. What are your thoughts on XOM?