The average investor can save a tidy sum for retirement. It takes some luck, perseverance, and a buy and hold approach. The portfolio constructed would generate $22,400 in dividends for 2015.
The portfolio was constructed by entering stock symbols into a spreadsheet in random order. The model assumed a $2,000 a year investment from 1985 through 1996 or 12 years. The first-year investment of $2,000 was invested in cash to account for commissions and other fees. The results are not actual results, but hypothetical results. Dividends that would have been earned on investments have been ignored or assumed to have been invested in stocks that blew up and went to zero ($0.00).
The results generated most likely are influenced by a survivor basis. Nevertheless, the exercise proved useful. Data was obtained from company websites and or Yahoo Finance.
The performance results are handicapped by not accounting for dividends paid since purchase nor assuming they are reinvested. The portfolio results presented are conservative to consider a worst case rather than an unrealistic best case.
This is part one. The second part will cover the years 1998 through 2014.
The model portfolio is shown below.

Chart of the stock performance since inclusion into the model portfolio is shown below.
Kellogg (NYSE:K)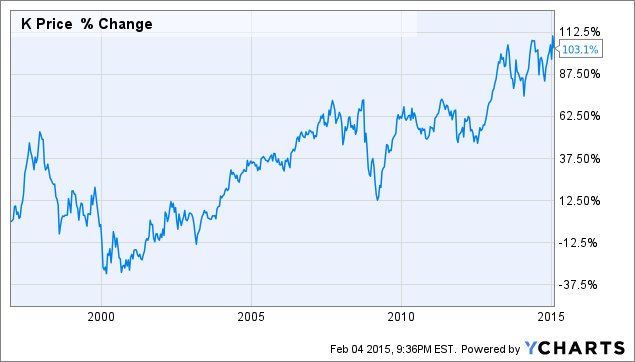 K data by YCharts
Archer Daniels Midland (NYSE:ADM)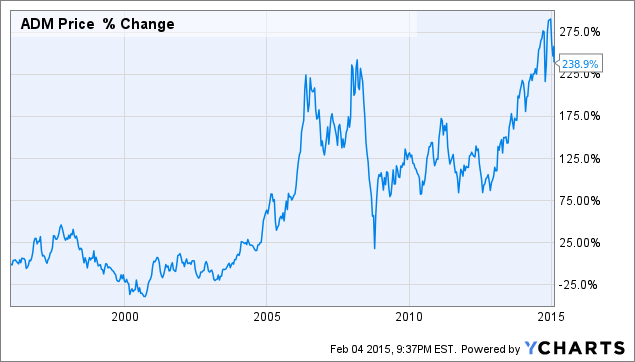 ADM data by YCharts
Starbucks (NASDAQ:SBUX)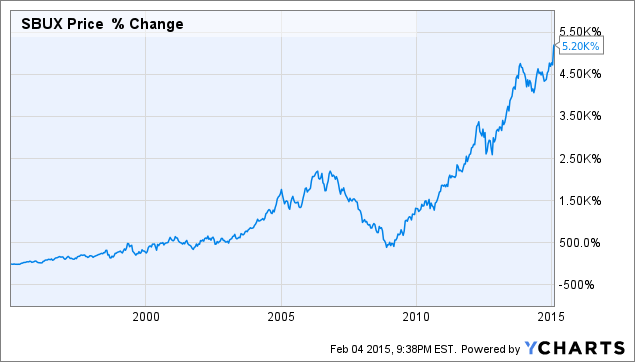 SBUX data by YCharts
The Home Depot (NYSE:HD)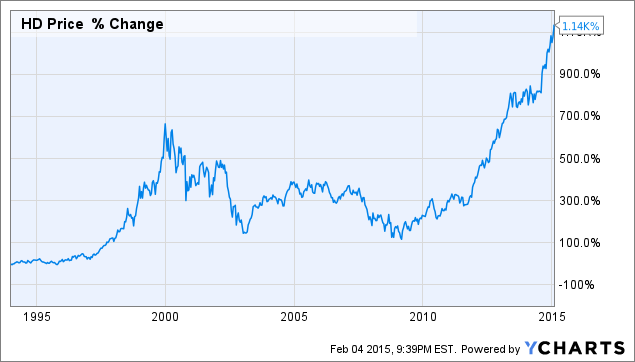 HD data by YCharts
Exxon Mobil (NYSE:XOM)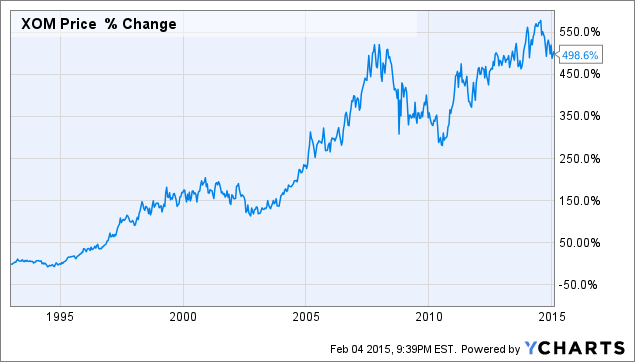 XOM data by YCharts
Stryker (NYSE:SYK)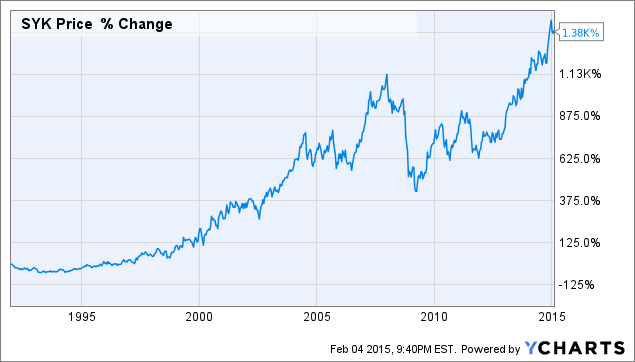 SYK data by YCharts
Caterpillar (NYSE:CAT)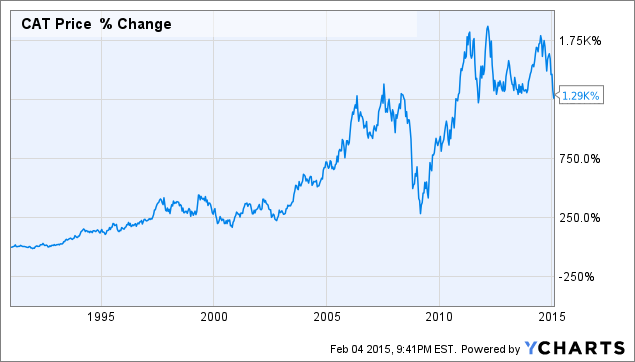 CAT data by YCharts
Charles Schwab (NYSE:SCHW)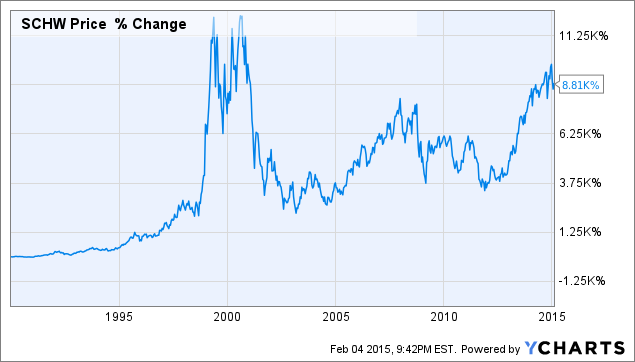 SCHW data by YCharts
JPMorgan (NYSE:JPM)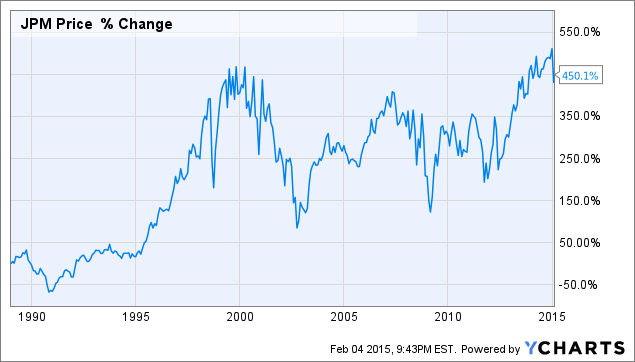 JPM data by YCharts
Wal-Mart (NYSE:WMT)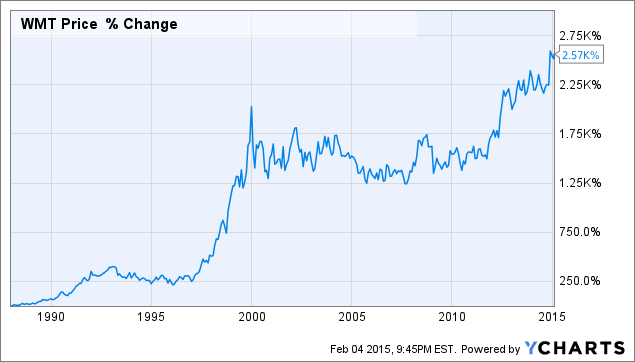 WMT data by YCharts
Microsoft (NASDAQ:MSFT)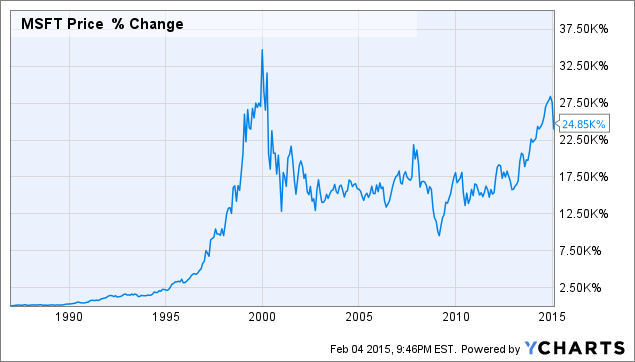 MSFT data by YCharts
Bottom line:
With a little luck and experience, it is possible for a modest investment to grow into a nice nest egg.
What do you think?
Disclosure: The author is long ADM, SYK, SCHW, JPM, MSFT. The author wrote this article themselves, and it expresses their own opinions. The author is not receiving compensation for it (other than from Seeking Alpha). The author has no business relationship with any company whose stock is mentioned in this article.