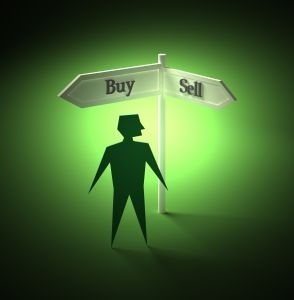 Hearing that Steve Jobs will no longer be Apple's (NASDAQ:AAPL) CEO can generate sadness on a personal level. The response is understandable and appropriate. The challenge is to shift to objective (i.e., emotionless) investment analysis. But that is what we need to do.
Our goal as investors …
... is to own securities that offer the opportunity of good returns without inordinate risk. Therefore, we need to separate our feelings about Apple-Jobs, the "person," from AAPL, the stock.
A good place to start is recognizing what hasn't changed. Apple, the organization, has the products, people and pricing that have provided the company's high profits and growth. The organization is structured as a research and development firm, capable of converting that work to desirable products. It possesses many leading patents and has the ability to earn profits from them without selling the rights to others (see Holman Jenkins' WSJ column, "Obama and the Smart phone Wars").
Moreover, Apple has a Jobs-designed roadmap that takes it well into the future. This future planning is a key characteristic of leading technology companies – both driving future research and development as well as designing ways to apply it. We have strong hints at what Apple already has in the pipeline beyond, say, the iPhone 5 coming out around October. Examples are Apple's massive, North Carolina data center under construction; the Lion operating system, moving iPhone/iPad technology into computers; and reducing the laptop versions from three to two.
But what about the long-term without Jobs?
I believe that whenever a strong, savvy leader exits, there are actually opportunities that open up. Leaders such as Jobs create highly capable firms, designed to continue the good works. However, even top executives have points of view that drive them. Replace the person with another capable leader and a new perspective can actually add a growth component to the firm's operations.
As an example, I previously compared Steve Jobs and Walt Disney in "What Apple Investors Can Learn From Walt Disney."
How about uncertainty? Doesn't Jobs' leaving the CEO position at least mean the stock will be under a cloud?
Perhaps. That's the first reaction following the after-close announcement. In after-hours trading, at this writing, AAPL is around $357, down about $19 from its close and back to its recent low level.
However, Jobs' situation is not a surprise. We have known for some time that his absence was a real possibility. Therefore, we could actually see (after a short-term volatile period) either no change in valuation or even an improved valuation.
Think of it this way: Apple's stock is widely known to be attractively priced (see "Apple Is An Impossible Dream Come True"). I believe the questions about Steve Jobs' future could be why Apple has continued to sell at such low valuation. Perhaps a resolution of sorts will light a fire under the stock. This planned change, therefore, could decrease uncertainty.
The bottom line
The announcement of Steve Jobs' leaving the CEO role at Apple is the sad recognition that his health problems will prevent his returning to the helm full time. However, as chairman, Jobs will continue to have an influence on the company's future direction - at least for a while. More importantly, the changeover is a smooth and planned transition.
Therefore, any price decline in response to this announcement will likely be reversed as investors' refocus on the company's prospects. And, as Apple, the company, continues to exhibit its growth characteristics with CEO Tim Cook, Apple, the stock, could see a boost to higher valuation levels.
Disclosure: I am long AAPL. Positions: Long U.S. stocks and U.S. stock funds