With the acquisition of Korea-based Eyedentity Games for $95 million last year, the company bought a future cash cow. The MMO game Dragon Nest will be an important growth driver for Shanda the coming years.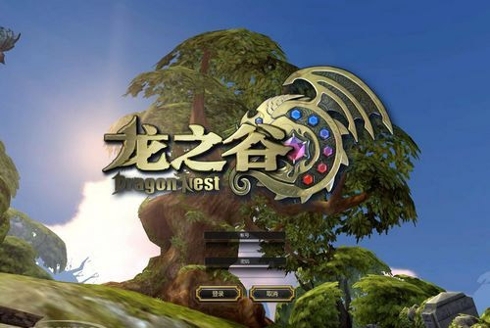 Shanda's game "Dragon Nest" has collected 3 prizes this month at the Asia Online Game Awards Ceremony including China Most Popular Online Game Award, Asian's Best Design Award, and Asian's Best Technology Award.
The Dragon Nest is a Next Generation 3D Action-Adventure Online Games launched by Shanda in 2010. The game has been exported to 6 countries and regions all over the world, including Korea, Japan, Taiwan, America, Southeast Asia, etc. Its overseas operating companies are all top companies in that region and the game's performance has held up quite well, making it the most successful online game in the Asian market in 2010. This year the Dragon Nest already launched aits Beta Version in Southeast Asia (August 17) and the United States (July 26).

Another Shanda game, Legend of Immortal, is also a pioneer representing traditional Chinese culture in the overseas market. After its beta version launched on May 16, 2011 in mainland China, the game immediately becomes popular and now has been exported to Vietnam, Taiwan and South Korea.
The company adopted the 3A strategy, All-Star, All-Platform,and All-Region. The core idea of the 3A strategy is to promote the All Star products to All-Platform and All-Region.
At present, Shanda Game's products have been exported to 49 countries and regions. Shanda will work to create a number of global operation centers to provide service to different regions and language groups. Meanwhile, it also seeks to cooperate with partners around the world to export its products and services catering not only to PC online gaming, but also to social and cell phone game industries. The company is in acquisition talks with some social and mobile gaming firms in the United States and Asia.
CEO Tan Zhao estimates that Shanda's overseas revenue in the next three years will reach 20% of total revenue, four to five times more than the revenue today.

The company published solid Q2 results which contributed to some buy recommendations. With a trailing P/E valuation below 9 this stock has enough upside potential. Shanda Games will begin providing investors with average Monthly Active Users (average MAUs), average Monthly Paying Users (average MPUs), and Monthly Average Revenue per Paying User (monthly ARPU), a positive sign because it gives investors more visibility of the underlying business and performance.

Disclosure: I have no positions in any stocks mentioned, but may initiate a long position in GAME over the next 72 hours.