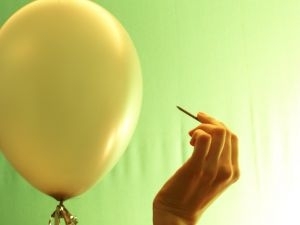 Last week, just about everything that could go wrong for Groupon's (NASDAQ:GRPN) pending IPO did. Friday, alone, had four dismal reports that could deflate Groupon's IPO hopes.
The week's Reports That Punctured Groupon's IPO prospects
Wednesday's Reports:
WSJ: "Groupon Stumbles in China, Closes Some Offices"
It isn't just that the expansion in China hit a wall. It's that Groupon's rank in China is a distant 8, they're handling the closures oddly (even closing one office at noon while office workers were at lunch) and their statements lack depth:
Groupon's approach to international expansion is to aggressively create a large presence upfront and refine our strategy as we gain deeper insight into the local market," said Groupon spokeswoman Heather Dickinson. "We view any adjustments to the business as very typical in order to build a long-term foundation for success. Our JV [joint venture] in China is just one example of many new markets where we have fine-tuned our strategy as we go.
Worrisome are those claims that "adjustments" are "very typical" and "China is just one example."
NYT: "Amazon's (NASDAQ:AMZN) Got a Deal for New York"
Amazon's AmazonLocal is not just another competitor. It's a popular company that has a huge 144 million customer base. Plus, the company has ample resources to fund expansion plans. Moreover, and perhaps most importantly, Amazon has its own products that it can promote:
One thing AmazonLocal can do, which Groupon and other deals sites cannot, is promote still more deals on Amazon itself. Under this part of the venture, which is due to be phased in over the next couple of months, AmazonLocal subscribers will be able to buy coupons for discounts on select items (certain watches or jewelry, for instance) on Amazon's own sites.
Friday's Reports:
Now come the biggies…
MSNBC – "How many Groupon rivals? Try 600" This article doesn't cover new ground, but it does deal with reality: The real-life ins and outs of running a coupon deal business today – even the question of whether there is a viable, long-term business model. In addition…
… the industry is only a few years old, and there's room for an upstart to out - Groupon Groupon.
Without patents, products, on-going revenues, or locked-in customers, Groupon must battle it out every day. Groupon may have name recognition, but consumers in search of deals will exhibit no loyalty if a competitor has a desirable coupon.
WSJ – "Groupon Traffic Hits Summer Slump As Rival Gains – Hitwise"
The results cited are disturbing on two levels. First, that Groupon's traffic dropped 50%, while LivingSocial's rose over 25%. (The period measured was mid-June through last week.) Second, that overall, industry traffic dropped 25%. The explanation offered, if true, heightens the uncertainty around what the WSJ calls "largely unproven businesses."
"Perhaps it is simply a case of increased number of competitors and deal fatigue among consumers or simply not enough of the right deals," Hitwise analyst Bill Tancer said in a blog post

Experian's PriceGrabber service said 52% of survey respondents who use online deal services felt overwhelmed by the number of bargain-boasting emails clogging their inboxes.
These data present a challenge in getting the IPO done. Usually, IPOs have financials showing a nice progression up to and including the most recent period. If Groupon is beginning to see some slowing or, worse, reversal, the IPO could be in trouble.
Reuters - "Facebook ending Deals product after four-month test"
One industry observer says Facebook's exit is good news for Groupon and LivingSocial by reducing competition. The other interpretation is that Facebook's active local business group found that the coupon deal business isn't all it's cracked up to be. This issue is addressed more in the following video…
Bloomberg – "Groupon's Performance, IPO Outlook" (video)
A Bloomberg report and interviews highlight the seriousness of Groupon's problems. Especially important is the email from Groupon CEO Andrew Mason giving financial figures not in the SEC filing (this email was then leaked to the WSJ). This release of significant data or commentary is forbidden. (And remember Groupon has already been down this path once before. In mid-July they filed an amended IPO registration statement, adding that investors should ignore co-founder Eric Lefkofsky's statement that Groupon would be "wildly profitable."
This Bloomberg video piece explains the problem, bringing in some of Groupon's other problems. It also includes a comment about the coupon deal business and Facebook's decision to get out. The gist is that there are high marketing costs to sign up local businesses and handle all the interaction with the businesses and customers, including complaints and returns. (Groupon's previous attempt to get investors to ignore those marketing costs could be taken as proof that Facebook, with proper GAAP accounting, saw a losing proposition.)
The Bottom Line
First, because of the CEO's publicized email, we probably will see the SEC require another revised filing and likely a delay in the IPO's timing.
Second, if the negative, fundamental issues revealed this week are not offset fairly quickly, the IPO price and/or size could be less than Groupon hoped for. If the negatives continue, the IPO could be unworkable.
Regardless of what happens, I believe the best approach is to follow the Groupon story, but not invest. To me, the characteristics of the industry, the company and management make risk too high and return too uncertain. I think there's more value from Groupon as a case study investigation than as a common stock investment.
Disclosure: I have no positions in any stocks mentioned, and no plans to initiate any positions within the next 72 hours.