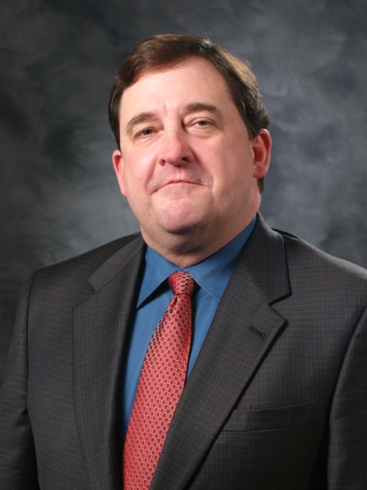 Stuart T. Freeman is senior vice president and chief equity strategist for Wells Fargo Advisors and held the same position with A.G. Edwards & Sons Inc.
H.L.: What did you think of Federal Reserve Board Chairman Ben Bernanke's speech last Friday and what it implies?
S.F.: For the most part it was a hold-the-course, middle-of-the-road speech. Things aren't terrible, but things aren't booming. He said that the policies in place will over time lead to more growth in the economy, but in the near term the housing market is certainly holding growth down. He suggested that the economy would grow in line with the balance between the rates of inflation and employment over time, but he didn't delineate what amount of time.
In general, he indicated there was no immediate need to move and that there was sufficient liquidity out there, but there's no multiplier effect, because demand for borrowing is low. He said that as soon as the demand for liquidity picks up and people start borrowing and spending, the economy will pick up.
He also reiterated that the Fed will keep interest rates at from zero to a quarter percent for the next two years, and he said he would be watching the situation in Europe and that the Fed was going to get together next month and, if necessary, talk about taking short-term steps to jump-start the economy.
H.L.: What is happening with lending levels?
S.F.: At this point there is plenty of liquidity out there as the demand for capital rises. It looks to us from the polls of banks that the banking system has been more willing to make loans over the last four of five months. So, as demand for loans picks up, that's a positive.
H.L.: How worrisome is stock market volatility, and are we heading into a bear market?
S.F.: At this point we don't think there will be a bear market, but we are looking at a moderate level for Gross Domestic Product next year. We also don't see a recession. We put the odds of a recession at 25 percent, but we're certainly watching Europe particularly, because their rate of slowing has an impact on our growth rate. If Europe slows down a great deal because of sovereign debts and banking problems, it could have a significant effect on us.
We expected the markets to see more volatility after QE2 dropped off in June. We expected that government stimulus and liquidity measures from the Fed would be greater in the first half than the last half. So we thought the market was more likely to hit a high mid-year and be weaker the rest of the year, and that high of 1,370 on the S&P 500 in mid-May was it.
Now that we've broken through some important support levels, we've seen a break in confidence, and we think that in the next few months the S&P 500 market could trade in the 1,100 to 1,260 level, with a chance that the market could retest the low of a couple of weeks ago, which was in the 1,100 level. We also expect that by the time we get to the end of the year the S&P will have an opportunity to lift into the 1,250 to 1,300 band.
We were on the lower end of expectations for the year, and we're seeing a lot of targets that were higher coming down now. We've also seen some earnings estimates on the Street for next year coming down somewhat.
We're looking for operating earnings on the S&P 500 of $95.50 for this year, which would be a new high. Then we look for $102 for 2012, another record high. S&P revenues are very close to a new high on a quarterly basis, but we're not quite there yet, but earnings have surpassed the old high levels before the slowdown.
H.L.: What's your outlook for the U.S. economy for this year, 2012, and 2013, given low consumer demand, high unemployment, a lingering housing depression, and uncertainties about Congress's ability to do anything positive?
S.F.: Those are all there. Slow growth and moderate growth maybe on the level we're seeing this year. We do see margin growth. And we don't see signs of an earnings recession. We'll just be "kicking the can down the road" in terms of GDP and earnings growth. We'll be moving higher. And I think the markets have a chance of beginning to lift in the course of next year. If we keep inflation down, the markets have the potential to rally next year.
H.L.: How long do you see the implacable sovereign debt problems in Europe keeping the U.S. economy down?
S.F.: We'll be dealing with those problems for quite a while. They're multi-year issues. Just like here in the U.S., the European Union is having difficulties coordinating among the countries how to manage the overleverage, just like deleveraging is an issue here.
H.L.: What do you predict for third-quarter earnings?
S.F.: They'll probably be in the single digits, year-over-year, and we're very likely to see high single-digit profit growth over the second half.
H.L.: What sectors do you like, and which don't you like?
S.F.: Right now we're more balanced. We're overweight some cyclicals but underweight some other cyclicals. Looking ahead 12 to 18 months, we're modestly overweight the industrials and the materials. But also, in the more cyclical areas, for downside protection, we're underweight technology and underweight the financials..
On the defensive side, we're modestly underweight healthcare and modestly underweight consumer staples, but we're overweight the utilities and telecom services as protective positions. We like the yields as opposed to fixed income. We like the valuations compared to interest rates, and we think they perform better in pullbacks.
Disclosure: I have no positions in any stocks mentioned, and no plans to initiate any positions within the next 72 hours.