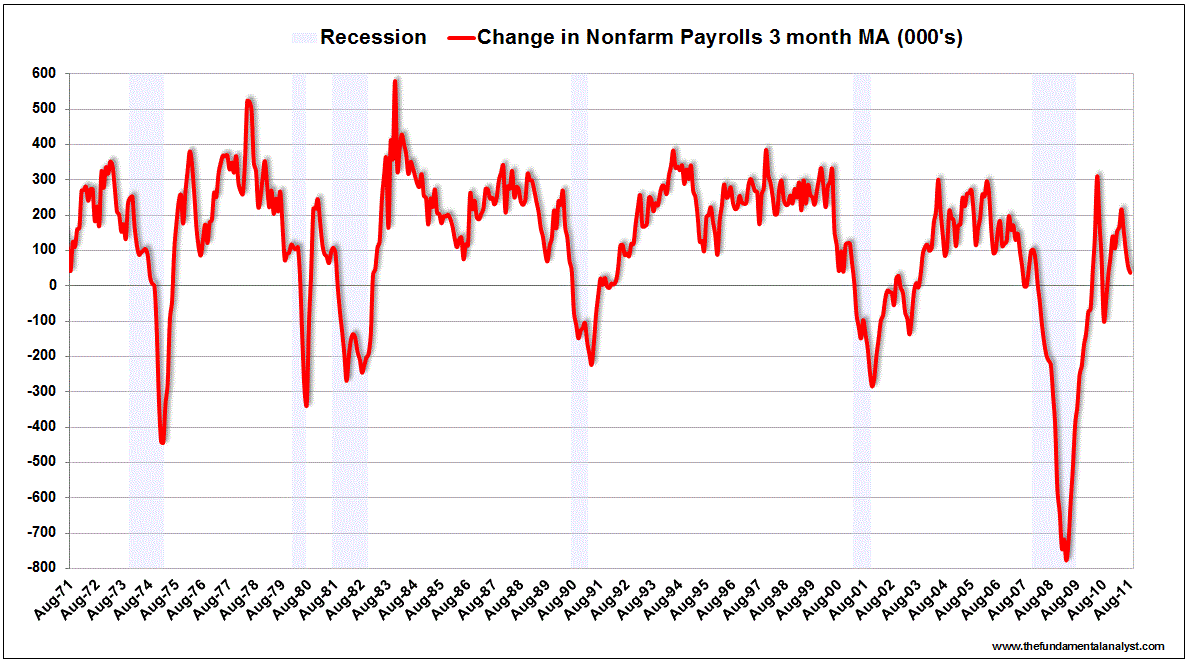 The BLS reported Friday that non-farm payrolls were unchanged in August, however 45,000 striking Verizon (NYSE:VZ) workers were omitted from the survey. Still, even adjusting for the Verizon workers, the latest report can only be described as weak. Adding to the weakness was a downward revision to the prior 2 months wiping 58,000 jobs from previous estimates. The 3 month moving average (3MMA) of payrolls is now down to just 35k, only 4 months ago the 3MMA was over 200k.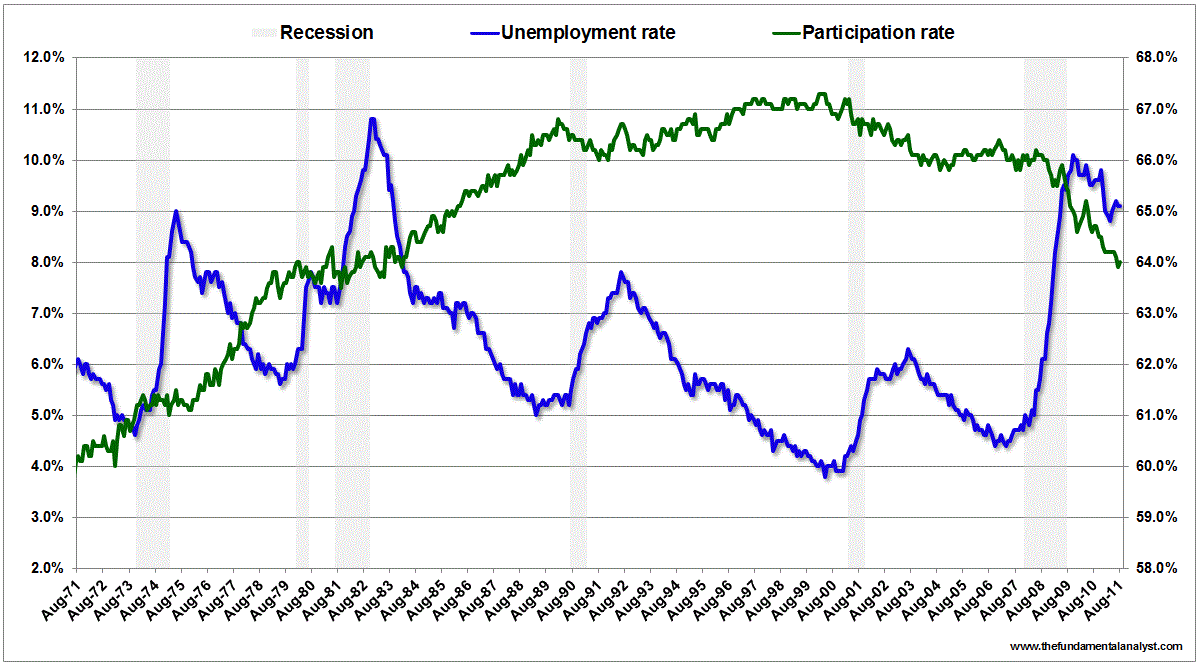 Although the household survey showed a jump of 331k in the number of people employed, the unemployment rate remained unchanged at 9.1% as the number of people looking for work increased by 366k. That sent the labor force participation rate up 0.1% to 64.0%, the first increase in a year.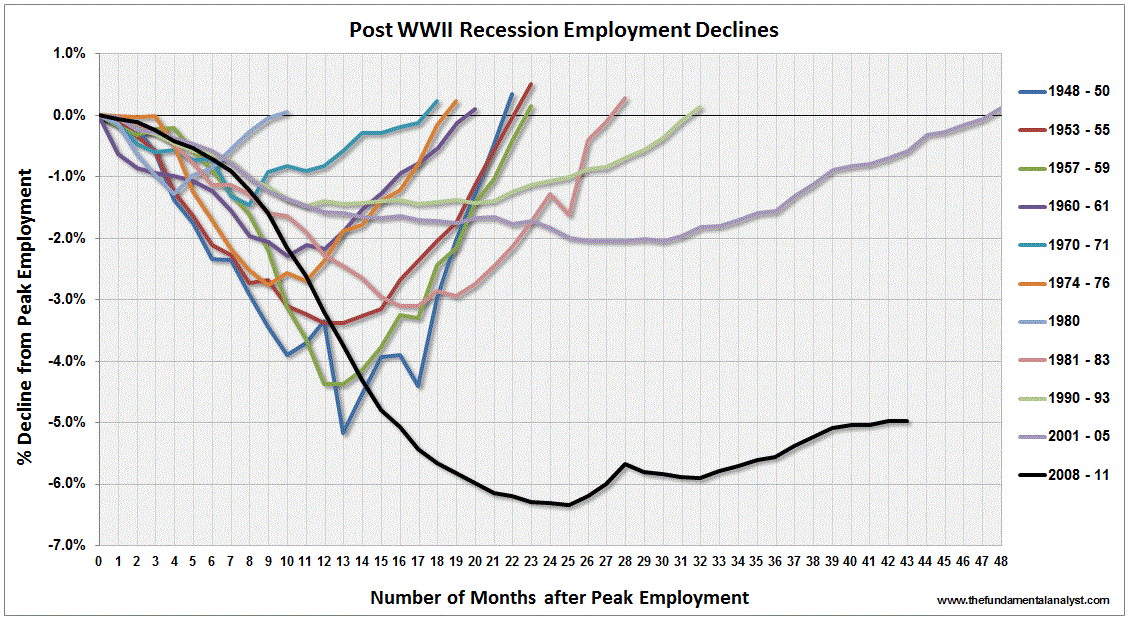 43 months after the peak in employment in January 2008, non-farm payrolls remain 5% below that peak. Post the shallow recession of 2001, it took 4 years to regain the previous peak in employment, how long will it take this time around? Before you answer that, factor in another recession or two and you can easily come up with estimates like 8, 10 or 12 years.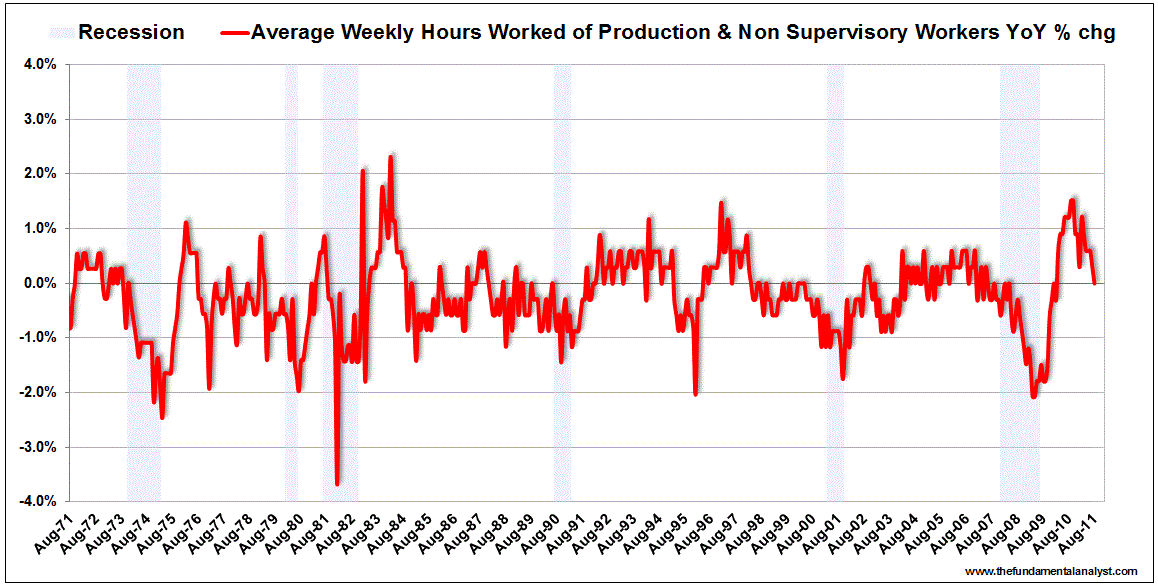 To add to the negative news on employment, both hourly wages and weekly hours worked for all employees fell, both measures are considered leading indicators of the employment market. The chart above shows the year over year change in average weekly hours worked for production and non-supervisory workers (the data series for all workers only extends back to 2006). Year over year average weekly hours are clearly in a declining trend, the most recent measure coming in at 0% not a good sign.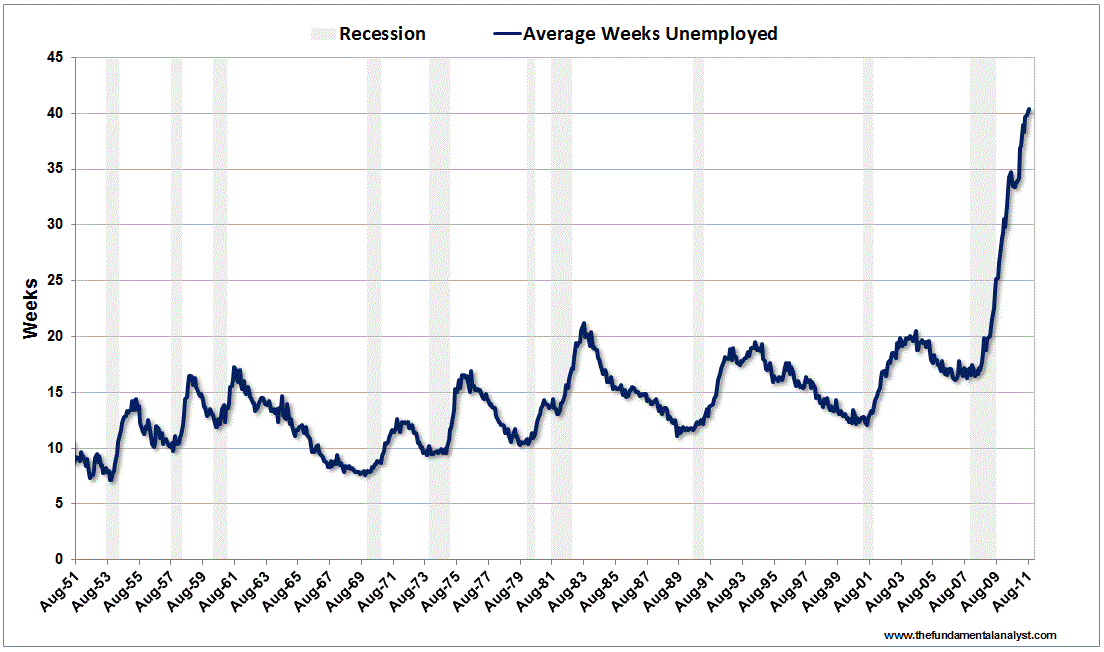 The news continues to be bad for the long term unemployed, with the average duration of unemployment now slightly above 40 weeks. In addition, 43% of those unemployed or approximately 6 million people have been unemployed for 6 months or more.
All up, the August employment report continues the trend of a softening labor market with little hope of that trend improving in the short term. The NBER determined that the beginning of the last recession began in December 2007, at that time the monthly change in non-farm payrolls was still in positive territory with the 3MMA at around 100K, the point being that you don't need to wait to see a series of negative numbers to confirm a recession.