By Paul Quintaro
On Thursday, data on Japanese core machinery orders showed a drop of 8.2%. Analysts had been anticipating a decline of 4.1%. The drop represents the largest drop in the economic indicator in the past 10 months.
The decline in machinery orders may be due to a variety of factors.
The Japanese economy continues to be battered by the lingering effects of the March tsunami. Cleanup from the Fukushima nuclear plant remains ongoing.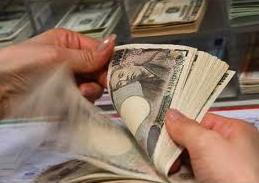 Back in April, the Japanese economy entered another recession. The tsunami may have been the primary driving catalyst for the recession, as the resulting damage may have driven the value of the Japanese yen sharply higher.
Following the disaster in Japan, the yen spiked to record levels in March against the US dollar. Insurance companies may have been liquidating their Japanese holdings in anticipation of incoming claims, driving up demand for the currency.
As the Japanese economy is heavily dependent upon exports, a strong yen may be seen as a detriment to broader Japanese economic growth. As Japan's yen appreciates, its exports may become less attractive to foreign consumers.
Perhaps with this in mind, the Bank of Japan (BoJ) intervened in an attempt to drive the value of the yen lower. However, the move was short lived, as the yen rallied and the Japanese economy remained in recession for the summer months.
In recent weeks, the BoJ has made comments suggestive of further easing. However, any such move may be difficult to coordinate.
When the BoJ intervened in March, it had the support of other global central banks. That action was only slightly more than six months ago, but the world economy has changed significantly in that relatively short span of time.
Now, other central banks have become somewhat selfish, working to debase their own currencies—perhaps in an effort to drive manufacturing and employment growth in their own economies.
Earlier in the week, the Swiss National Bank (SNB) opted to peg its currency—the franc—to the euro. The franc had been appreciating tremendously in recent months, and the SNB may have taken the action in an effort to protect Swiss exporters.
On Thursday morning, European Central Bank (ECB) President Jean-Claude Trichet spoke after the ECB announced its decision to maintain current interest rates. Trichet's remarks indicated that the ECB would maintain a policy of accommodation in the face of deteriorating global conditions.
Consequentially, any efforts by the Bank of Japan to get global cooperation on further yen intervention may be futile. For now, the Japanese may have to accept a stronger yen.
Still, the SNB's latest move appeared to have caught currency traders off guard, as evidenced by the 8% (massive in forex terms) move in the franc. The BoJ may have similar plans in store.
Currency interventions may work best when they are not anticipated. The BoJ may then act when market participants least expect it.