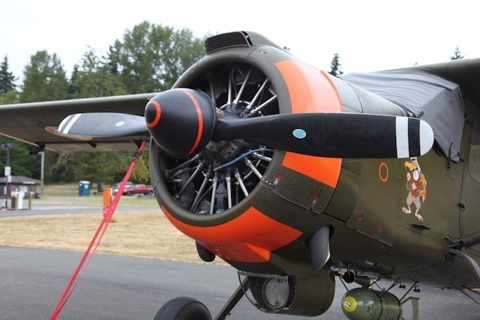 In the last blog entry yesterday, I proposed a simple seven-ETF portfolio that generated a Return/Uncertainty ratio of 0.57. This is very close to our baseline of something greater than 0.60. In the following portfolio, assume one sold off the 10% holding in VTI and shifted those assets over to the ultra-short SDS ETF. There needs to be some reason for making the shift, but for now, assume those reasons are valid. Under today's conditions, what does such a portfolio look like. We call this hedging.
Note the drop in projected return from 7.62% down to 6.8%. We gain ground in every other QPP metric. The Return/Uncertainty rises from 0.57 to a very high 0.79. That is close to maxing out this ratio under current market conditions. The Diversification Metric (NYSE:DM) rises from 30% to 53% and the Portfolio Autocorrelation (PA) drops from 19.6% down to 13.8%. Keep in mind that we strive for low PA values.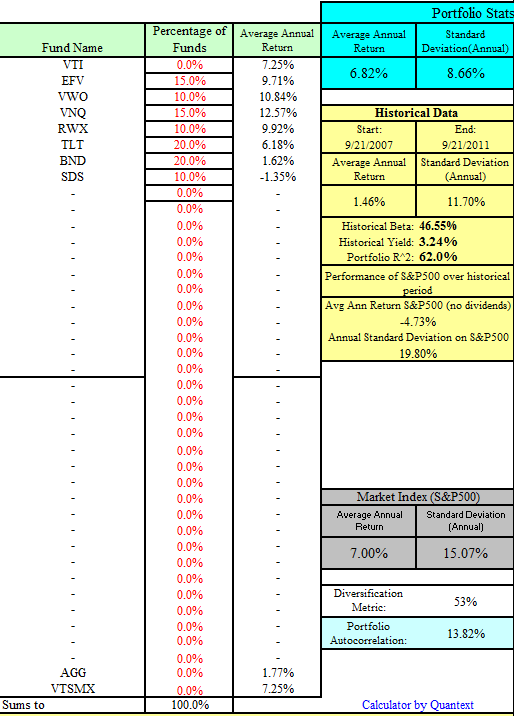 Below is a screen shot of the current "Delta Factor." When ETFs such as VTI, EFV, VWO, and RWX show up with positive "Delta Factor" as shown below, it is not a prudent time to be shorting the S&P 500 by adding SDS to the portfolio. Granted, the DF tends to be an early signal. At least that is what I've observed from studies done through the last bull and bear markets.
Should the market continue to decline, look for the yellow colors in the Delta column to shift from yellow to green. The bond (TLT and BND) outlook is not all that great. Interest rates are at rock bottom, so the projections for these ETFs does not look promising. We hold them for diversification purposes. Another option is to eliminate BND entirely and shift that 20% to other investments. I'm looking at a few specific stocks, so stay tuned for those suggestions.
By the way, the market drop yesterday turned VTI and VWO from a Hold position to a Buy position. It is not often I spot such a change, particularly for two different asset classes. Keep this change in mind going forward so we can check the accuracy of these Buy signals.