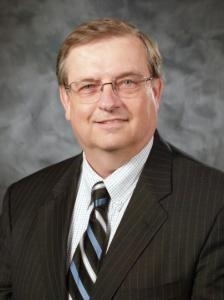 Gary Thayer is chief macro strategist in Wells Fargo Advisors' Advisory Services Group, chairman of the firm's Investment Strategy Committee, and a member of the firm's Asset Advisors Committee and the Senior Leadership Board. He was formerly the chief economist at A.G. Edwards.
Harlan Levy.: Is the U.S. economy entering a recession?
Gary Thayer.: I we think the risk of recession is increasing, but we don't think we're entering a recession at this point. We have seen a real shock to confidence this summer, and that can be a risk to an economy that's growing very slowly. We think the probability of recession is about 25 percent, and that number will probably be revised up, because the data is coming in softer.
But we're not seeing the type of problems we normally see ahead of a recession. For example, the leading indicators index is still increasing. Normally you'd see that turning down ahead of a recession. And corporate profits are still rising. Normally you'd see a contraction in profits heading into a recession.
This time around the potential for recession is based on a shock to confidence where there's a risk that consumers will hold back on spending, and that could hit a tipping point,. But we don't think we're there yet. In fact, the drop in energy prices we're seeing right now could help consumers stretch their incomes further.
H.L.: Are the European Central Bank and the powerful countries doing what has to be done to solve Europe's sovereign debt problems?
G.T.: They are doing at a minimum what needs to be done, but they need to do more to really resolve the problems. They have pledged to provide more liquidity in terms of dollar loans. They have pledged to extend the maturity of some of the loans. But they need to make a bigger commitment to the European Stabilization Fund. That takes a little more cooperation from the governments and not something the European Central Bank can do alone, and that makes investors nervous that they don't have the full commitment of all the European countries.
H.L.: Job growth is meager, consumer and business confidence is under water, businesses see little demand, and the housing market is dormant facing tight lending standards. Is Federal Reserve Chairman Ben Bernanke's move to sell $400 billion in short-term Treasury securities and buy long-term bonds to reduce interest rates a good move?
G.T.: It may not be big enough, but it's a good move. We may need to see another round of quantitative easing. They could expand the size of the Fed's portfolio and not just extend the maturity of the portfolio.
I think it's increasingly likely that we will see another round of easing, but the Fed still has three people on the board who are opposed to quantitative easing, so we're not there yet. But it could still happen if the economy remains weak.
H.L.: How long will it be before the economy starts rebounding?
G.T.: We think that the economy will have slow growth probably through next year when confidence stabilizes and we avoid a recession. We may not see a return to above average growth until 2013.
H.L.: Are the Republicans right in slamming Bernanke's spending and seeking only spending cuts to solve our financial problem, or are the Democrats right in craving both spending cuts and more economic stimulus?
G.T.: Earlier this year when we had an inflation concern there was some criticism of the Fed that it may not have done too much, but in hindsight that was not a long term problem but a short-term problem. So it does not deserve the criticism that they expanded the portfolio too much.
I think I if you look at what needs to be done, we need substantial government tax reform and trade incentives for businesses to expand and hire more workers. We need to be careful that we don't discourage businesses as we reduce the deficit. I don't necessarily want to raise taxes without reforming the system. People would be more willing to pay higher taxes if the system was fairer and more balanced.
We can't expect a lot of stimulus from the government if we're trying to reduce the deficit at the same time. We might be able to get some short-term stimulus, but it's going to have to be offset by savings down the road.
H.L.: What do you think of payroll tax breaks, more infrastructure investments, getting more federal money to the states, and raising taxes on the rich?
G.T.: I think those could be a temporary help, but we can't do it blindly. We have to find some offset. We can't allow the deficit picture to get a lot worse. We have to make sure that any stimulus is paid for at some point. I don't think we can wait to work it out later. That's spending now with a set commitment to offset it later, not just a promise.
H.L.: What sectors of the economy would you invest in now?
G.T.: We like dividend-issuing stocks. We think companies that are growing their dividends have good return potential, so we like that strategy at this point with interest rates so low on fixed instruments.
We're holding an "overweight" on utility stocks. We like those for the income at this point, and we like technology.
H.L.: Are stock prices really low at this point?
G.T. Stock valuation is low compared to the earnings numbers we're seeing. The P/Es are declining, because investors are pessimistic. That creates some attractive long-term valuations, but it doesn't necessarily mean we're seeing the lows.
Disclosure: I have no positions in any stocks mentioned, and no plans to initiate any positions within the next 72 hours.