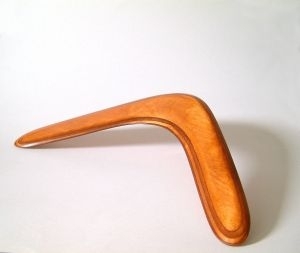 Stock market quarters can have unique personalities. Usually, a quarter has a controlled range of volatility with different industries and stocks producing a diversified movement for the market as a whole. However, occasionally things come unglued and a strong trend affecting most stocks takes hold (either positive or negative). Of the past 200 quarters (50 years), 26 have been up 10% or more, and 16 have been down 10% or more. Last quarter's 12.1% decline puts it in the latter camp, ranking 12th among the past 50 years' largest down quarters, as measured by the Dow Jones Industrial Average (DJIA).
The question is: What does that large drop mean for the future?
First, another question: Why look at quarters?
The importance of a quarter is that it includes a complete set of quarterly economic statistics and company earnings reports with management's analysis and outlook. As importantly, for all investment funds, it is the primary performance and reporting period. In other words, a calendar quarter ranks high as a "total" investment period for information flow, analysis and measurement.
Now, let's look at what could be coming
The answer to the question of "what next?" can be partially found by examining what happened following other large down quarters. Shown in the graph below are those 16 largest (i.e., 10% or greater) quarterly drops in the DJIA over the past 50 years -- this includes 2011's 3rd quarter.
Two other bars also are shown: The returns for the preceding and the following four-quarter periods. Looking at the latter, we can see the good news – 12 of the 15 previous down quarters (80%) were followed by up years, and 11 of those had double digit gains. (Not shown is that 12 also were followed immediately by up quarters.)
The bottom line
A bad news quarter doesn't mean more to come. In fact, it more often means the market has gotten a setback out of its system. This negative adjustment provides the investors with a new, lower foundation on which to build an up market. Over the past 50 years, a new rise has occurred 80% of the time.
Therefore, being underweight or out of the U.S. stock market is placing a bet with significant odds of failure. Now is the time to ignore last quarter's negative rhetoric and return and go with the 80% probability that the stock market will be up nicely by this time next year. With today's very good valuations, now is a great time to own stocks.
Disclosure: I have no positions in any stocks mentioned, and no plans to initiate any positions within the next 72 hours. Positions held: Long U.S. stocks and U.S. stock funds