Closed end funds (CEF) are one of my most lucrative investments. CEF's are off-the-beaten path and offer a wellspring of profitable ideas. They are a personal core dividend income component of maintaining a successful monthly dividend cash flow. I'll expand upon seven CEF's which I own and are own my investment radar.
[Click all images to enlarge]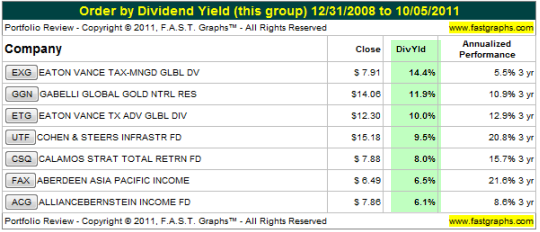 The fund was short 46,000-option contracts of "Dow Jones Euro Stoxx 50 Index".
The short position expired August 19th, 2011.
The strike price was 2,750.
The premiums received was $24,999,499.