In researching the energy sector after its substantial pullback over the last couple of months, I recently came across Statoil. It offers a very low valuation and an over 5% dividend yield.
Statoil (NYSE:STO): "Statoil ASA engages in the exploration, production, transportation, refining, and marketing of petroleum and petroleum-derived products. The company involves in the exploration, development, and production of crude oil and natural gas in Norway and internationally, as well as extraction of natural gas liquids. As of December 31, 2010, it had proved reserves of 2,124 million barrels of oil, as well as 509 billion cubic meters of natural gas, corresponding to aggregate proved reserves of 5,325 million barrels-of-oil equivalent; and operated a network of 2,283 fuel stations, including a combination of full-service stations, which has integrated convenience stores, and automated fuel stations and truck stops located in Scandinavia, Poland, Latvia, Lithuania, Estonia, and Russia". – Business Description from Yahoo Finance
6 reasons Statoil is a solid value at $22 a share:
1. Statoil has good technical support in the $20 - $22 range (See Chart, )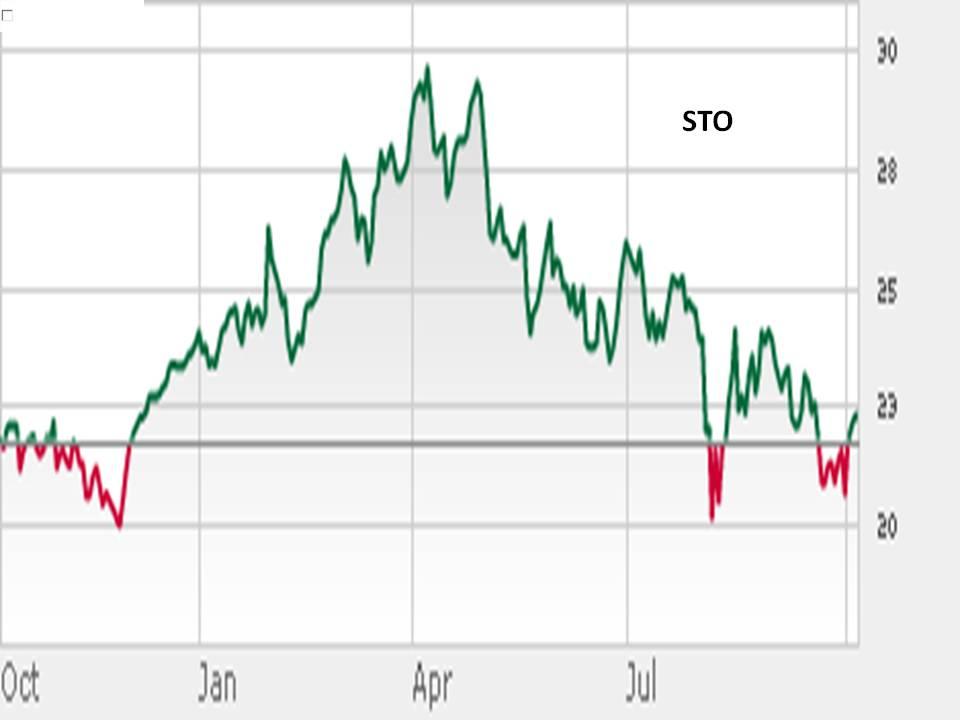 2. STO has a robust yield of over 5% which should put another floor under the stock.
3. It is selling near the bottom of its five year valuation based on P/S, P/E, P/B and P/CF.
4. Statoil has a robust operating cash flow and is priced at just 5 times that operating cash flow.
5. STO has a five year projected PEG of just over 1 and a forward PE of a little above 6.
6. Statoil is selling under analysts' price targets. The median analyst target on STO is $27 and UBS just upgraded the stock and put a $28 price target on Statoil.
Disclosure: I have no positions in any stocks mentioned, but may initiate a long position in STO over the next 72 hours.