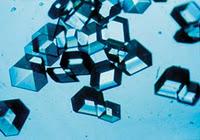 According to research by two biotech industry associations, BayBio and BIOCOM, and the compensation consulting firm Radford, employment in the biotech industry rose by an incredible 632 percent in the past five years in the state of California. There were several interesting facts that came out of the survey, such as the the discovery that in 2006, there were eighteen biotechnology companies that had no employees; now these same companies employ over 3200 employees.
It is not just California that is benefiting from the growth of biotech; over 170 publicly traded biotech stocks provide jobs all across the United States. Several of these companies even pay dividends.
Amgen Inc. (NASDAQ:AMGN) sells recombinant protein therapeutics for the treatment of cancer, such as include Aranesp, EPOGEN, Neulasta, NEUPOGEN, and Enbrel. The company trades at ten times forward earnings and sports a yield of 2.0%. The company, which has over $20 in cash per share, had a 4% increase in revenues for the latest quarter but a 2.7% drop in earnings.
Medicis Pharmaceutical Corp. (MRX) develops and sells products that treats dermatological conditions, such as wrinkles, acne, fungal infections, rosacea, hyperpigmentation, photoaging, and psoriasis. One of the company's popular products is RESTYLANE which is used to treat facial wrinkles. The company pays a yield of 0.9% and trades at 14 times forward earnings. Earnings for the latest quarter were down 21%, and revenues were up 10%.
Gilead Sciences Inc. (NASDAQ:GILD) doesn't pay a yield but it has a forward price to earnings ratio of 8.8. The company develops and markets therapeutics for the treatment of such diseases as HIV, hepatitis B, fungal infections, and arterial hypertension. This Foster City, California based company also produces Tamiflu, which is an oral antiviral for the treatment and prevention of influenza A and B. Earnings for the latest quarter were up 4.8% on a 10.9% rise in revenues.
WallStreetNewsNetwork.com has posted a free list of over 170 biotechnology stocks which shows the P/E, the forward P/E, the price to earnings growth ratio, and the yield. The list can be downloaded and sorted.
Disclosure: The author did not own any of the above at the time the article was written.