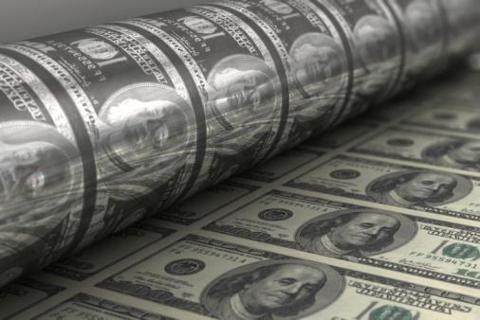 An exchange traded fund indexed to the dollar's strength has pulled back so far this month after a furious September rally.
Now, top currency forecasters say the dollar's best quarterly performance since 2008 has "no chance" of stretching into the end of the year, Bloomberg reported Tuesday.
The most accurate foreign-exchange strategists think a slow economy will force the Federal Reserve to engage in a third round of "quantitative easing" or bond purchases, which would debase the dollar, according to the report. The greenback is down 22% since March 2009 even with last quarter's rally.
PowerShares DB US Dollar Index Bullish (NYSEArca: UUP), an ETF tracking the dollar's moves against a basket of currencies, jumped in September but has cooled during the "risk-on" rally the past week on hopes European leaders will take the necessary steps to end the debt crisis. The currency ETF was down 2.6% for the week ended Oct. 10, according to Morningstar.
The dollar ETF got a boost last month from deflation worries and concern that the Eurozone debt crisis would explode.
However, currency forecasters say additional Fed stimulus will ultimately weaken the dollar.
"The Fed could start discussing the expansion of its balance sheet by the end of this year and begin with the asset purchases in early 2012," John Normand, global head of foreign-exchange strategy at JP Morgan, told Bloomberg. "The bias will be for a modest retracement in the dollar from current levels. Investors are already extraordinarily long of dollars."
PowerShares DB US Dollar Index Bullish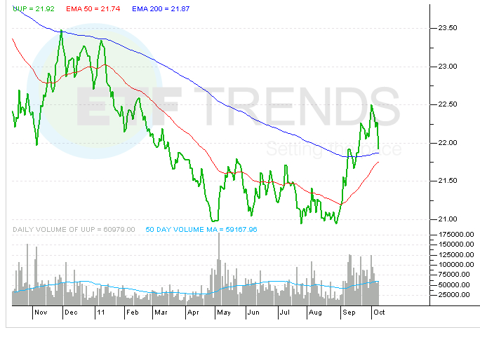 Disclosure: John Spence owns UUP.