Probably one of the smartest investment decisions I made several years ago was opening a Roth IRA. Sadly, this wasn't my first Roth IRA I had opened. I previously opened one with a different online broker than I use now. I had just gotten out of college and wanted to take advantage of the tax free growth a Roth IRA provides. Although I was smart about opening a Roth, I made a very poor choice in what I invested in (anyone remember the now bankrupt Global Crossing).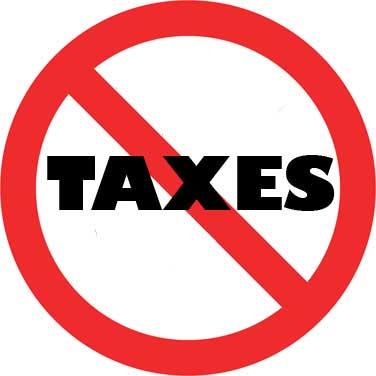 Armed with a valuable learning experience and a focused dividend re-investment (DRIP) strategy, my 2nd go around with a Roth IRA has been (and will be) much more successful.
Some people will argue that a problem with the DRIP strategy in a regular account is paying taxes on income that they don't have since that income was used to buy more shares. A great way to avoid this tax problem is taking advantage of a Roth IRA. When you hold dividend paying stocks in your Roth IRA you NEVER have to pay taxes on those reinvested dividends.
If you were lucky enough to have started this strategy at a young age, you get to take full advantage of the compounding affect until age 59 1/2 or later. If you've invested in high quality dividend growth stocks, you should have a reliable tax-free income source at retirement that will continue to grow each year as those dividends keep increasing.
When choosing stocks for my Roth IRA, I look for the following characteristics among a sector balanced portfolio:
A history of paying and growing dividends
A dominator in their industry
Companies that should still be thriving when I retire
Here are five stocks that I believe are good additions to a Roth IRA that fit my characteristics above.
Intel Corporation (NASDAQ:INTC) - The computer microprocessor market was estimated at being around $30 billion a year by Morningstar, and Intel owns about 80% of that market. INTC continues to lead its competitors in innovation by investing billions in research and development. It has a spotless balance sheet and a fat profit margin of 25%.
INTC currently has a dividend yield near 4% and a 25% annualized dividend growth rate. INTC has paid a dividend since 1992.
Walmart (NYSE:WMT) - Walmart is the world's largest retailer. Its dominant position in the retail business and the enormous scope and scale the company has achieved makes it difficult for competitors - even other big box retailers - to compete with Wal-Mart on efficiency metrics.
WMT currently has a dividend yield of 2.7% and a 24.5% annualized dividend growth rate. WMT has paid a dividend since 1974.
Abbot Laboratories (NYSE:ABT) - Abbot is a diversified healthcare company and a leading producer of drugs, medical devices, diabetes control and nutritional products. ABT's management has strengthened its pipeline through investment in development and acquisition of businesses with valuable products and positions in the market. ABT is well positioned to serve the growing baby boomer generation here in the US.
ABT currently has a dividend yield of 3.7 % and a 13% annualized dividend growth rate. ABT has paid a dividend since 1983.
McDonald's (NYSE:MCD) - McDonald's Corporation is the largest fast-food restaurant company in the world, with about 32,500 restaurants in 117 countries. MCD has grown internationally while also making successful changes domestically by offering healthier menu options and going after the premium coffee market.
MCD currently has a dividend yield of 3.2% and a 21.5% annualized dividend growth rate. MCD has paid a dividend since 1976.
AFLAC (NYSE:AFL) - AFLAC incorporated provides supplemental health and life insurance in the USA and Japan. AFL has a wide portfolio of affordable supplemental insurance products and lacks a strong pure competitor in its industry.
AFL currenty has a dividend yield of 3.3% and a 16.35% annualized dividend growth rate. AFL has paid a dividend since 1984.
Time is essential if you want to build a large payout at retirement, but older investors should not discard a Roth's benefit. You may not be able to maximize the compounding affect, but you can still take advantage of the tax free growth and dividends as long as you've held the account for longer than five tax years.