Friday's (March 6th) stock market selloff in part might have been created over worries that the Federal Reserve might increase short-term interest rates sometime during 2015. A larger concern might have been Treasury Secretary Lew's warning on the debt limit.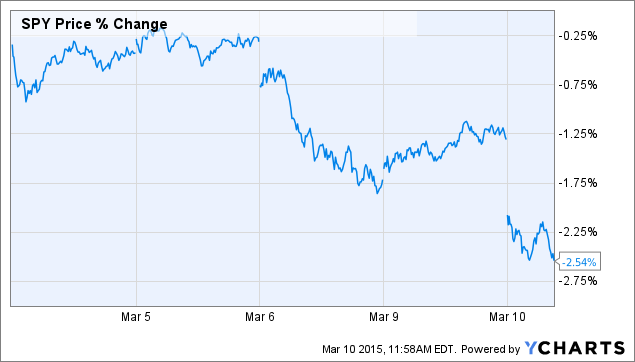 The chart below shows the T-Bill rate with the Dow Jones Industrial Index. Play close attention to what happened to the stock market after T-Bill rates started moving higher after being stable for an extended period.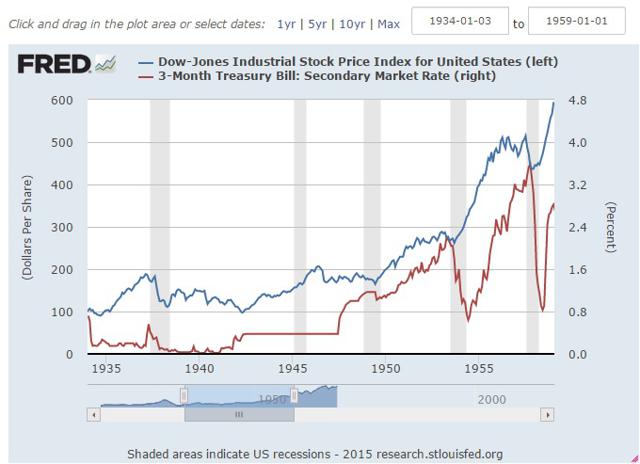 The sharp increase in 3-month T-Bill rates preceded a large run-up in stock prices.
History does not always repeat, but it can be useful to learn from history to avoid repeating mistakes.
The Federal Reserve is not expected to increase interest rates unless they are confident that the economy can handle the increase. And financial markets should be prepared for a slight increase to short-term interest rates. However, the markets may become more volatile once the Fed announces the decision. I am viewing a possible interest rate increase as a positive economic development and not something to be feared.
Do you think a minor increase in short-term interest rates is something that will spook the financial markets or a sign of better times ahead?
Leave a comment if you found this article useful or not useful. Thanks.
Chart of the SPRD S&P 500 (NYSEARCA:SPY) and SPDR Barclays 1-3-Month T-Bill ETF (NYSEARCA:BIL)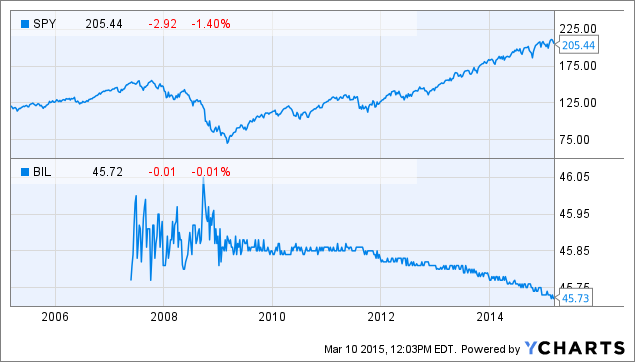 Disclosure: The author has no positions in any stocks mentioned, and no plans to initiate any positions within the next 72 hours.
The author wrote this article themselves, and it expresses their own opinions. The author is not receiving compensation for it (other than from Seeking Alpha). The author has no business relationship with any company whose stock is mentioned in this article.