Overall, it has been a positive week for grains, but volatility has been high.
This week was a volatile one for the grain sector, as two reports from the USDA and news from Russia provided ample fodder for traders. On the whole, prices are up since Monday, though performance varied.
On Tuesday, Russia shocked markets by suggesting that the country could restrict its grain exports to ensure there were no shortages in the country. That announcement comes only three months after the country lifted its previous 11-month export ban. Nevertheless, this time around there wasn't any firm action taken, and analysts say that the impact on exports could be minimal.
Even so, traders weren't taking any chances as they sent wheat prices surging by 8.8%. Russia is the third-largest producer of wheat in the world. Corn and soybeans also spiked in sympathy.
Then today, the USDA released its widely watched Global Supply and Demand Estimates and Crop Production reports. The verdict for grains was mixed. After the reports, corn and soybeans fell slightly, while wheat plunged, giving back much of the prior session's Russia-inspired surge.
The department forecast that season-ending corn stocks may total 866 million bushels, above the 808 million that analysts had expected. But corn production was forecast to be 12.433 billion bushels, below the 12.505 billion expectation. Forecasted corn yields per acre was also below expectations, at 148.1 vs. 148.8.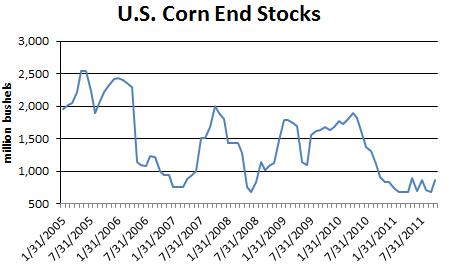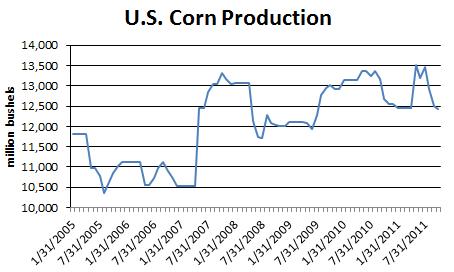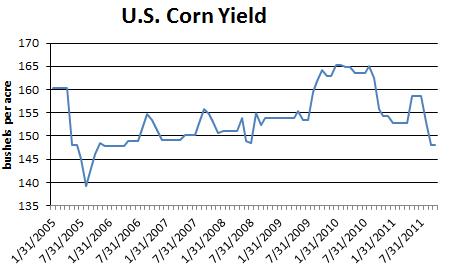 On the week, corn prices are up 4.92%.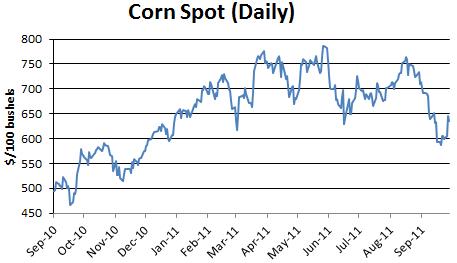 Meanwhile, bullish news supported soybeans. The USDA said that season-ending stocks of the grain may total 160 million bushels, below the 180 consensus estimate. Soybeans production is forecast to be 3.060 billion bushels, also below estimates of 3.093 billion.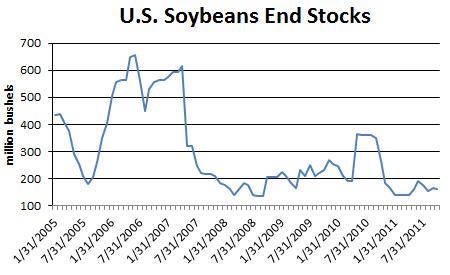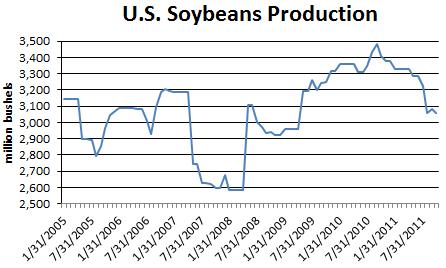 Soybeans prices are up 4.78% on the week.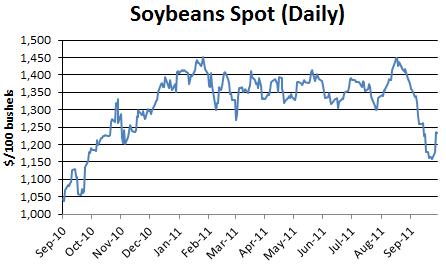 Finally, wheat season-ending stocks are now forecast to total 837 million bushels, well above the 748 million that analysts were expecting.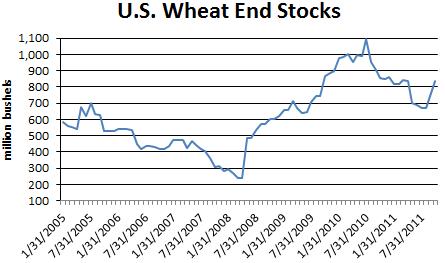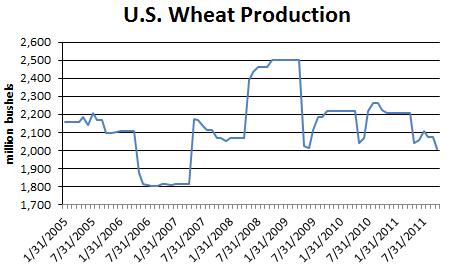 Wheat is up 2.17% on the week.