By David Russell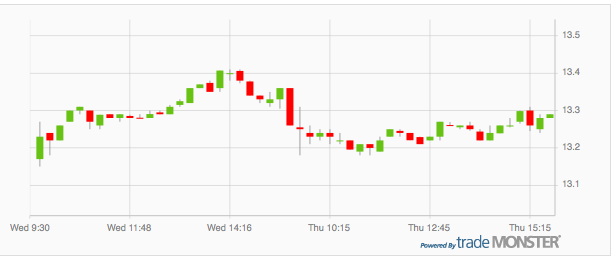 Malaysian stocks have been strong for a long time, and the bulls are still onboard.

OptionMONSTER's Heat Seeker monitoring system detected the purchase of about 20,000 November 14 calls on the iShares MSCI Malaysia exchange-traded fund, EWM, for $0.25. Volume was more than 2,000 times open interest in the strike when the session began.

The EWM fund is heavily focused on Malaysian financials and industrials, which have benefited from strong domestic demand as the economy grows. The country's GDP is expected to increase by 5 percent to 6 percent next year, fueled by private-sector spending and direct foreign investment.

The fund rose 1.84 percent to $13.26 yesterday and has significantly outperformed both the S&P 500 and other emerging markets with a 70 percent gain in the last five years. Based on yesterday's call buying, investors are looking for the gains to continue.

Overall option volume was 75 times greater than average in the session, with calls outnumbering puts by 1,002 to 1, according to the Heat Seeker.