By Jorgé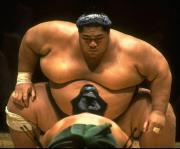 Buy the rumor and sell the news is how the old Wall Street adage goes, and that was exactly what we saw yesterday as rumors spread that the BoJ was about to invoke a plan not too different from what the Swiss did to stem the franc's rise. JPY/EUR sold off and a lot of new longs got crushed.
But, will they really do it?
Historically, the Bank of Japan's intervention efforts are about as aggressive as a Chihuahua, they can be loud, sometimes nasty, they might draw blood from time to time, but ultimately you know that you can easily kick them in the balls. Case in point was their chest puffing a couple weeks ago when they announced the increase of their "intervention fund" by a whopping $195,000,000 to around $600,000,000, after a quick selloff, the Yen started to appreciate again. Same thing happened earlier in the year when they actually intervened, after a quick dive, the Yen promptly went back on course. Add all the empty threats they've thrown in over the years and they've become the Rodney Dangerfield of Central Banks.
Things are a little different today though; as an export country, a constantly appreciating Yen is obviously a huge bane for their economy, but now that their SMEs are getting crushed all over the place and their recovery is seemingly derailed, it's a whole new ball game. Last month's numbers, as well as the Swiss Yen purchases, coupled with Thursday's Eurozone downgrades, and the lingering risk-off scenario all seem to point to a higher, albeit very risky, move for the Yen too, making matters worse.
Their appeals last month tells me that they were pretty much in a bind and that they were looking for something Plaza Accordish to fix this, but with the rest of the world getting shafted left and right, that ain't gonna happen. Add the fact that their rates have been almost zero for the past couple decades leaves them with very little options left to handle this, so it leaves me question… will they finally do it? Will they be forced to sack up and take on the speculators head on?
If risk goes back on then they might not need to, but with all the uncertainty remaining, this should be pretty interesting.
What do you think monkeys? Will they do it this time? Or will they let the markets do as they please?