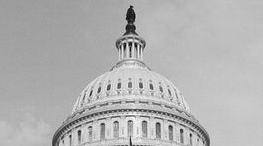 Exchange traded funds will be in the spotlight Wednesday as a Senate subcommittee holds a hearing on ETFs and their impact on market structure.
The subcommittee will explore whether ETFs are contributing to market volatility and if they present systemic risks to the financial system, among other issues, reports Index Universe.
Leveraged ETFs in particular have faced allegations that they are exacerbating the daily swings in the stock market.
Late last week, CNBC's Herb Greenberg reported "proof" that these high-octane ETFs "create an artificial market for the stocks they own."
However, experts point out that leveraged and inverse funds represent only a small portion of overall ETF assets.
ETFs, which are baskets of securities that trade like individual stocks, hold over $1 trillion in assets and continue to see inflows.
"The concern that some market participants and Congress both seem to share is whether these two facts – ETF growth and market volatility – are merely correlation or actually causation," said ConvergEx Group Chief Market Strategist Nicholas Colas in a note Tuesday.
"A quick scan of the commentary on ETFs will leave you with as many impressions of the answers to these questions as there are people offering opinions," he added. "At their core, I suspect, is a suspicion that the growth of ETFs and the perceived skittishness of stock markets MUST have some relationship."
Leveraged and inverse ETFs comprise 3.6% of the industry's total assets.
"Critics of the leveraged and inverse products state these ETFs can both exacerbate intraday moves to the downside as well as artificially lift stocks into an already-strong close. There is no publicly available data to support that assumption, at least as far as I have seen," Colas said.
"Anecdotes abound; proof seems in short supply. What is provable, as the numbers shown above indicate, is that this segment of the ETF marketplace is very small relative to almost any other category," the strategist wrote. "Anything is possible, of course, but the assertion that $36 billion of ETF products can consistently determine the intraday course of U.S. stock markets needs more substantiation than is currently on offer."
Scott Burns, head of ETF research at Morningstar, in telephone interview Tuesday said he hopes the Senate subcommittee hearing can clear up some of the "boogieman" accusations leveled at ETFs that they increase market volatility and correlations.
ETFs are the "lowest-cost, most liquid, transparent and tax-efficient vehicles available for investors," Burns said.
ETFs have grown amid volatile markets, but that doesn't mean they're they culprit, he added. Some of the negative media stories on ETFs are "half-substantiated" and fail to link correlation and causation, the analyst said.
Individuals scheduled to testify at the hearing Wednesday include Noel Archard, a managing director at BlackRock ETF manager iShares, and Harold Bradley, the chief investment officer at the Kauffman Foundation, according to the report.
Bradley is the co-author of a 2010 report alleging ETFs the financial products are distorting markets and curtailing new companies' access to capital.
Nasdaq executive Eric Noll and Eileen Rominger, the director of the Securities and Exchange Commission's Investment Management division, will also testify, according to the Senate's website.
The hearing is entitled "Market Microstructure: Examination of Exchange-Traded Funds (ETFs)."