I recently ran a screen to identify high yielding, cheap stocks (under 15 p/e) with a high short ratio. The aim was to find stocks with the potential for explosive returns if a short-covering rally were to occur, so I highlighted the companies with the top 10 short ratios from the screen.

The first chart below shows the result of this screen, which uncovered Rogers Communications (NYSE:RCI), Guangshen Railway (NYSE:GSH), Garmin Ltd (NASDAQ:GRMN), The Washington Post Company (WPO), NewMarket Corp (NYSE:NEU), Harris Corp (NYSE:HRS), Pitney Bowes (NYSE:PBI), AGL Resources (AGL), Lockheed Martin (NYSE:LMT) and Canadian Imperial Bank of Commerce (NYSE:CM).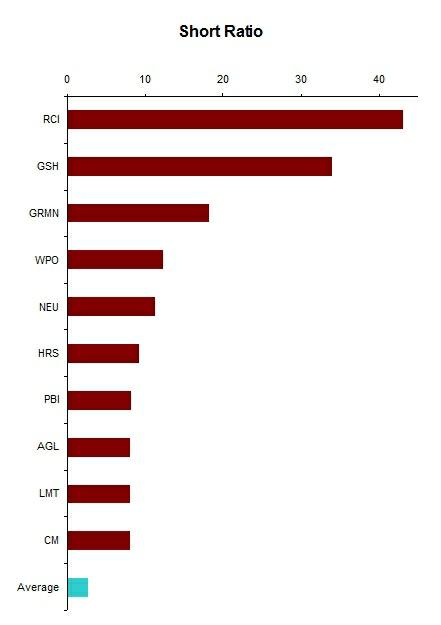 As you can see, the highest short ratios are well above the average short ratio for all stocks that met the p/e screen. What a high short ratio means is that there's a disproportionately high number of short positions on the stock relative to the outstanding share capital. While this initially appears to be a bearish indicator, if a positive catalyst were to force these shorts to cover their positions they would have to buy a lot of stock. (On the other hand, a high short ratio also means that many investors believe the stock is overpriced.)

The problem with waiting for shorts to cover is knowing when (and if) it will happen. This is why I included the dividend yield as part of the screen. This way, investors are paid to wait/hope for a short-covering catalyst. Click to enlarge: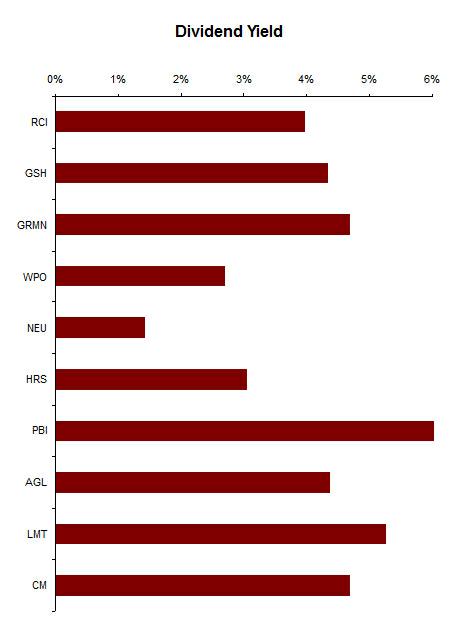 As always, a dividend yield is meaningless unless it is sustainable. A company that either issues debt or erodes retained earnings to pay dividends is unlikely to keep it up for very long. Sustainable dividends need to be paid from earnings.The chart below shows the proportion of earnings that is used to pay dividends - the lower the better. Click to enlarge: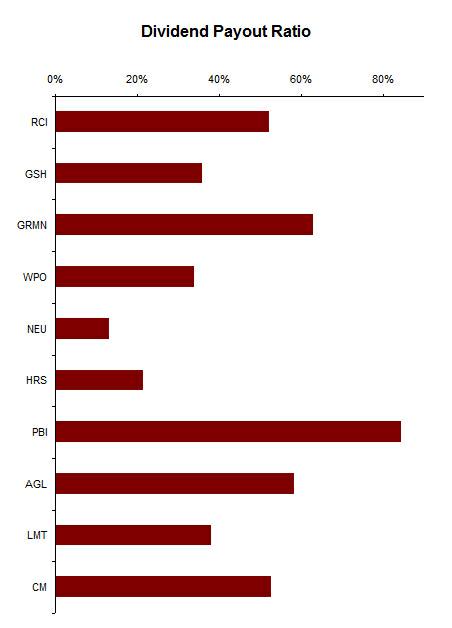 Of course, positive earnings depends on the maintenance of profitibility going forward. A company with a solid operating margin and return on equity (next two charts, click on each to enlarge) is more likely to have self-funding dividend payouts. The big caveat to this is leverage - high degrees of leverage (last chart) can cause earnings to swing dramatically.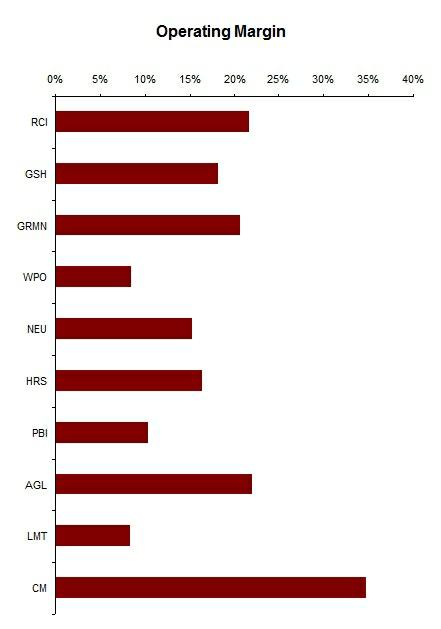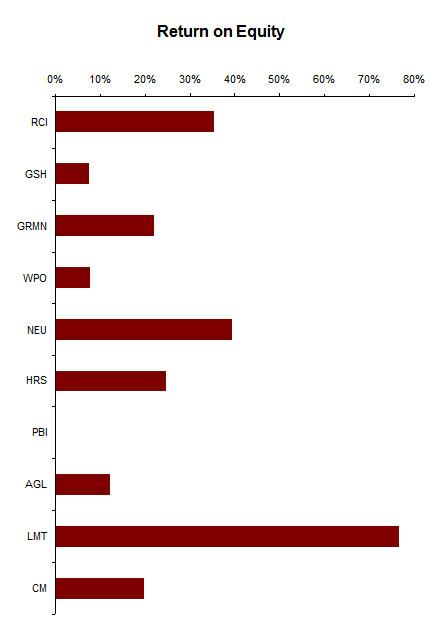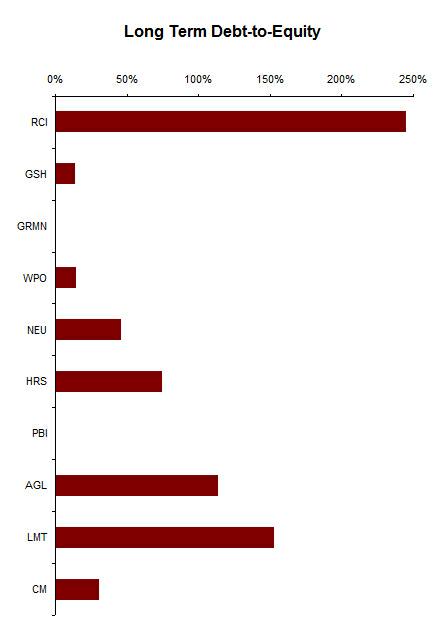 Screens are meant to be used as a first step in the analysis process. From this list, investors should do the fundamental research to see any of these stocks deserve a particularly bullish position.

Disclosure: I have no positions in any stocks mentioned, and no plans to initiate any positions within the next 72 hours.

Disclaimer: This is not advice. While Plan B Economics makes every effort to provide high quality information, the information is not guaranteed to be accurate and should not be relied on. Investing involves risk and you could lose all your money. Consult a professional advisor before making any investing decisions.