Creation of CDS clearing houses should benefit emerging-market debt, since CDS offer a channel for holders to hedge their positions, argues Oxford Analytica.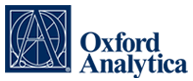 The European Parliament and EU states on October 18 agreed to impose an EU-wide ban on naked sovereign debt credit default swaps (CDS) from November 2012.
Since 2009, US and EU regulators have sought to gain more oversight over the CDS market, following severe losses suffered by financial institutions writing CDS, particularly the American Insurance Group (NYSE:AIG). Momentum behind this reform continued as the crisis in euro-area sovereign debt emerged, with CDS positions seen as inhibiting transparency.
Lack of coordination between regulators about how to implement in detail the agreed changes in the CDS (and other over-the-counter, OTC, derivatives) market has implications not just for the use of CDS in the euro area, but also emerging economies.
Contract standardisation, increased margin and capital requirements on members, as well as publication of clearinghouse data, will increase transparency. Emerging-market debt has become a mature asset class and CDS activity in it will continue to grow, though sovereigns will voice unease and could implement measures against it, as has happened in the EU.