There are only a handful of Chinese stocks that you can invest in with little or no concern about accounting accuracy, reliable income sources and credible growth predictions.
Here are some of the many reasons why this Chinese company will outperform most, if not all small-cap Chinese growth stocks over the next few months and years and why it is absolutely, a safe and credible investment. The only caveat is the price to earning is so low, 1.55 and a PEG of 0.09 that it has sparked a discussion within the company's board on whether to buy up all of its outstanding shares and take the company private. You win either way!
Telestone (NASDAQ:TSTC) services the vast and growing business of wireless telecoms and provides access infrastructure for its services. Smart phones and tablets are wireless based computers. The entire world is moving to this platform as their primary or secondary works stations. With this fact firmly established, the infrastructure demands placed on all service providers, public venues and all commercial buildings to facilitate this access will continue to grow exponentially for many years to come.
Just one example of this explosive growth can be found in Adam Muller's Seeking Alpha article which projects that Apple (NASDAQ:AAPL) will sell, world wide, 40 million iPhones in just the last quarter of 2011. As this is only one product from one company, it dramatically underscores how large the smartphone market is becoming and the incredible rate at which it is growing. Factor in another 30 million tablets since the iPad's introduction on April 3, 2010, and you begin to see the scope of this paradigm shift in computing and communications. There are projected to be 5 billion mobile phones in use by the end of this year.
This explosive growth puts Telestone's products at the very heart of the critical path to anywhere and anytime, world wide mobile communications and computing. The company's income has been primarily generated within China, but that is rapidly changing, as this article will demonstrate.
On its website, Telestone has direct links to what is currently its three largest partners: China Mobil (NYSE:CHL), China Telecom (NYSE:CHA) and China Unicom (NYSE:CHU). As a major provider to the three biggest China mobile telecom companies, TSTC is positioned to grow faster in a relative sense, than the companies they serve. By assisting mobile telecoms in building out infrastructure with new, unique and innovative products, unavailable from any other source, Telestone has guaranteed a large and growing share of these mobile Goliaths' businesses.
Like Apple, Telestone has devised new products that its customers were not even requesting. The most current example of this innovative and aggressive approach to expanding its markets is called a Wireless Fiber-Optic Distribution System or WFDS and it provides the ability to deliver the data services of several mobile telecoms, such as Sprint (NYSE:S), AT&T (NYSE:T) and Verizon (NYSE:VZ), combining them into one device and allowing each of their respective subscribers to access internet data, including video, text, and voice.
This is not unlike a wireless router you probably are using at home right now, but with the ability to provide large commercial venues with this full suite of services. How many times have you been in a large commercial building like a hospital and could not get decent cell service? WFDS makes that problem a thing of the past. The company has protected this innovative technology with over 28 patents. Here is how the company describes the product in regulatory filings.
Compared with other traditional wireless distribution systems, our WFDS system has many advantages. Firstly, WFDS uses optical fiber to transport signals. Based on the low signal-loss characteristic of fiber, through which signals can be transmitted over long distances, the main unit ("MU") can be placed closer to the signal source, and the remote unit ("RU") can be placed closer to the subscribers. Therefore, a micro-power signal source can be used, which reduces interference and noise, generates low electromagnetic interference, and expands the coverage area. WFDS systems can support multiple signals' access and network integration. WFDS can provide all broadband communication services access in the 500kHz to 3GHz band for subscribers. Thirdly, due to the fact that each node of the system has the same bandwidth and flow characteristics, WFDS can provide the same communication services for every subscriber. Our R&D capabilities have won accolades such as the Project Certificate of National-level Torch Program and the Project Certificate of Nation-level Spark Program. In addition, a number of our products and systems, several of which have been patented or are patent pending, have been awarded various science and technology honors by PRC provincial and municipal governments. - From form 10-Q for Telestone Technologies Corp, 16 May 2011
Here are a couple of prime examples where these installations are already being utilized.
[Click all images to enlarge]
'Telestone Technologies Awarded WFDS Contract for Beijing-Shanghai High-Speed Rail Project'. The contract calls for the installation of a WFDS-enabled Unified Access Network (NYSE:UAN) solution and the corresponding proprietary equipment to satisfy the advanced communication needs all three carriers' subscribers—China Mobile (CHL), China Unicom (CHU), and China Telecom(CHA)—for wireless broad-band Internet access, as well as 2G and 3G wireless cellular coverage. The U.S. $10 million contract will cover project engineering and equipment supply and is scheduled for delivery by June 30, 2011.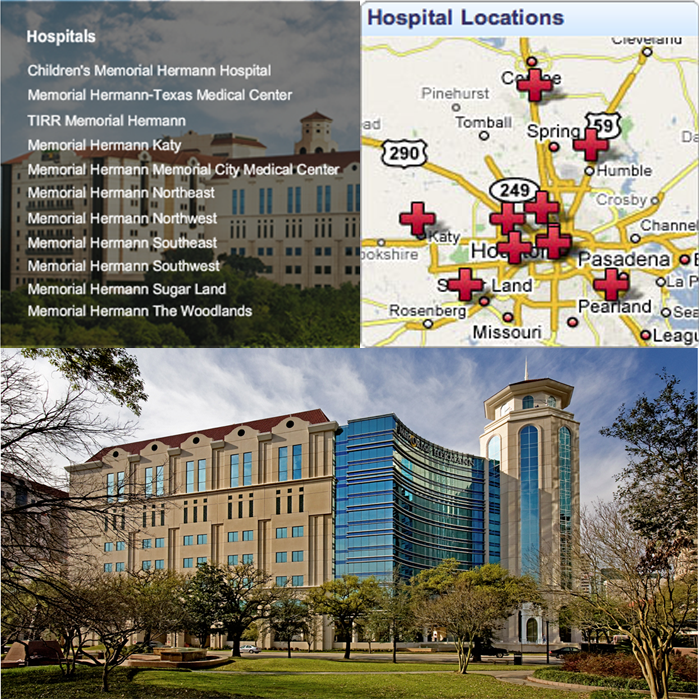 'China's Telestone's Wins First U.S. Local Access Network Contract for a Houston Hospital'. The Memorial Hermann Healthcare System is the largest non-profit system in Texas with 20,000 employees working at 11 seperate sites. You can see an image of each of their locations here. Telestone's WFDS installations in the initial three buildings now allows Sprint, Verizon and AT&T to have uninterrupted and unparalleled service (full bars all the time) to everyone in the hospital, regardless off which carrier they subscribe to. This is truly a revolutionary new advancement for large venue wireless access. The initial contract has been satisfactorily completed. Because of the favorable reviews, the hospital administrators have decided to install the WFDS systems in the remaining 8 hospital buildings.
As this Houston hospital contract clearly demonstrates, the company is now expanding outside of China and has contracts signed, already built out, in development or in discussions within the US, Mexico, Argentina, Brazil, and Japan. Indeed one of the company's largest growing areas of new expenses is staffing new sales offices.
Currently there are just over 1.4 million wireless Wi-Fi hot-spots worldwide. Two of Chinas mobile telecoms plan on more than doubling this number by the end of the year and more than tripling it thereafter. The Wi-Fi alliance has identified over one billion users of this technology worldwide. Together these three Chinese mobile telecoms have subscribers totaling over 1.2 billion. Here is the breakdown from a recent Reuter's article.
HONG KONG, Aug. 23 (Reuters) - China, the world's largest mobile phone market, saw a 1.08 percent monthly increase in total number of mobile subscribers to 916.53 million in July, data from the country's three telecom operators showed.

1) China Mobile, the country's largest mobile carrier, said it's mobile subscribers in July increased to 621.85 million, including 37.60 million 3G subscribers.

2) China Unicom, the No. 2 carrier, said mobile subscribers rose to 183.74 million, including 25.82 million 3G subscribers.

3) Mobile subscribers at China Telecom, the smallest of the three operators, increased to 110.94 million, including 23.56 million for 3G subscribers.

Currently Telestone is the sole developer of WFDS technology and had installed over 316 systems by 2010 year end, producing $37 million is revenue.
The majority of Telestone's income emanated from the Big-3 China telecoms and accounted for 99% of its 2010 revenues. Because its primary source of income is generated from rock solid world-class businesses, Telestone's income stream is unlikely to be disrupted. The company has approximately 1,200 employees.
This company is positioned to dramatically grow profits in 2012. To guarantee this, Telestone is building out a 12-acre office, manufacturing, research and development campus south of Beijing. The artiest rendering demonstrates the scope of this aggressive expansion plan and the second picture provides the current state of the project's construction.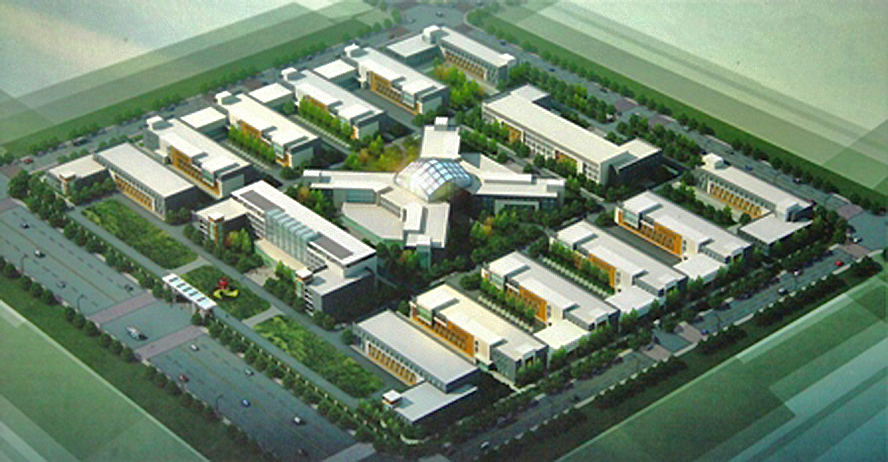 Phase I of construction with the first six building nearing completion. Photo was taken on Oct. 2011.
Because of the emerging tsunami in smart-phone data usage, Telestone's business plan of identifying large businesses, public venues and transportation systems as well as telecom firms planning on upgrading their networks, wireless distribution and access points, positions it to capitalize in all of these markets and capture amazing profits. Telestone technologies has the tools, team,and technology to accomplish exactly that. At the current share price of $4.46 this is a strong buying opportunity.
As of March 31, 2011, Telestone had $26.5 million in cash and equivalents and $11.1 million in short-term debt. The Company raised $18.9 million in a secondary offering in November 2011, and the Company has access to a $300 million line of credit. The company's financial statements are audited by a large, multinational and well respected accounting firm, Mazars CPA Limited. Chairman and CEO Han has recently completed his second acquisition of a large block of Telestone shares. Insider buying is always a valuable indicator of a company's confidence in their own future. I share that confidence.
Disclosure: I am long TSTC and I hold no position in any of the other stock mentioned in this article.