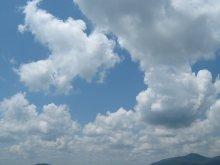 Oracle (NYSE:ORCL) is using its strategy with open source as a template for its approach to cloud: First you dismiss it. Then you buy into it. Then you muddy it up. Wash, rinse, repeat.
In open source, this meant that Oracle first charged it was theft; then bought the largest player, Sun Microsystems; then used its control of key projects to muddy the industry's waters, while it monetized what it could.
That process has now begun again with the purchase of RightNow. (NASDAQ:RNOW). The price, $43/share, is not far a huge premium over Friday's close of $36. But it's still a nice pop for RightNow shareholders, and for those who got in exactly a year ago, it's a near doubling of their money.
That low was achieved shortly before RightNow purchased Q-Go, a natural language search technology company. This may have been one hidden reason for the deal, in that natural language search is now hot with Apple's launch of Siri into the iPhone and Android's attempts to replicate that.
Why did RightNow sell? Probably because it was under increasing pressure from Salesforce.com (NYSE:CRM), and Oracle has gotten into a well-publicized feud with Salesforce.com CEO Mark Benioff recently.
For investors, that should have been what poker players call a "tell." Whenever Oracle picks on the leader of a niche, it's aiming to surround it and (maybe) bury it.
But the RightNow deal has another, more important, message. Oracle has been dismissing cloud, pretending to be cloud, selling what it calls cloud, and dancing around cloud for some time. Now it has made its first move to buy a cloud applications provider, which will be absorbed into Oracle's huge software ecosystem and sold to existing customers as a cloud solution.
It's not. It's a hosted solution. A cloud is not just hosting. While enterprise customers know that, they are hoping not to have to face it for some time. RightNow gives Oracle customers time to move down the cloud stack from applications, and adapt to platforms and infrastructure – the lower cloud's layers – on Oracle's timeframe.
So expect a lot of talk from Oracle over the next year about cloud software providers, a lot of fear, uncertainty and doubt over issues like security and reliability.
Then expect another deal. Oracle will try to jawbone companies like RedHat (NYSE:RHT), VMWare (NYSE:VMW) and Rackspace (NYSE:RAX) down in price, then take out the cheapest one and claim to have a full cloud solution. Will it? I don't know. But it'll have something it can sell as a cloud solution, and that's just as important.
Disclosure: I have no positions in any stocks mentioned, and no plans to initiate any positions within the next 72 hours.