When Neonode (NASDAQ:NEON) reported Q4 2014 financials earlier in March, investors who were anticipating an "epic" event instead found that net revenues for 2014 were $4.7 million, compared to the $3.7 million produced in Q4 2013.
Some may feel that this non-event is a sign of weakness in Neonode and its common stock, but as I stated in my previous article, Q4 2014 was only the beginning of revenue recognition in a series of both successful contract wins and the company's production ramp up.
I previously claimed that the accounting reconstruction in 2013 will soon be recognizing the new revenue streams into Q1 2015 and further into next year. As promised, I have continued to follow this story. In light of new developments, I have an update that I feel is worth presenting to the Seeking Alpha community.
Net revenue was up in 2014 over 27% (YoY). The decline in licensing revenue is what I believe caused the 16% drop in price felt by shareholders after the March 12 conference call. I feel that these events continue to provide an opportunity for investors to average down their positions before another drastic price increase takes place.
Gross margin was $3.2 million for 2014 compared to $2.1 million for 2013. Neonode had a gross margin increase that was primarily due to improvement in the profitability of NRE services combined with an increase of licensing fees compared to 2013. The gross margin related to Neonode license fees is 100%. As the portion of total revenue generated by licensing fees increases, Neonode's gross margin also will increase.
I believe that some shareholders were imprudent in the assumption that revenues from previous contracts and prepayments would be reflected in increased Q4 earnings. To give an example, Neonode had previously stated that an increase in revenue from Amazon (AMZN) e-reader sales would "be a Q1 2015 event."
A brief history of the recent inside buyer reveals the confidence of an industry veteran. Mats Dahlin, who started his career at Ericsson in 1980 where he held many key positions across all markets and product lines, was appointed Executive Vice President for the group, President of Ericsson Radio Systems AB and Head of Business Segment Network Operators. In 2000, he headed up the Mobile Systems Division, and in 2009 joined Neonode as Senior Advisor and board member of Neonode Technologies. In perhaps a showing of good faith, he added another 10,000 shares to his now 226,000 purchased between March 2015 and May 2014. As a result of this recent insider buying, and the recent recovery after the Q4 2014 ER, I believe there's a developing bullish run in progress.
On Monday, March 23, NEON gained 8.52% and closed at $2.93. The current 52-week high/low is $6.71/$1.72. Investors saw a signal to buy when the stock rose from the $2.70s in trading and rose above its 50-day SMA of $2.80 and 200-day SMA of $2.71.
On Tuesday, March 24, NEON continued to gain momentum, closing at $3.20 with over 1.7 million shares traded.
Recently I was forwarded an email conversation between a fellow shareholder and David Brunton of Investor Relations at Neonode. Soon after, I was able to verify this source with statements by David Brunton while the company is currently out of its quiet period before the next expected earnings call. Hopefully this should give investors a clearer picture on what to expect into Q1 2015 and beyond.

The optimism at Neonode is clearly supported by insider buying, high financial institutions holding stock in the company, and a string of new and improved revenue streams that have been reported throughout 2015.
I.R. on recapturing Amazon revenues
zForce Core and zForce Air technology are being used by the major OEMs such as Amazon, which in Q4 2014 successfully launched a new Kindle incorporating this technology. This win for NEON shareholders came after the loss of revenue from a previous contract with Amazon in 2013. Concurrently with the loss of revenue, Neonode restructured its accounting policy in regards to revenue recognition. This event in my opinion is what triggered the nearly 18-month bearish trend.
I believe that the lack of transparency from the company is for the protection of patents, although there remains the more nefarious possibility of manipulation of the company's public image by remaining silent about OEM clients' identities. With that being said, I also believe that the recent volatility in the stock's price was primarily rooted in uninformed or emotionally swayed investors. Their skepticism can give apparent credibility to the bearish claim that the company is intentionally misleading the public.
Opinions aside, the fact remains that Neonode did not recognize any revenue from Amazon for 2014. So, when I posted my previous article, I was presented with questions about the facts that I highlighted. I was reluctant to speculate on Neonode's operations, but I can now confirm that Investor Relations explained the current revenue situation with Amazon before reporting the 2014 financial picture. In my mind, this gives the bullish position a crucial rebuttal to such allegations.

It appears that Neonode will in fact include Amazon revenue in the mix of the licensing fees that will make up Q1 2015 earnings. At this point, they have not announced the total of the fees for Q1. As significant as these revenues may potentially be, the important thing to take away is that the management has the ability to regain revenue through a former client as large as Amazon.
We have recaptured the largest player in the eReader market and they are shipping. - David Brunton
I.R. on Neonode, Autoliv (ALV) and Volvo (OTCPK:VOLVY)
(Neonode zForce and Autoliv featured in Volvo XC90)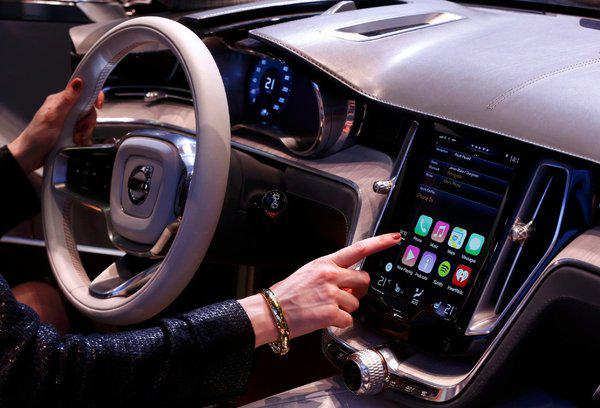 Neonode filed an announcement earlier in the month that reported a two stage payment process with Autoliv. The company expects the associated revenue to be reported by the end of this year. Autoliv is a public company valued at $10 billion and is one of the largest safety and security system suppliers in the automotive industry. I urge readers to notice the significance of this contract as it legitimates Neonode's technology.
Neonode's Active Steering Wheel uses zForce DRIVE technology and enables the driver to control all of the operations in the car, such as changing the volume on the radio or answering a call. The drivers can control the car without removing both hands from the steering wheel, while keeping their attention on the road.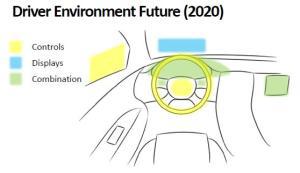 With the Autoliv deal secured, Neonode has a partner with a well-established global presence and strong steering wheel client base. Autoliv deploys Neonode's zForce Drive technology in vehicles in production, in concept or development, and currently on the market. An example that demonstrates that the demand for this technology is the zForce DRIVE Active Steering Wheel, demonstrating that demand for this technology is increasing in light of the recent Autoliv deal.
As a result, the $3,000,000 Autoliv deal is broken down in two payments, and regarding the later half of the up-front payment and revenue recognition, David Brunton confirmed details about the payment process.
The $1.5M prepayment is for both NRE and exclusivity. The NRE portion will be recognized as revenue as the development milestone related to the payment is completed.
In the days following the March 12 earnings call, Investor Relations explained the process of accounting for the new revenue. As a result, I felt comfortable sharing the information in further detail with investors who are attempting to pin down the timeline of revenue recognition relative to the NRE payment.
Brunton explains his uncertainty regarding the timing of the expected Autoliv revenue. He states that Neonode CFO Lars Lindqvist is in discussions with auditors and is trying to get at least a portion of the $1.5M payment recognized as revenue in Q1 2015.
There is specific accounting guidance from the SEC on revenue recognition for these types of up-front payments. We will see if Lars is successful in arguing his case... If he is and Neonode is able to recognize a portion of the payment into revenue in Q1 2015, then the remaining will be amortized to revenue over the 12-month project period. If he is not successful, the $1.5M will be amortized to revenue over 12 months.
So, how will that break down in terms of (QoQ) revenue? If Neonode is unsuccessful working with the auditors to find a way to report the earnings in Q1 2015, Investor Relations states that the $1.5M non-refundable up-front payment will be amortized to revenue over the development period.
1. Q3 - 2015 $500K
2. Q4 - 2015 $500K
3. Q1 - 2016 $500K
I believe the important things are the cash payment and the level of commitment on the part of a premier company like Autoliv. Neonode receives NRE prepayments all the time, but not of the magnitude generated by the Autoliv deal. Investor Relations will announce any other significant pre-payments and firm commitments as they occur, and that they are pleased with the recent developments.
I.R. on zForce Licenses and Catalyst For Growth
Neonode's zForce family of technologies allow OEMs to achieve higher margins and higher volumes. Neonode has three different technologies that they promote to the PC market:
zForce Air
zForce EDGE
zForce Curved
These technologies can be utilized in large monitors and TVs with flat or curved displays, notebooks, small mouse trackpads, or keyboards with a trackpad function.
Neonode has stated that their zForce family of offerings provide touch models for monitors and all-in-one PCs with a 50% lower cost than other competing technologies.
Our latest solutions for notebooks zForce Air are down to US$0.25 per inch display. This means that our OEMs can add touch on a 14-inch notebook for as low as US$3.5 plus our royalty fee. Most low-cost capacitive touch solutions struggle to get below $1 per inch and in-cell touch and on-cell touch are currently more than US$1.5 per inch... These solutions enable 20 US dollar cost saving on a notebook, which can be more or less the whole margin that OEMs have today. - CEO Thomas Eriksson (3/12/15)
The automotive contracts should not be forgotten in the wake of prospective PC license revenue. The use of Neonode's patented technology in 10 cars in production should generate additional and significant royalty revenue.
Eriksson also states,
Another exciting observation is that many of our automotive OEM customers are now in full production and we expect up to 10 cars to be in production this year. During the Geneva Motor Show, Koenigsegg launched a new hybrid megacar called the Regera. It is one of the most prestigious, fastest sports cars in the world. The Regera is using zForce Core technology on a 9-inch display in the center stack. We are aware that this vehicle is a low-volume car. However, we think it is an important customer because this car is an extremely high-end and sophisticated product that really showcases the performance level of our technology.
Although Thomas Eriksson did not announce the particular models or OEMs for the eight other cars, these important benchmarks will give investors much to look forward to throughout 2015. Investor Relations did offer two important clues as to what can be expected at dealerships this year.
What I can say is that there are varied OEMs making cars for the global markets from Asia, Europe and the US auto markets. You will definitely recognize some of the names.

The license fees are due when the devices that include zForce Drive are delivered to the Auto OEMs by the Tier 1 suppliers like Autoliv, Delphi, Visteon, Bosch, Harman and others.
Neonode has stated that it is the steering wheel being licensed by Autoliv, and that it is a center stack infotainment system that's being used by Volvo and the other announced automotive OEMs.
The license fee from Autoliv has not been disclosed at this point so I cannot discuss this part of the contract with you. What I can say is that the license fee in the auto space is typically higher than our normal license fee. We have previously talked many times about our license fees in specific market segments. Generally...
$0.50 to $1.00 for printers
$0.50 to $1.00 for eReaders and tablets
$4.00 to $5.00 for PC products
By comparison, the automotive market segment could prove to be a potential catalyst for growth if Neonode is successful in becoming the industry standard.
$3.00 and up to $20.00 for automotive
How will that be profitable to shareholders? New analysis from Frost & Sullivan's Strategic Analysis of the Automotive Gesture Recognition Market in Europe and North America finds those touch gestures, like those found in zForce technologies, will outperform air gesture, which is expected to hit the market by 2018. They also feel it will witness only niche adoption among original equipment manufacturers (OEMs). Frost & Sullivan also reports gesture recognition intensifies with the rise of in-car smartphone integration.
Gesture technologies must comply with the "hands on the wheel and eyes on the road" rule to emerge as contenders in the North American and European automotive space. The entire scope of touch gesture is expected to change as OEMs move from resistive to capacitive touch screens in order to improve response times with clear, usable screens.

-Frost & Sullivan Automotive and Transportation Senior Research Analyst Ramnath Eswaravadivoo.
Neonode has a low-cost solution for top-tier OEMs who are expanding their digital interface technology. While speculators may be focused on looking for what new technology companies like Apple (AAPL) or Tesla (TSLA) may be developing for the future of driving concepts, it is clear that Neonode is already developing, deploying and profiting from this evolving industry. With these factors for growth in mind I will share with you what I.R. expressed to shareholders recently in regard to the future outlook of the company.
Lars said that Q1 2015 revenues will exceed Q4 2014.
2015 Revenue Outlook and Company Management
It is Neonode's 2015 revenue that will decide the fate of the stock and the credibility of the management. Investor Relations' claims are supported by the efforts of company management. Neonode has given shareholders a fair timeline to judge the performance of management during this growth period. If management can deliver consistent (YoY) and (QoQ) revenue growth to the market, NEON will outperform current ratings.
Mr. Brunton was gracious enough to give his personal thoughts on his time at Neonode and faith in the security of its future:
I would like you to know that I and the management team are extremely excited about the future of Neonode. In the almost nine years that I have been with the company the events that are unfolding in front of us have never pointed to a brighter future. Auto is here and growing, P/C is here and will start shipping in 2015, Printer is here and growing and we have recaptured the largest player in the eReader market and they are shipping. Thomas said the company is focused on PC, Printer and Auto and that is exactly where we are seeing the growth.

Lars has said on the last two quarterly calls that we will not be going to the market for additional liquidity, yet it seems there continues to be doubters. He said we will receive some large prepayments from customers and this is now a fact, yet there are disbelievers.
Neonode will not be turning to the market for additional liquidity. Investor Relations has clearly laid out their expected foundations for growth and revenue generation in 2015 and beyond.
Expected Revenue highlights in 2015:
PC revenues due to shipping in 2015
Automotive deals shipping in 2015
HP printers with zForce CORE touch solutions continues to ramp with 20+ models currently in the worldwide market
Amazon revenue is expected in Q1 2015
Expected highlights in 2016:
Increased demand in automotive partners
Wider adoption of low-cost PC solutions
Contracts from white goods patents
I hope that this article has been helpful to valuate Neonode. As I have stated previously, Neonode is one of the more risky small-cap investments traded on the Nasdaq. Despite this, the company continues to make tremendous strides demonstrating the management's commitment to keeping shares profitable for investors. I will continue to place a strong buy on NEON, with a 12-month price target of $7.20, and an overall risk of 5/10 in relation to loss vs. gain. This margin is what I believe to be an "all-important" variable based on management's ability to follow through on the promises highlighted in this article.
I will continue to cover Neonode throughout 2015, and attempt to go over the competitive edge that the new white good patents filed this year bring as well as report on new PC OEM updates as they evolve.