The robotic surgery market is growing fast at 12.6% CAGR. The most well known growth story is Intuitive Surgical (ISRG). This company was practically unknown till 15 years ago and today it is the world's leading robotic surgery solution provider with over $2b in annual revenues.
Intuitive Surgical
At first we wanted to buy Intuitive Surgical. However, its price-to-earnings (P/E) ratio is 45 and the annual growth is just around 6%. We find it too expensive right now. We think that the revenue growth should be much higher to justify the current share price at $506.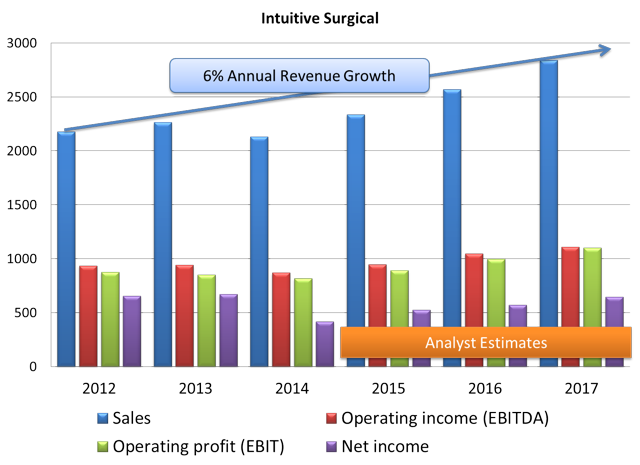 Figure 1. (Source)
We think that Intuitive Surgical is a great company. Their da Vinci equipment has been used in 1.5m surgeries worldwide.
What other robotic surgery companies could we then consider? In this article, we will talk about Mazor Robotics (MZOR).
Mazor Robotics
Mazor Robotics is still quite unknown to a large audience, like Intuitive Surgical was 15 years ago.
Mazor Robotics is an Israel-based company with over 140 employees.
Its computerized and imaging-based surgical guidance system called Renaissance focuses on two key markets:
Spinal surgery for thoracic lumbar. There are 360,000 thoracic lumbar operations each year in the US alone.
Brain surgery with the same equipment.
Please note that Mazor Robotics' Renaissance system has obtained FDA approval and CE-marking. It is being commercialized in the US, Europe, Russia, Far East Asia and Asia Pacific.
Let's have a look on the installed base and revenue growth: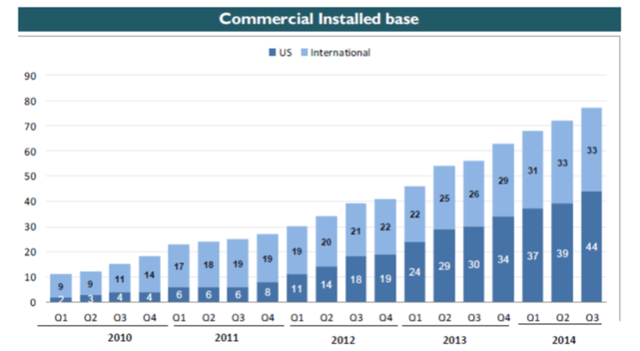 Figure 2. (Source)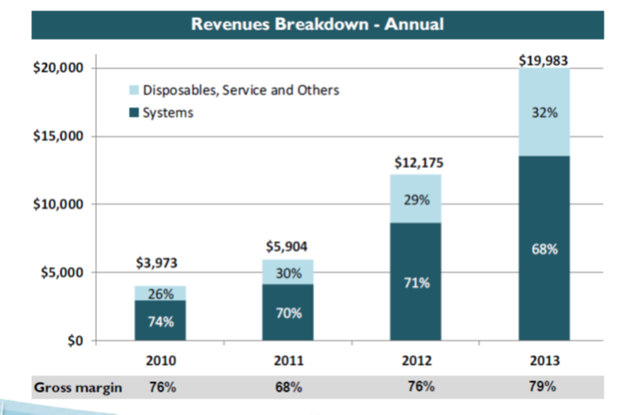 Figure 3. (Source is same as for Fig. 2)
Net Present Value Assumptions - Mazor Robotics
Now many investors could ask the question: is Mazor Robotics a good investment opportunity?
We have analyzed the potential revenue growth based on the total market size.
The key assumptions are:
Thoracic lumbar surgery market size is $1.1b

worldwide. We took into consideration the kit sales with an average price of $1.5k and the capital equipment sales at an average price of $850k. There are 360,000 thoracic lumbar operations being done in the US and 180,000 internationally (we estimated the international market to be 50% of the US market size).

We assumed that the capital sales are spread over a period of 15 years. We believe that the robotic surgery will penetrate into this market and that it will be applied in 100% of the surgical operations in 2030; due to the higher accuracy.
We assume 40% market share for Mazor Robotics in the thoracic lumbar segment. We based this estimation on the fact that Mazor Robotics is among the first market entrants and we do not know of any other company achieving similar clinical outcomes.
We have excluded all other market segments such as brain surgery.
NPV assessment results
We estimate Mazor Robotics' current share price fair value at $11.54. This is based on the NPV assessment accounting for the revenues derived from Renaissance capital equipment and kit sales for thoracic lumbar surgeries alone.
Our 5-year share price target is at $30-40. We believe that our revenue forecast shown in the NPV assessment is realistic. If so, the market cap could reach 5X sales in year 2020. This gives us a share price at $40 at that time. We obtain the lower range of $30 by using 75% probability for the success (0.75 x $40).
We note that Mazor Robotics is currently trading at $11.25, that is very close to our NPV assessment fair value result.
To be more precise, one should consider as well the current cash ($52.2m in December 2014) and the intellectual property for the share price evaluation. The cash alone ($52.2m) would be equal to $2.5 per share, in addition to our NPV result of $11.54.
Justifications for our NPV and 5-year estimates
Here are a few facts that we consider essential to justify our valuation model:
Mazor Robotics has already obtained FDA approvals and CE-marks. Renaissance equipment has been sold nearly worldwide - Mazor Robotics has a head start of over 4 years against the competition in thoracic lumbar market segment. We do not know of any company that would have entered this market prior to Mazor Robotics.
The total addressable market size in thoracic lumbar surgery is significant, above $1.1b. We assumed that the international markets are just 50% of the US market size; this is very conservative.
Due to Mazor Robotics' greater focus on fewer market segments, essentially thoracic lumbar and brain surgery, we expect that the company's net profit could be significantly higher in comparison to Intuitive Surgical. We compared Mazor Robotics' NPV assessment against Intuitive Surgical's Q1-14 results to verify our assumptions.

Figure 4. NPV and share price estimate (Source: by Author).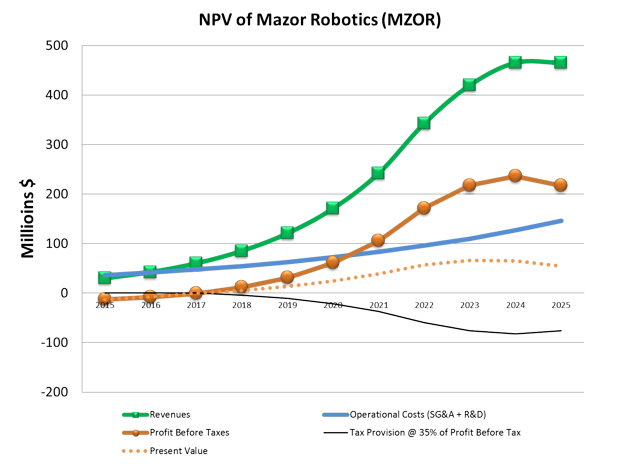 Figure 5. NPV assessment results. Brain surgery revenues are excluded from this forecast. (Source: by Author)
Competition
Mazor Robotics is among the first entrants in the thoracic lumbar surgery market. We think that the competition will show up progressively.
Speaking of the new entrants; even Google (GOOG) (GOOGL) is now entering into the robotic surgery market through a collaboration deal with J&J (JNJ). No wonder, the profits in this industry could be high and the market sizes could grow much further. Already today healthcare accounts for 20% of the annual GDP of the United States.
We already mentioned Intuitive Surgical and their over $2b annual sales. This great company will face more competition including a few small companies that might become the big ones one day.
Titan Medical (OTCQX:TITXF) and TransEnterix (TRXC) are still in the development phase with their surgical applications. Transenterix will likely not compete with Mazor Robotics directly - at least for now - but could become a rival in the long run.
Medtech is a key competitor for Mazor Robotics. Medtech is trading under ticker ROSA in Euronext Paris. The analysts expect that Medtech sales revenue is progressing fast to reach over $30m in 2017. It is primarily focusing in the brain surgery field. We have excluded all brain surgery related revenues from our NPV model established for Mazor Robotics; perhaps we were too conservative here.
Risks
Here are some of the risks that the potential investors should consider:
Increased competition; even Google is entering into the robotic surgery market through a collaboration deal with J&J.
Sales growth; Mazor Robotics' year 2014 sales progress was quite modest. Its top management has recently promoted a new person to lead the global sales, so we expect that the sales will grow faster in 2015.
A potential legal hurdle around a patent; Neuter LLC has sued Mazor Robotics back in March 2014. We wait for more information on this case.
Conclusion
Currently Mazor Robotics' share price is trading close to the fair value based on our NPV assessment. We think that there is a lot more good news to come from Mazor Robotics as it just started its journey in the robotic surgery with two first applications approved and commercialized.
Mazor Robotics has likely enough cash to continue its operations for several quarters and years ahead. As of December 2014, it had $52.2m of cash, cash equivalents and investments. Its total loss in 2014 was just $15.3 and with the sales going up this could be reduced in 2015. It has already built up a significant sales staff of around 57 executives.
We think that Mazor Robotics is a better buy today than its rival Intuitive Surgical based on the fundamental share price valuations and revenue growth rates.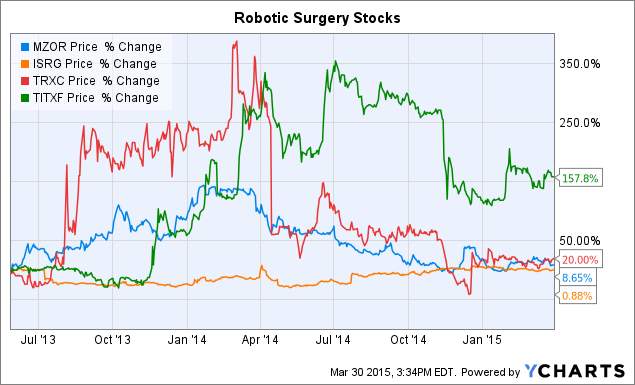 MZOR data by YCharts
Mazor Robotics could be a good long-term investment for those able to hold the shares for over 5 years. We expect that the share price will reach a value between $30 and $40 within the next 5 years.
For those who invested in the robotic surgery field, with above stocks, back in mid-2013 have been greatly rewarded. We think that this trend will continue.
Disclaimer: Please do your own research prior to investing and taking investment decisions. This article is provided for informal purposes only and any information mentioned may change at any time without a notice. Please consult your investment advisor for finding a proper allocation for your portfolio that is adjusted with your risk levels and personal situation.
Editor's Note: This article discusses one or more securities that do not trade on a major U.S. exchange. Please be aware of the risks associated with these stocks.