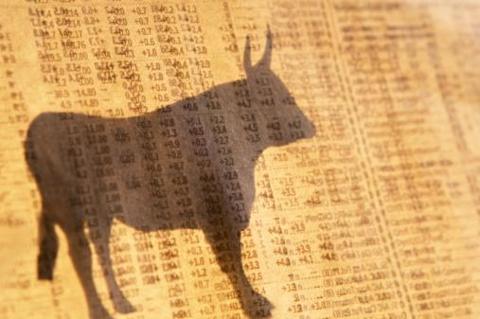 Bulls' confidence in a year-end rally is rising along with sentiment after the October stock burst. Although U.S. equities have already jumped 20% from the October low, some analysts say the gains can continue due to the economy avoiding a recession, cheap valuations and expectations Europe's debt crisis will cool.
European stocks have vaulted 25%, Russ Koesterich, iShares Global Chief Investment Strategist said on the iShares blog.
"This is a big move, but is it justified? I believe so," Koesterich said.
"First, and most important, a large part of the late summer sell-off was precipitated by a growing belief that the United States and the global economy were about to enter another recession," he wrote. "While recent economic data is still soft, it has been largely better-than-expected, including Thursday's third quarter gross domestic product report. The data confirms my view that the economy will continue to expand, albeit at a slow pace."
Additionally, stocks look inexpensive, especially against bonds and "there is still room for some modest multiple expansion for most equity markets."
The S&P 500 rallied around 11% in October.
The blue-chip index is trading at 13.2 times reported earnings, compared to its average of 16.4 since 1954, according to Bloomberg.
"Finally, it looks like a meltdown in Europe will be avoided, at least in the near term. Investors were rightly concerned over the crisis in Europe, but last Thursday's plan addresses some of the issues, notably a larger haircut for investors in Greek debt and a start at recapitalizing the banks. As such, it will probably help avoid a crisis and removes a big source of near-term risk," Koesterich wrote.
"That said, I don't believe the plan resolves all of Europe's longer-term problems. This plan removes the near-term threat, but it is likely that the issue will return in 2012. For now, with the economy stabilizing, valuations still cheap, and Europe's problems temporarily moved to the side, I think stocks can move higher, and I would remain overweight equities," the strategist added.
For broad stock exposure, he likes large-cap stocks that pay dividends.
The Greek referendum is a new risk to the European bailout and the outcome of the vote should have a big impact on the chances of a year-end rally.
iShares S&P 100 Index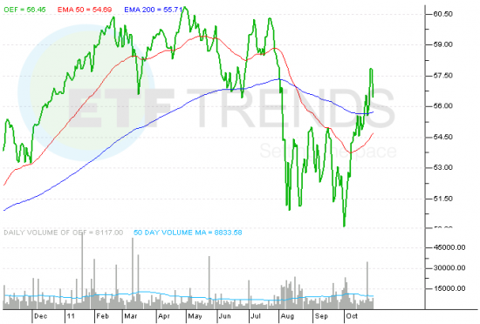 Max Chen contributed to this article.