By Tim Seymour
After the anemic non-Farm Payroll (NFP) in the USA with revisions to the two previous months, risk assets have an opportunity to break through recent resistance. For emerging market (NYSEARCA:EEM) equity markets overall this is effectively where we left off on Thursday - key resistance.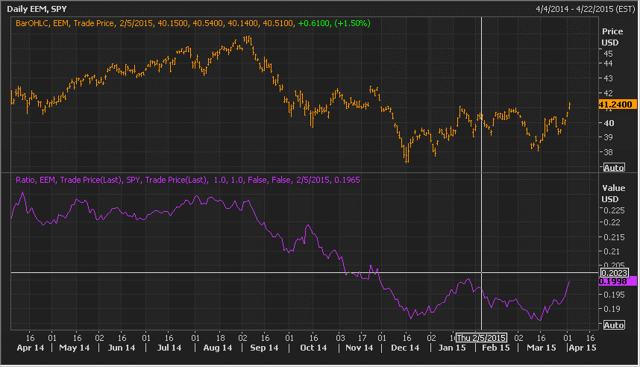 "95 before 110" our coined phrase to indicate you have had a window to trade Dollar inverse correlated assets from the long side until the next leg of fundamental appreciation could take place. Today's payroll number has the DXY (NYSEARCA:UUP) testing lows of 10 days ago post - Fed meeting. We think the follow through now will be clear - Dollar stays range bound at lower levels.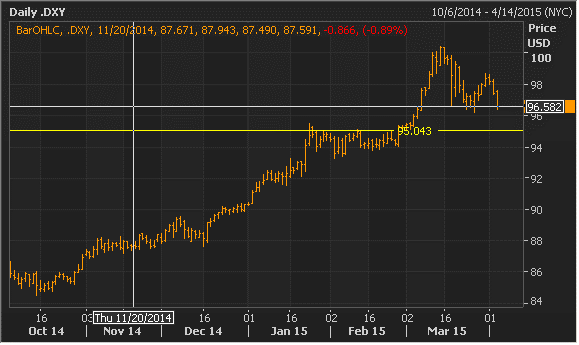 The Euro (NYSEARCA:FXE) is fighting today to breakout. Watch a push through 1.050 to 1.135.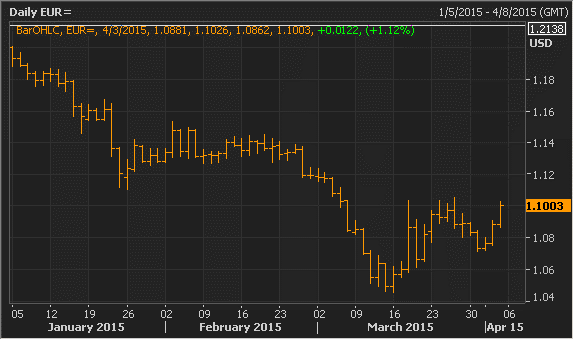 Look at the move in rates between the USA and Europe over last 2 weeks since Fed. Similar story as differentials don't seem so one sided anymore: Quickly the US is 25bps tighter on the long end. This is another way of expressing EU equities to go higher in our view.