By Douglas R Terry, CFA
Our strategic macroeconomic research partner has a max underweight recommendation for bonds. Why the hate?

For starters, real yields are 0%. While certainly better than the first quarter of 2013, is 0% the best we can hope to earn from our savings and investment dollars?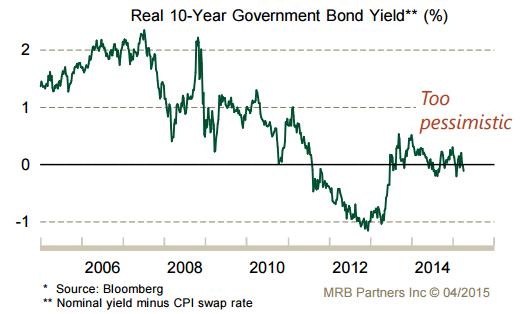 Given current levels of GDP and current earnings yields for equities, bonds are at some of the worst relative levels of the last 20 years.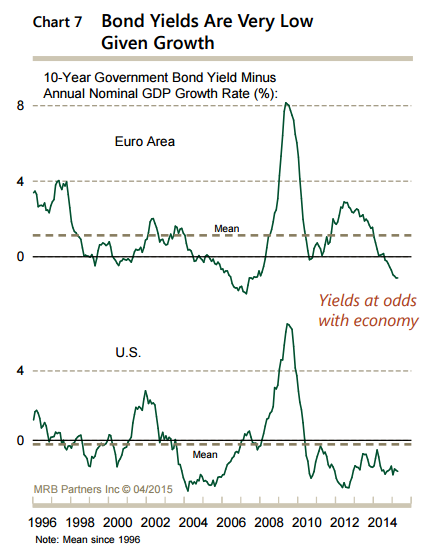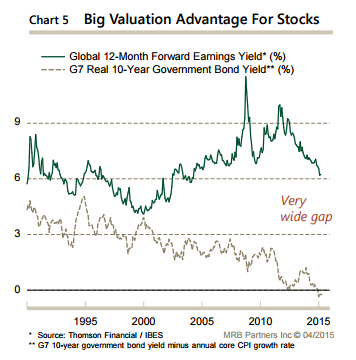 When bond yields are low, changes in yield have a greater effect on the price of the underlying bond. There is real risk in bonds.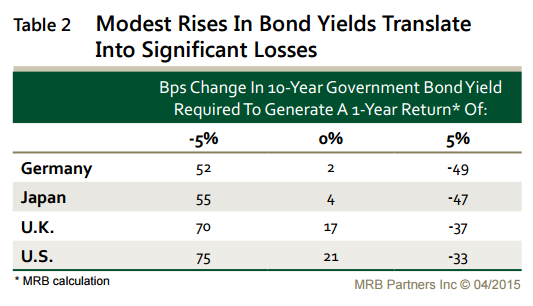 Does inflation affect all assets equally? To some extent, Yes; but, to some extent, No (see housing prices last decade, internet stock prices in the late 90's, and college tuition). Does deflation affect all assets equally? I can't imagine the answer is different than the one for inflation. Are lower oil prices contagious, a symptom of something to fear or a catalyst to something positive?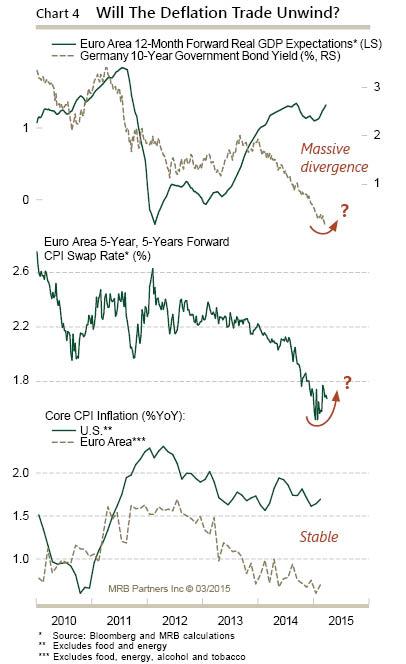 Stay conscious of underlying risks. And, as always, mitigate the poor outcome scenarios with some allocation to low risk, uncorrelated and negatively correlated assets. The behavioral gap in investing is not exclusively owned by those who were/are too optimistic. And in many cases the over-optimistic of tomorrow are the over-pessimistic of the last few years. As you read the headlines, remember to keep a level head. Is this really the most "Hated Rally Ever?" Should bonds be at "Max Underweight" in your portfolio? Just like world religions, Republicans/Democrats, Pro-Life/Pro-Choice, Hawks/Doves, Ohio State/Michigan and Alabama/Auburn, people are divided and the Haters gonna Hate, hate, hate, hate….
Recently, oil exploration was the one topic that oddly seemed to arise in economic cocktail party conversation. This is not unlike internet stocks in the late 90's and housing in the middle part of last decade. Is the popping of the oil bubble a canary in the coal mine? At this point, I'm not willing to cede that point. "Keep Calm" and invest intelligently. Wealth preservation and accumulation through thoughtful investing.