Eight months ago, I decided to become a Dividend Growth Investor and become financially independent. Every month on the 8th and the 24th, I have invested €1000 in new stocks.
If I keep this up, 15 years from now, my stock portfolio will grow large enough for me to be able to pay off all the monthly expenses with dividend income alone. On that day, my wife and I can retire.
Today is April 5. So how am I doing? Are we retired yet?
Well, not yet. But my dividend income is doing great. Last month, I had my biggest payout ever from 5 companies. Let's take a look.
Looking back at February
In my last income update, I reported a tiny dividend income for February, because only Apple (NASDAQ:AAPL) paid me a dividend. And with my 13 shares and 1.5% current yield, this adds up to only €4.73.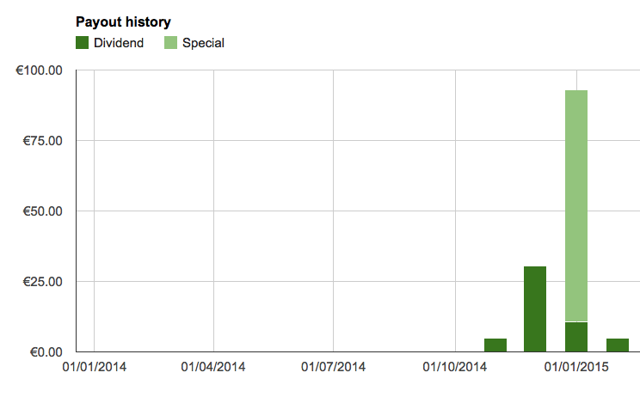 This is underwhelming, especially when compared to my amazing experience in January, when LVMH (OTCPK:LVMHF) lost the handbag war to Hermés (OTCPK:HESAY), and had to sell off their Hermés stock. That netted me an extra €82.46 in special dividend!
But I'm not complaining. With only 14 stocks in my portfolio, some months are bound to be slower than others. And AAPL is a great company with a massive amount of free cash, and I expect great things from them in the future.
My dividend income in March
With the current selection of companies in my stock portfolio, my dividend income is clustered mainly around the months of March, April, May, September and December.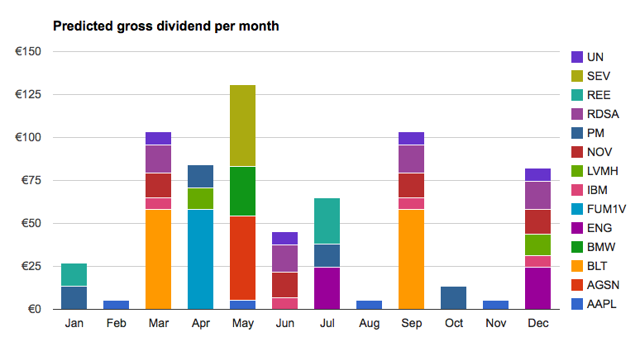 In March, I received the following net payments:
This adds up to a nice total of €104.35.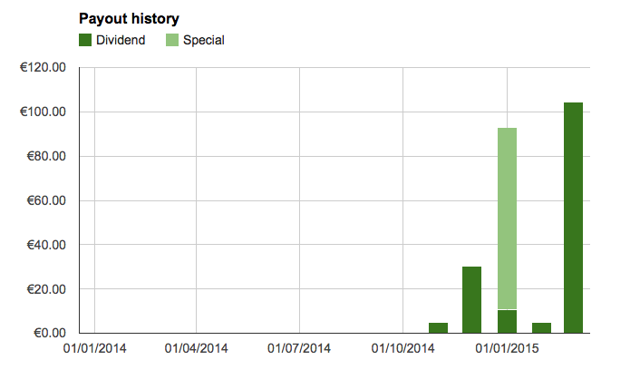 Wow! More than a hundred euros in dividends in a single month. Needless to say, I am very happy right now. This is my largest payout ever!
My projected total gross dividend for the entire year stands at €671.43, but I expect that figure to go up even further as I add more stocks to my portfolio this year.
Looking forward
The next month is also looking good. I will receive dividends from Fortum Oyj (OTCPK:FOJCY), LVMH and Phillip Morris (NYSE:PM). And there will also be a new special dividend from Fortum Oyj due to them returning the proceeds of the sale of the Swedish power grid back to the shareholders.
Stay tuned. This is going to be an interesting year!
Editor's Note: This article discusses one or more securities that do not trade on a major U.S. exchange. Please be aware of the risks associated with these stocks.