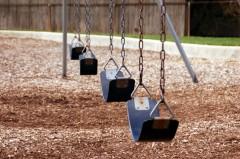 Last week, new numbers from the Commerce Department showed the US economy grew in the third quarter at a 2.5% annual rate, the fastest pace in a year.
While the gross domestic product data was in line with economists' expectations, stocks rallied after the numbers were released. Investors' expectations for the US economy have diminished so much that they now view GDP growth in the 2% range as a relief.
But it's important to remember that 2% growth still means it will take years for unemployment to drop back to pre-recession levels. Unfortunately for the foreseeable future, the 2% range might be as good as it gets.
The new GDP figures were the latest sign that the US economy is experiencing what might best be described as "The Great Idle."
First, there was the Great Depression. Then, there was the Great Recession. Now, the US economy is stuck idling along in neutral, temporarily unable to move beyond sluggish growth, high unemployment and a general lack of confidence.
The good news is that most recent economic statistics, including the new GDP report, suggest that the United States is likely to avoid a recession. The reports aren't particularly encouraging, but they are indicative of weak growth rather than a contraction.
Beyond the new GDP numbers, a recent better-than-expected number from the Philadelphia Fed showed that the region expanded in October. The Conference Board's Leading Indicator gauge, meanwhile, came in as expected at 0.2% in September, suggesting slow growth over the next three to six months.
And while consumer sentiment remains close to historic lows, it's rarely a good measure of how much consumers actually spend. In fact, recent retail sales figures confirmed that consumers are still spending despite the gloom. At the same time, while the US job engine is not likely to roar to life anytime soon, the labor market has stabilized.
Outside of the United States, we see a similar story. Global economic data continues to be indicative of an expansion, albeit a weak one.
That's the good news. Now, onto the bad news. A big reason for the anemic expansion is that the consumer is facing multiple headwinds, including a debt load that is still grossly out of proportion to income. As we are probably only about halfway through a consumer deleveraging, we're unlikely to experience any real growth over the near term. In addition, what will happen in Europe remains a major uncertainty hanging over the global economy.
Stuck in neutral, it seems, has become the new positive.
Source: Bloomberg