Negativity is hitting Groupon (NASDAQ:GRPN), with many people questioning the company's business model once again. Groupon went under such a heavy attack of negativity during its quiet period that the company opted to delay its IPO. Groupon has been a perfect candidate for negative articles due to several missteps the company took on the road to going public. First, the company used Non-GAAP accounting in its prospectus. The company was trying to show analysts its profitability without certain marketing expenses.
Groupon CEO Andrew Mason then made the mistake of indirectly responding to the criticism which violated the company's quiet period. These mistakes definitely shows the inexperience in the company's founder in how to properly go public but I don't view these mistakes as a reason to now turn bearish on the whole company.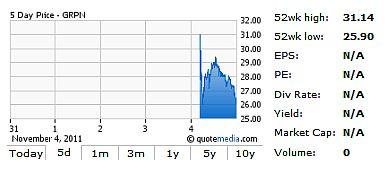 What interests me about this situation is all the negative news that is being brought up by analysts. Analysts have concerns regarding Groupon's losses. Groupon has always invested heavily in customer acquisition and marketing. In fact Groupon has incurred net losses since its inception. Groupon spent over $179 million in the first quarter of 2011 on online marketing. This investment caused Groupon to lose $102 million in the first quarter of 2011. The fact is that Groupon is just such an easy target for negative press.
Here are some points I like about Groupon:
Revenue increased from $3.3 million in the second quarter of 2009 to $644 million in the first quarter of 2011.

Groupon expanded from five North American markets in June 2009 to 175 North American markets and 43 countries as of March 2011.

Subscriber base increased from 152,000 in June 2009 to 83 million in March 2011.

The number of merchants in Groupon's featured marketplace increased from 212 in the second quarter of 2009 to 56,781 in the first quarter of 2011.
The analysis by Wall Street is based on a belief that the company must spend these marketing dollars in order to sustain its business. I have the opposite view:
Groupon doesn't need to make this investment in order to stay in business, it does it for strategic purposes. Groupon does need to invest heavily to maintain this type of fast growth. For anyone to assume that Groupon can sustain its revenue growth of over 2,000% for a long period of time is ludicrous. Especially if you believe you could do it without spending any money.
Analysts like to use Groupon's declining revenue per subscriber as a sign that the business model is doomed. You can't assume that the revenue per subscriber remains at a static number as the company grows subscribers at such a rapid pace. It's a simple thing called the Law of Large Numbers.
Groupon's revenue growth has beat that of even Google (NASDAQ:GOOG) when comparing the first two years of growth. You can read more about that here. I believe that Groupon's growth will eventually taper off but not until it has grown its subscriber base to a much larger size worldwide.
Groupon is trying to play on its first mover advantage. Being the daily discount leader, many merchants and customers are flocking to Groupon. By quickly expanding into new markets the company can look to maintain that advantage. I expect Groupon to substantially minimize its marketing expenses when the growth slows down. This would put Groupon in a very nice position to generate profits for its investors.
I like the fact that Groupon has a small float as well. Groupon has only about 5% of its stock trading. A small float makes Groupon prime for a sharp rally once investors realize that negativity on Groupon is overblown.
I'm bullish on Groupon but would wait for the pullback to purchase. I'm hoping for the negativity to continue so I could buy shares much cheaper. I wouldn't be surprised for Groupon to test the support in the $20 area which is the same price as the offering for IPO investors. I would like to make my first buy in that $20 area if I can get it. If I get a buy signal before the $20 price I will still take it. Many investment banks often buy heavy at IPO offering prices in order to please IPO investors. After all, how happy would you be if you just bought an IPO that quickly went underwater.
Groupon is setting up to reward investors that buy into the next sell-off. I'm expecting to play the same moves that occurred in previous IPO stocks that I played.
Click charts to enlarge: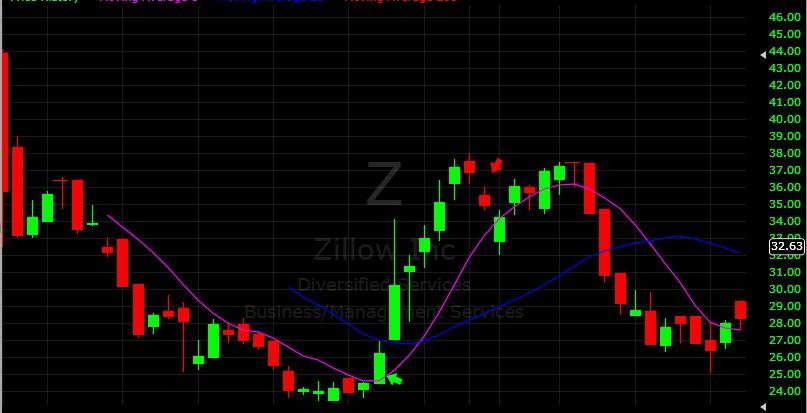 The green arrow marks my purchase on Zillow (NASDAQ:Z) following the company's IPO. I got a nice consolidation breakout on this buy. I marked my sell area with a red arrow.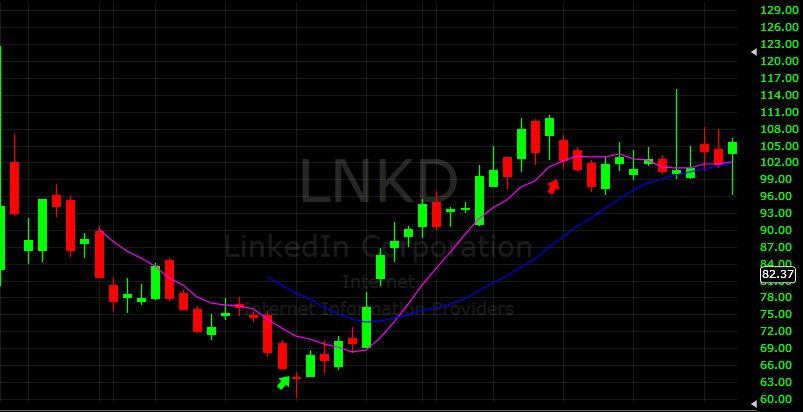 I marked my purchase on LinkedIn (NYSE:LNKD) with a green arrow. I got a nice Doji buy signal on this purchase. I marked my sell area with a red arrow.
Disclosure: I have no positions in any stocks mentioned, but may initiate a long position in GRPN over the next 72 hours.