As investors seem to be expecting an increase in interest rates by the Fed to be pushed out later this year, the emerging market trade has seen a positive impact relative to its U.S. developed counterpart. As the below chart shows, on a year to date basis the iShares MSCI Emerging Markets ETF (NYSEARCA:EEM) has moved up 9% versus the S&P 500 Index return of 2%.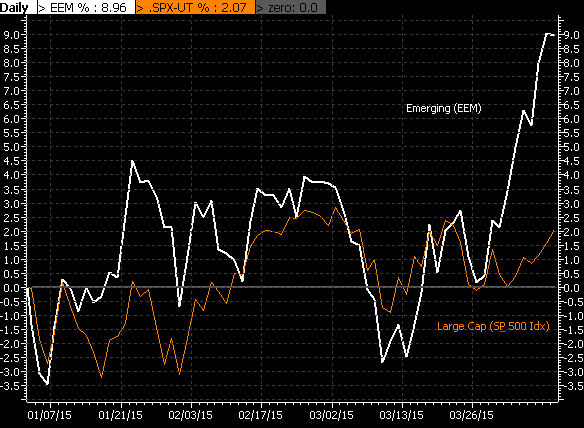 From The Blog of HORAN Capital Advisors
This risk on appetite has carried over into small cap stocks as well. Year to date the Russell 2000 Index is up 5% versus the previously noted 2% for the S&P 500 Index.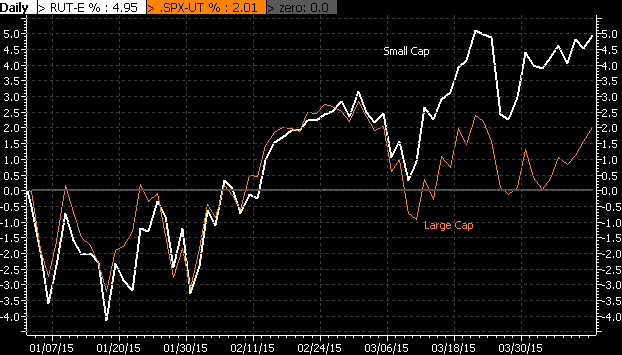 From The Blog of HORAN Capital Advisors

These are a couple of divergences we mentioned in a post at the beginning of 2015 that the market would need to address, A Market Needing To Resolve Divergences In 2015.
Lastly, on a longer term basis, Dollar strength has historically been a headwind for emerging market investors. Maybe the rate increase cycle begins later this year; however, when it does, downward pressure could face emerging market investments as the rate increase nears.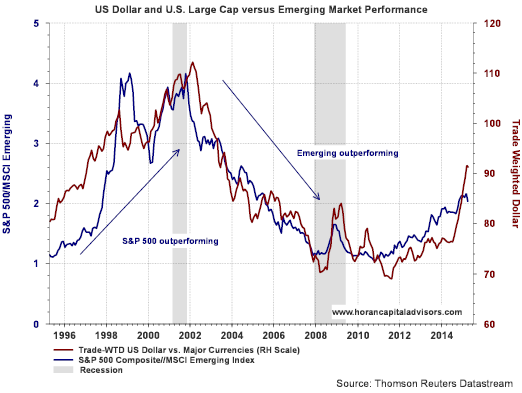 From The Blog of HORAN Capital Advisors