An interesting way to view risks in the market is to consider how many different sectors are in an uptrend. At ETF Maximizer we have developed an easy way to view this, called the Tactical Diversity Speedometer, to show you the percentage of sectors currently passing our buying considerations.
When the speed is zero the market is stalled and there are no funds that we would recommend buying. But as the speed increases, we have a wider and wider spectrum of funds that are acceptable for buying.
This is what is happening now – the speed is increasing from zero at the beginning of October to 10% currently.
Our observations have been that when only a handful of sectors passes the screening criteria it's time to get very, very conservative. But when the Speedometer is reading 20% or more, the market is very healthy and therefore it is safer to pursue riskier investments.
The Speedometer reacts fairly quickly to macro changes in the market and gives us direct feedback about the number of sectors across the market that are showing a healthy bias.
Current speed reading: 10% of all sectors have a positive bias.
This is up from zero percent last month.
The Tactical Diversity Speedometer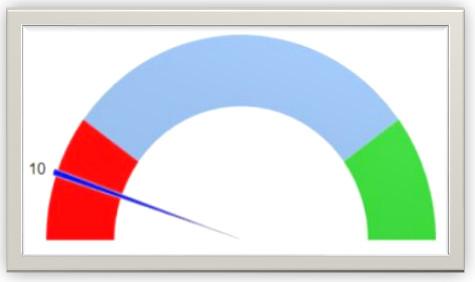 Disclosure: I have no positions in any stocks mentioned, and no plans to initiate any positions within the next 72 hours.